Entrepreneurship is a risky game. Ask these women who have had to create their own rules and lead with hustle and heart. They entered the game at different times but have one thing in common – their focus on the finish line. They are in it to win it, come what may. A Women's Month special.
It has been 67 years since the trailblazing Women's March in South Africa. The country will never forget the fire and fortitude of the 20,000 women of all races, classes and creed who on August 9, 1956, marched up the steps of the Union Buildings, the seat of the apartheid government in capital city Pretoria, to deliver a petition to then Prime Minister J.G Strijdom against the introduction of pass laws. The march was led by struggle stalwarts Lilian Ngoyi, Helen Joseph, Albertina Sisulu, Sophia Williams-De Bruyn and Rahima Moosa.
In the annals of history, iconic events have always further defined the women's liberation movement, and Covid-19 was no less a landmark in reaffirming the resilience of the female workforce, in both Africa Inc. and across the entrepreneurial ecosystem.
The pandemic saw resourceful survivalist entrepreneurs emerge in Africa and champion their cause with talent and tenacity. According to the 2022 Mastercard Index of Women Entrepreneurs, female entrepreneurs in South Africa are making progress, with a strong will and determination to make sure their businesses survive. In South Africa, women account for just 19.4% of business owners but there have been important gains in recent years in terms of entrepreneurial traction.
But even as business booms, we must contend with the dismal numbers on the ground. According to the World Bank, women represent a majority of the poor in most regions of Africa and the gap may widen further. According to recent analysis by the United Nations, an estimated 121 women per 100 men will be living in extreme poverty by 2030 (living on $1.90 a day or less).
Lizz Welch, the CEO of International Development Enterprises (iDE), says investing heavily in female entrepreneurs is the key to alleviating poverty. "From my point of view, women entrepreneurs invest more heavily in hiring women… helping with gender parity, and also, often, they have a much more successful business model, they're more profitable, and [put] more investments back into the community.
So when women lead and women-owned businesses really take off, you see a much bigger multiplier effect that occurs within the community." The iDE has spent $137 million in the past five years powering entrepreneurs to end poverty across the developing world. In an article written by Stephanie McKinney, CEO and Founder of River VC (a venture capital firm dedicated to investing in women entrepreneurs), she says female-led businesses or startups tend to struggle to find funding.
Studies show that male and female entrepreneurs are often evaluated differently by investors, the latter more likely to be perceived as "risky" investments. This bias can derail female- led businesses to secure the funding they need to grow and scale. But they continue to be undaunted, as this small cross-section of female change- makers on these pages illustrate.
Luyanda Lwandle Duma
Founder, Alchemy Lab, Dumisa KaMvenya and Shop She Who Dreams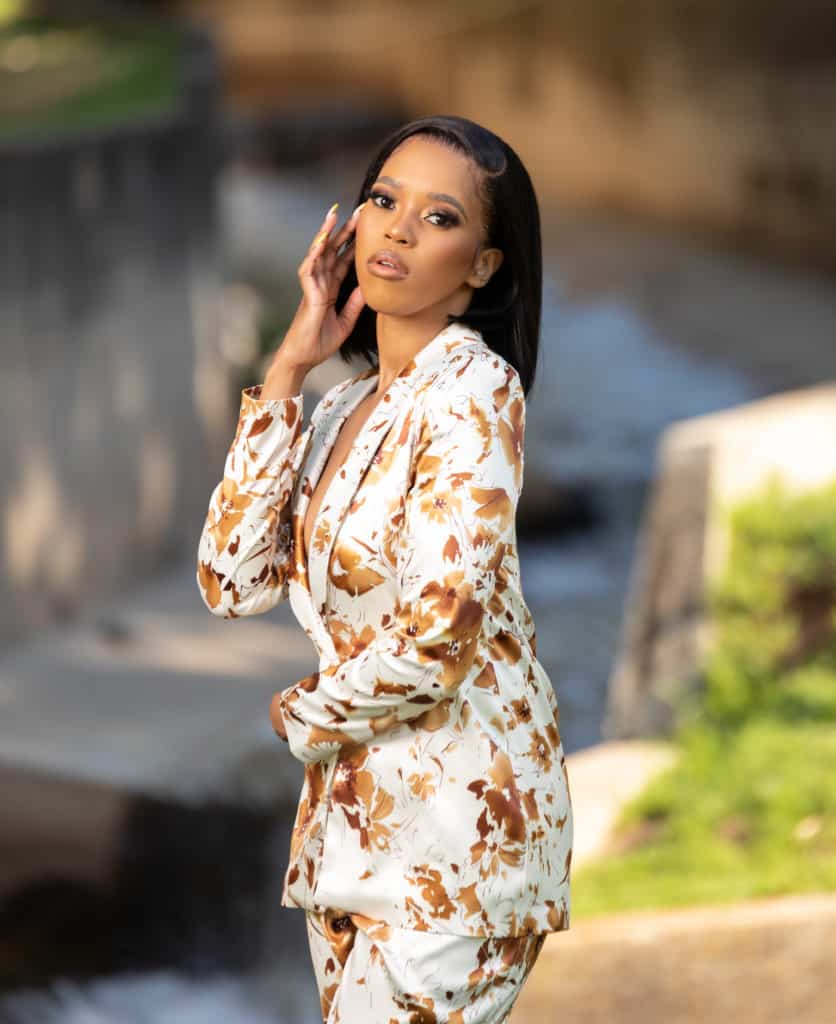 Duma runs not one but three businesses –Alchemy Lab Talent Management, which is focused on identifying and crafting authentic brands; Dumisa KaMvenya, which provides human capital solutions to small and medium enterprises; and Shop She Who Dreams, which retails personal organizational stationery and productivity resources. We ask:
What inspired your businesses?
My father has always been an entrepreneur and growing up in a family of entrepreneurs, I was introduced to it, especially as a sustainable profession.
What were some of the challenges you experienced?
The beauty of entrepreneurship is that no one day is the same. Not all deals pull through but with every step of the journey, there is also a hidden lesson that makes you better and teaches what you need for the next level. Finding a business model that works has been the most challenging for me, but also cash flow for certain projects, and then, finding capital.
South Africa is one of only 12 economies where women's entrepreneurial activity rates increased, with 11.1% of working-age women engaged in early-stage entrepreneurial activities. What would you want female entrepreneurship to look like in South Africa?
As South Africa strives to foster economic growth and equality, it is essential to envision a future where female entrepreneurship flourishes. Building on the progress made thus far, the future of female entrepreneurship in South Africa should be characterized by inclusivity, equal opportunities, and supportive ecosystems. This vision not only benefits women but also contributes to the overall economic advancement and social wellbeing of the nation. We envision a South Africa where female entrepreneurs have equal access to capital. Financial institutions, government agencies, and private investors must actively support female-led ventures by providing tailored financial solutions, grants, and low-interest loans. Additionally, initiatives to bridge the gender financing gap and educate women about funding options should be prioritized, empowering them to scale their businesses.
Olwethu Mhlana
Founder, AfriSTEM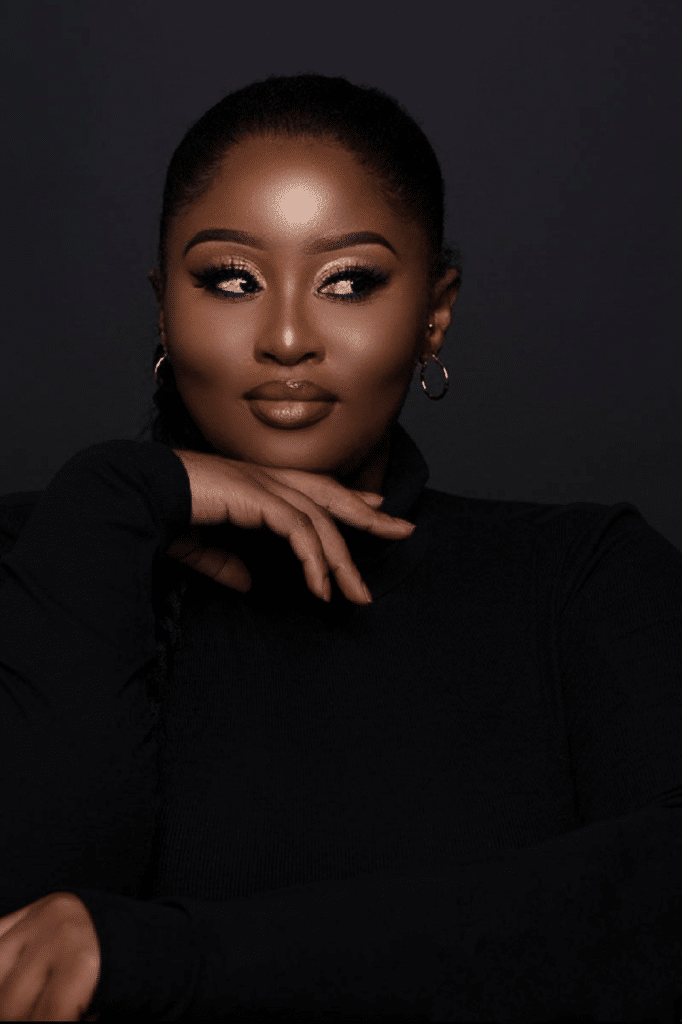 As the technology industry continues to rapidly grow, there are still billions of people around the world, particularly women, without access to that technology.
This is what motivated Mhlana to start her business.
"As the daughter of activist parents who spent their lives fighting for freedom and equality, I have always been driven by the need to create spaces where inclusion and democratization were the mission and not a by-product," she says.
Having been part of startups that have built and taught coding and robotics, the disparity that Mhlana saw in the types of communities that benefited from that education drove her vision.
"This is how AfriSTEM began as a way to provide STEM education to underserved communities."
Mhlana hopes the tech space can be reimagined by providing opportunities for more people, and also encourage them to pioneer innovative solutions that would advance their communities and South Africa at large.
According to a report by Mordor Intelligence, the South African ICT Market is expected to grow at a compound annual growth rate of 9.3% for the forecast period. "South Africa is one of Africa's biggest marketplaces for information and communications technology (ICT). It demonstrates technological leadership in the areas of mobile software, security software, and online banking services," the report reads.
Mhlana wants to see more inclusion, especially for women in the tech space.
"We need to transform and completely reimagine the foundation of what inclusion looks like. We need to take into account that marginalized groups have even less access to business opportunities, and then we can start to discuss how to break down the exclusionary nature of entrepreneurship."
For her, this could also be the solution to getting more investments into female businesses but the change needs to start from the top.
"I want to see more women in policy-maker roles, more women handling funding portfolios, more women teaching business skills, and more women creating their own tables. Men are often at the helm of all these roles, and the more women are at the helm, the more women will be encouraged to leap into entrepreneurship."
Tania Theron
Co-founder and Head of Wealth, GraySwan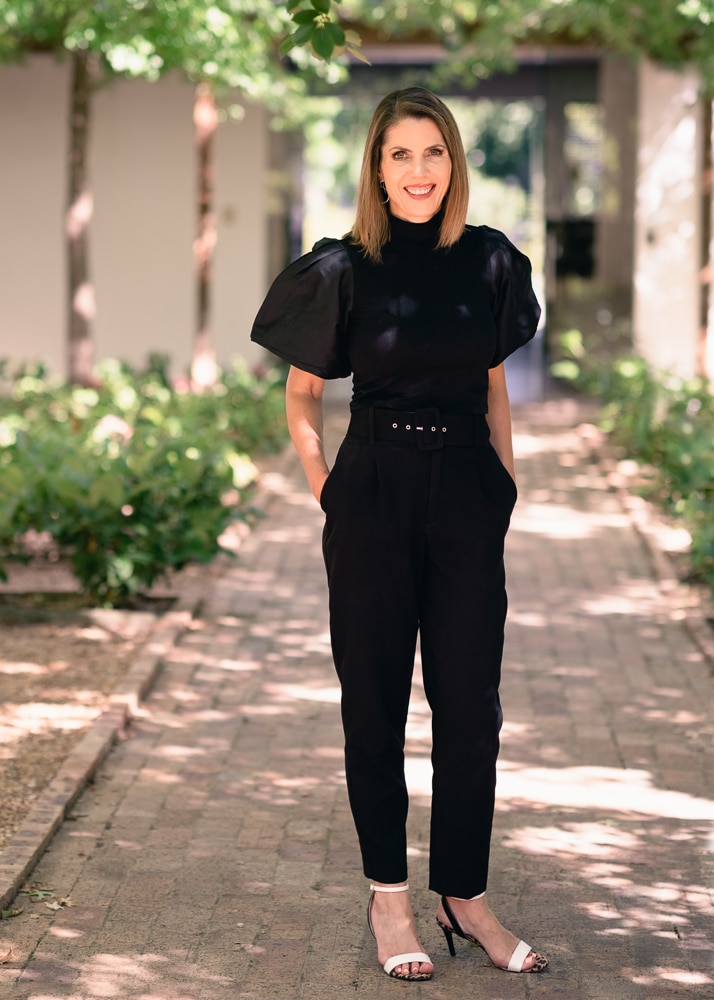 According to a report by Investment Week, asset management and investment teams are still dominated by men. Overall, the study found the average investment team's gender split is 78% male and 22% female. Part of that small percentage is Theron, who, with her husband, started a boutique wealth management firm in 2010. As Head of Wealth, her role is to oversee client portfolios and build a lasting relationship with them, at the same time ensuring all transactions are executed effortlessly.
How did you start your business?
Before starting our business, my husband and I had worked in the investment industry. Our 12 years of constructing purpose-led long-term investment solutions stem from the story of a family that, being passionate about investments, decided to not only live well, but also help others implement and manage long-term investment strategies.
What were some of the highlights and challenges you experienced as a female entrepreneur?
The finance and investments industry is male-dominated and it has taken a while to build my reputation but I was fortunate enough to have been surrounded by supportive family and friends. I recall when I matriculated, I [enrolled for] a physiotherapy degree. Two weeks in, I realized I had made the wrong decision. Perhaps it was that a part of me had doubted whether I could succeed in this industry as a female. I later attended RAU (now the University of Johannesburg), where I met a professor who took me through a few career [options]. Having always enjoyed maths and accounting, I was intrigued when he told me I should become a chartered accountant. Since choosing this path, I have never once looked back.
What would you want female entrepreneurship to look like in South Africa?
The future really holds great promise for women entrepreneurs in our country. As a society, we have become more aware of the untapped potential and value that women bring to the business landscape, so I anticipate a significant shift towards a more inclusive and supportive environment. In the coming years, I hope to see more representation of women in entrepreneurship across various sectors. There should be greater access to funding opportunities specifically targeted towards women-owned businesses, enabling them to scale and thrive.
What do you think needs to happen to get more investors interested in female businesses and startups?
To achieve this, one would have to change the current perspectives of female-led businesses and startups. The reality is there are already quite a few female businesses that have secured investments; these are the women who should be providing mentorship, training and networking opportunities specifically for women entrepreneurs, which can help enhance their skills and confidence. We need to stand together and support each other as much as we can. Because if we don't believe in each other, we can't expect others to believe in us and change the way they think.
Sinovuyo Mondliwa
Founder, LoveKinks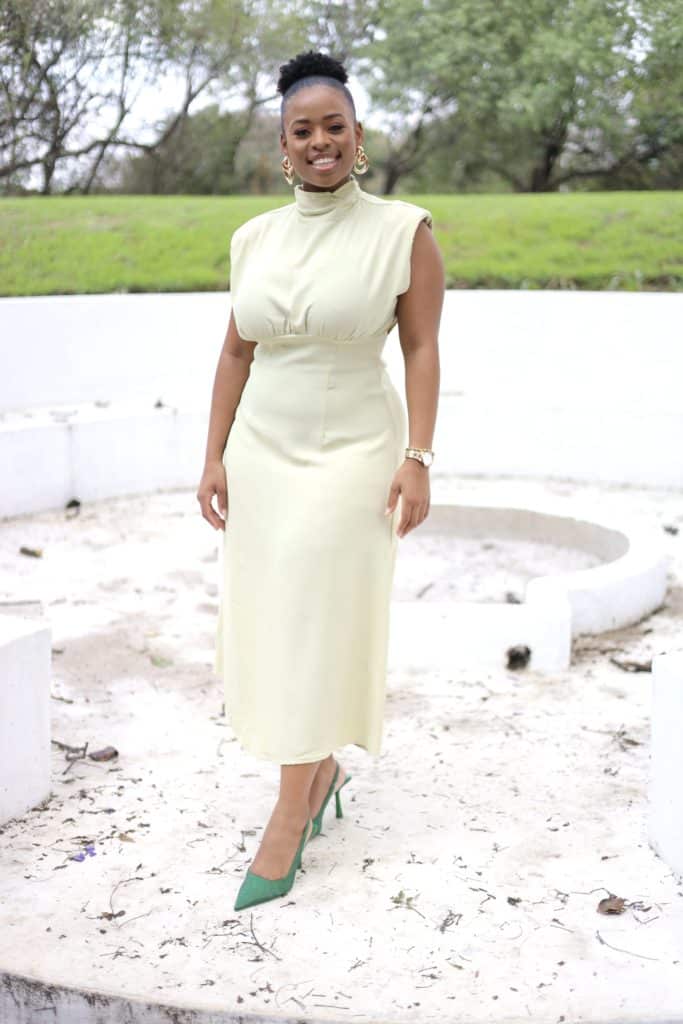 This story started with five sisters who bonded doing each other's hair.
"This made me appreciate how much a woman's hair is tied to her innate identity," Mondliwa says of her childhood. "My haircare business was inspired by wanting to help my audience care for their hair in the most simple, practical, and accessible way possible."
She started her business on Instagram showing her audience it is possible for "natural hair to look fashionable, professional, and socially acceptable".
Studies have shown how using platforms like Instagram can help business. According to EmbedSocial, there are over 200,000 million businesses that use the app for this purpose.
"This allowed my audience to add natural hair to their hairstyle options," Mondliwa explains. She also turned to YouTube. "My YouTube was more helpful via tutorials. Then, my audience had another challenge; YouTube tutorials could only take them so far – most people do not have the time or desire to go through the whole upskilling process. So that was how LoveKinks was born."
It's a haircare business that offers accessories and products focused on improving the relationship women have with their tresses and ultimately themselves.
"A highlight [for me] has been seeing something that was a thought come to life and grow [from a turnover of] R1 million to R5 million ($55,000-$275,000)."
[Pullquote]: What would you want female entrepreneurship to look like in South Africa?
"I would like females in business to speak to each other more and not compete so that information can be shared. Through collaborations, we can find possible economies of scale… There is so much room for information-sharing that would help grow our businesses."