Introducing FORBES AFRICA's 50 Over 50 list – our first-time compilation of 50 women over the age of 50 scaling newer heights and inspiring the next cadre of leadership on the African continent. Age is just a number for them and retirement not an option or the end of the road, as they continue to power their way into history books and the hearts of Africans. From business tycoons to technocrats, founders to CEOs, and activists to entertainers, they have broken barriers throughout their impactful careers, and taken up spaces to ensure others have a voice in those very spaces and beyond. Read on: the senior-most change-maker on this list is 98 and still unstoppable!
Chanel Retief, Lillian Roberts and Marie Shabaya – With inputs from West Africa by Peace Hyde
We are in 2023 talking about mainstreaming electric cars, virtual reality, drone deliveries and space travel.
Sure, NASA is talking about landing a woman on the moon by 2024, but back on earth, gender disparity is still a norm, a discussion point, an unfinished business. As it has been for over a century. And sadly, as reports suggest, as it will remain.
The World Economic Forum's Global Gender Gap Report 2022 stated that the global gender gap has been closed by 68.1%, but at the current rate of progress, it will take another 132 years to reach full parity.
The statistics speak. But so do generations of women wanting the needle to move, quicker, faster.
Although no country has yet achieved full gender parity, the top 10 economies have closed at least 80% of their gender gaps, with Iceland (90.8%) leading the global ranking. The only sub-Saharan African countries to make the top 10 in being closer to closing their gender gap is Rwanda (81.1%, 6th) and Namibia (80.7%, 8th).
In an analysis of gender parity by the African Centre for the Constructive Resolution of Disputes (ACCORD), their gender parity index (GPI) report showed that 30 (66.67%) countries have increased gender parity while 15 (33.33%) have decreased gender parity. For ACCORD, this is an average increase for the continent when comparing the gender gap between 2013 and 2021.
But even with these figures, women in Africa make a sizeable contribution to the continent's informal and formal economies. The African Development Bank (AfDB) in its Empowering African Women report states that women are "more economically active as farmers and entrepreneurs than women in any other region of the world. It is the women who grow most of Africa's food, and who own one-third of all businesses."
"Again, just visiting this journey of racial and gender inequality…" begins Nonkululeko Gobodo, known as South Africa's first black female Chartered Accountant and Chief Executive Officer at AWAKENED Global, in an interview with FORBES AFRICA, "because these topics are so embedded in history, we are so confused by this history that has defined who black people are and who women are that we've been unable to break free from [them]. I call them myths, because whatever people believe about women or black people are just really myths that were created."
"My parents lost everything, including all their life savings because they were on the Biafran side," Dr Ngozi Okonjo-Iweala, the first woman and first African to lead the World Trade Organization as Director-General, said in FORBES AFRICA's December 2019-January 2020 issue when she won African of the Year. "I was eating one meal a day and children were dying. So, I learned to live very frugally. I often say I
can sleep on a mud floor as well as a feathered bed and be very comfortable. It has made me someone who can do without things in life because of what we went through."
Although the AfDB report still showed that while African women work 50% longer hours than men, the pay gap between men and women is very wide, but this has not swayed women to let up and not pursue their goals. And also look to the goals of the future.
"I am in full of admiration of women all over the African continent," Okonjo-Iweala said at the 2021 FORBES WOMAN AFRICA Leading Women Summit for the closing keynote address. "Our priorities for African governments make sure girls are in school getting an education."
Winnie Byanyima, the Executive Director of UNAIDS and Under-Secretary-General of the United Nations, wrote in her column for FORBES AFRICA's 10th anniversary issue in 2021: "Woman leaders, particularly young women, when given space to share their creativity, will show how to build societies able to overcome any crisis and to unleash the potential of all."
"I've always viewed myself not as a woman but as a human being," Professor Quarraisha Abdool Karim, world-leading South African AIDS researcher, says to FORBES AFRICA. "And what is it that I want to contribute to leaving the world as a better place. And what is it that I can do to enhance our lives and ensure a sustainable future."
This is what has built success for these 50 powerhouses on our first-ever 50 Over 50 list. Each of them has taken the time to ensure the terrain they have built will be trailed right through to their successors.
In 2020, at the helm of a new decade, FORBES WOMAN AFRICA celebrated its 50 Most Powerful Women, which also proved that women are challenging the status quo and paving the way where there was none.
Trailblazing businesswomen like Wendy Appelbaum or an award-winning actress like Connie Ferguson who has played much-loved roles, or a songstress named Yvonne Chaka Chaka, who turned her sobriquet 'Princess of Africa' into a beauty brand. And who could ever forget the novelist Tsitsi Dangarembga, whose thought-provoking book, Nervous Conditions, opened the world's eyes further to the idea of African feminism and life in a post-colonialist society.
No matter their work in entrepreneurship, entertainment, investment, activism or philanthropy, this is a befitting list of much-respected change-makers to accompany International Woman's Day on March 8, which is also when the eighth instalment of the FORBES WOMAN AFRICA Leading Women Summit will be held in Pretoria, South Africa.
"There is no force equal to a woman determined to rise," says Louisa Mojela, the CEO of WIPHOLD in South Africa.
"I think everyday should be a day celebrating women and what women achieve," says Wendy Ackerman, Founder and Honorary Life President of Pick n Pay Stores, to FORBES AFRICA. "Because everyday is a miracle what we do achieve. I watch my daughters and I watch the other women around me. In the company, I've watched how women have risen through the ranks, educated themselves while working and raising rags through our company, which was a completely male-dominated company. So I really believe that we should all celebrate women, and protect them."
Presenting Africa's inter-generational female champions. (Editor's Note: The list follows no particular order)
Dr Phumzile Mlambo-Ngcuka 67| Chair, International Olympic Committee (IOC) Advisory Committee on Human Rights| South Africa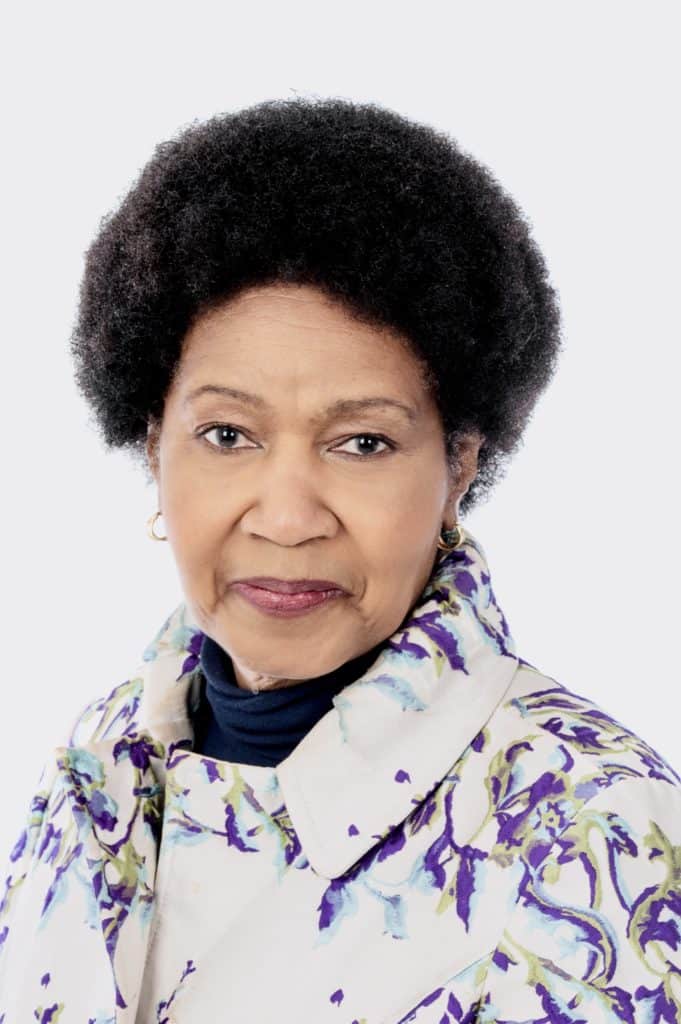 In 2022, Dr Phumzile Mlambo-Ngcuka took home the FORBES WOMAN AFRICA Lifetime Achievement Award at the 7th annual Leading Women Summit. The former UN Women Executive Director's recent appointment as the Chairperson of The International Olympic Committee (IOC) Advisory Committee on Human Rights is just one example of how success has no age limit.
"Dr Mlambo-Ngcuka has devoted her career to issues of human rights, equality and social justice, and her experience will help the IOC enhance respect for human rights across our three spheres of responsibility," said IOC President Thomas Bach in a December statement after her appointment.
Mlambo-Ngcuka was born in Clermont, a township of Durban in KwaZulu-Natal, which housed multiple notable residents like Nonkululeko Nyembezi-Heita (chairperson of the Standard Bank Group), actor Muzi Mthabela and former anti-apartheid activist Eric Mtshali.
Having attended schools in KwaZulu-Natal, Lesotho, and England, the start of Mlambo-Ngcuka's illustrious career began in the 1980s when she started at some of the world's largest organizations in Geneva, to take up the position as the coordinator at World YWCA, where she established a global program for young women.
"I owe most of my breakthroughs to supportive and tough leadership of both men and women who assigned me to take up roles I learned a lot from," Mlambo-Ngcuka says to FORBES AFRICA.
She was in Geneva from 1984 to 1989 and then returned to South Africa where she spearheaded TEAM in Cape Town, an ecumenical organization that focused on upskilling women, and where she was held to a high standard as a leader in the women's movement, especially in the fight against apartheid.
"These were leaders who were both inspiring and they set the bar high and gave support when I faced challenges."
Mlambo-Ngcuka has dedicated her career to "issues of human rights, equality and social justice, with a specific emphasis on gender and youth development". In a 2022 interview with Global Citizen, she reflected about being part of the apartheid regime as a young South African activist which is why she has so much respect for young people fighting for equal opportunities today.
"[Young people] will take whatever steps necessary to achieve their objectives," Mlambo-Ngcuka told Global Citizen. "…This is where you can see that it is really necessary to open up and allow young people to play the role they want to play in providing leadership and solutions in society."
Her political career in South Africa also consisted of her working "tirelessly" to build and create policies and programs to diminish inequality, which began in 1994 when she became a member of the first democratically-elected South African Parliament. In 2005, she became the first woman to hold the position of Deputy President, the highest-ranking female political leader in the history of South Africa.
According to the University of the Witwatersrand, located in one of South Africa's biggest economic hubs; Johannesburg, her 2005 appointment as the country's first female Deputy President was not "only a win for women but it paved the way for sharper policies to unlock bottlenecks that suppressed economic growth".
Mlambo-Ngcuka was happy to see change.
"Men are still dominating in most fields," Mlambo-Ngcuka says. "Change is slow and it will not be permanent if we don't focus on making it permanent."
In data released by the World Bank showing the proportion of seats held by women in national parliaments for South Africa was only 33% in 2008. In 2021, that number rose to 47%, making South Africa the second-highest in having female members in parliament, Rwanda being the first with 61%.
"As women get into decision-making in parliaments, private sector boards, civil society," Mlambo-Ngcuka further tells FORBES AFRICA, "they must ensure policies and special measures that promote women and sustain those roles. Ensure women gain irreversible momentum.
"Younger women have to keep rising and taking up space. The older good men and women must provide a support system, offer them opportunities and continuous push. Education in this context is critical but education alone is not enough; own drive and support are necessary. Young women must never forget the importance of sisterhood and organizing."
In 2021, after completing her term as United Nations' (UN) Under Secretary-General and Executive Director of UN Women, her colleagues and friends bid her farewell describing her as a visionary inter-generational champion.
But this this not mean slowing down in any way for Mlambo-Ngcuka as she continues to be engaged and affiliated with organizations committed to education, women empowerment, and gender equality.
"In 50 years, we should not be talking about female leaders, we should just be talking about leaders." Mlambo-Ngcuka concludes. There should be a representation of women at higher echelons as a norm.
Both men and women should play an equal role in leadership with no spotlight on women. This is what we are working towards."
Nolitha Fakude 55| President, Minerals Council South Africa and Group Director, Anglo-American plc| South Africa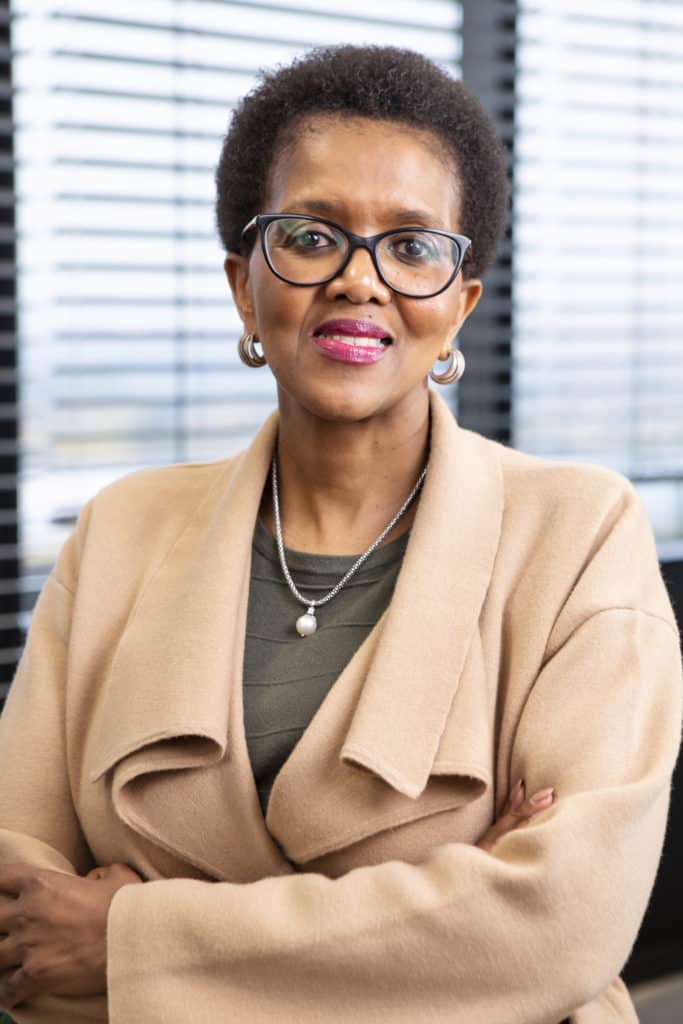 Since 2017, Nolitha Victoria Fakude has been the Chairperson of Anglo American's management board: South Africa, as well as a Group Director of Anglo-American plc. In 2021, she was elected President of the Minerals Council South Africa, the first woman in its 130-year history to achieve this. She has management experience in oil and energy, chemicals, financial services and retail industries. Until 2016, she served as Executive Director at Sasol Limited and as Executive Vice President of Strategy and Sustainability. She has more than a decade of experience in executive roles around human resources and business transformation. Before that, she held senior management positions in corporate affairs, strategy and operations in the retail and financial services sectors.
Fakude served as Deputy Chair of South African Airways, Deputy Chair and Lead Independent Director at Datacentrix Holdings Limited, and non-Executive Director of Harmony Gold and Woolworths Holdings. Now, she is also a non-Executive director of the Johannesburg Stock Exchange, a patron of the Guild Cottage home for girls, and the Vice President of the International Women's Fund (IWF).
Fakude chats to FORBES AFRICA on what the future of business should look like:
Q. To what do you owe your success to?
A. As we say, 'it takes a village'! I owe it to the many South African women leaders who were the role models in my life, including my late grandmother Nosizwe Njoli, who was a business owner and trader in the 1960s, right up to women in politics and business, who are leading exemplary lives with resilience and intention.
Q. How do you want female business to look like in the next 50 years?
A. Gender equality and creating nurturing and enabling workplaces, so that women can lead and operate with courage and compassion whilst creating collaborative working communities.
Q. What advice would you give young women who want to enter your industry but feel intimidated by the thought of being in a male-dominated sector?
A. We need to redefine social solidarity within the context of humanity, umuntu ngumuntu ngabantu. I am because you are – we are interdependent, men and women. In a workplace, working as teams and in collaboration, your success is mine, and mine is yours… Everyone wants to be in a winning team. Women often are great team players and therefore should thrive in any industry; just be your authentic self and not second-guess what value-add you bring to the table.
Dr Helena Ndume 62| Head, Ophthalmology Department at Windhoek Central Hospital| Namibia
At the age of 15, Helena Ndume was forced to leave Namibia due to the civil unrest caused by the occupation of apartheid forces in what was then South West Africa. She resided in the South West Africa People's Organization (SWAPO) camps in Zambia and Angola, finishing secondary school in Gambia, and was also supported by SWAPO to attend medical school in Germany.
She became an ophthalmologist, and ensured more than 30,000 blind people in Namibia have received surgery, free of charge. Head of the ophthalmology department at Windhoek Central Hospital, she is one of only six Namibians in her specialty.
In 1995, she was introduced to Surgical Eye Expeditions International (SEE International) and set about introducing the program to Namibia, starting in 1997. Now, four or five eye camps are held each year. From 2001 to 2007, she was the Vice Chair of the Namibia Red Cross Society.
She has received many awards recognizing her work, including the 2022 FORBES WOMAN AFRICA Social Impact Award and the 2022 Lions Humanitarian Award.
"For so many people, living with preventable blindness makes all the difference in whether or not they survive or starve," Ndume said on receiving the award.
Ndume continues to work with SEE International, and she primarily treats cataracts, glaucoma and allergic conjunctivitis, giving sight back to people and a second chance at life.
Tsitsi Dangarembga 63︱Author, Playwright and Filmmaker| Zimbabwe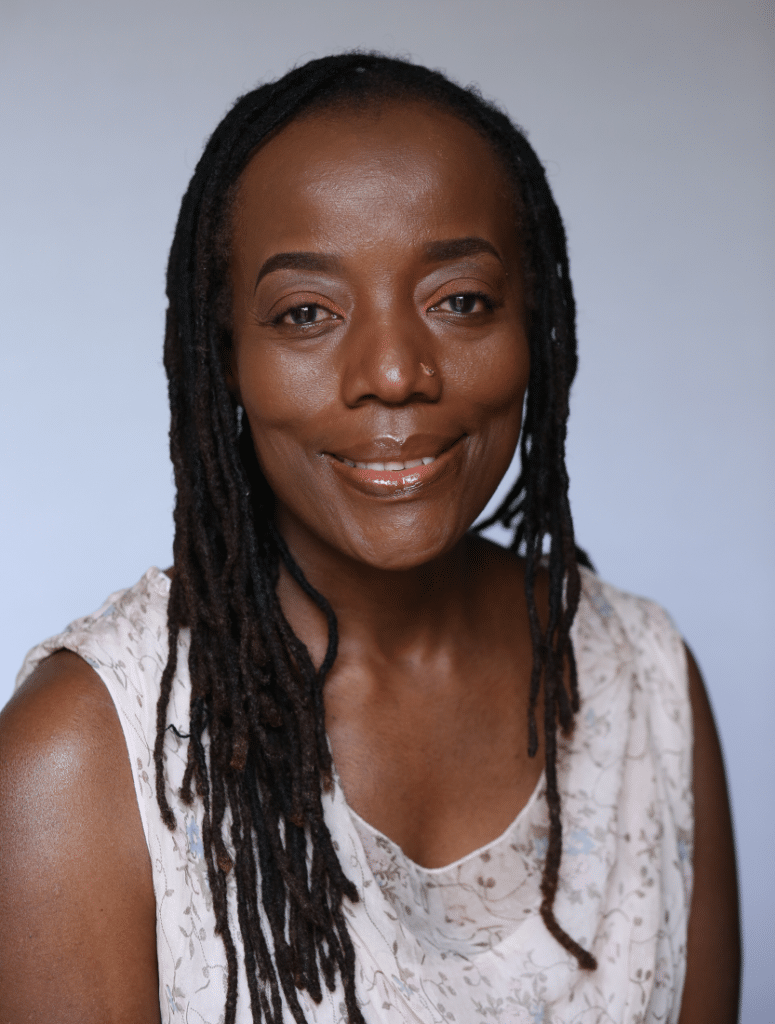 Tsitsi Dangarembga's Nervous Conditions, published in 1988, was the first English novel in print by a black woman from Zimbabwe. She is a playwright, novelist, and filmmaker. Her novel in 2018, This Mournable Body, was shortlisted for the Booker Prize.
"I would like people to know that personal redemption is possible, even under the worst circumstances," she says about her latest novel to FORBES AFRICA. She says there's a feeling that poverty dehumanizes in a way that is unrecoverable, but believes that the "human thing is not given by the world. It is something we bring into the world when we are born".
Dangarembga was arrested in Harare in 2021 for protesting against corruption – the same year in which she was awarded the PEN International Award for Freedom of Expression. In 2021, she was also the recipient of the Peace Prize – the first black woman to receive it. In 2022, after an arduous legal process, she was convicted in a Zimbabwean court of inciting public violence, as she and one other person displayed a placard asking for reform on a public road.
Dangerembga has done more than write: she has made a successful, if difficult, foray into filmmaking. After completing her degree, she found a job as a researcher at a video unity in the mid-1980s. She enjoyed the process, and after the unit closed, applied to film school.
She eventually founded Nyerai Films in 1992, the International Images Film Festival for Women (IIFF) in 2000, became the Director of the Women Filmmakers of Zimbabwe, set up and became the Director of the Institute of Creative Arts for Progress in Africa (ICAPA) Trust in 2009. Dangarembga noticed that funding was given for films that problematize Africans rather than seeing Africans as agents with aspirations. She says this is self-defeating, and something she is concerned about.
The ICAPA Trust does content, training, exhibition and networking events. Dangarembga says they've had their ups and downs with funding. She is still looking for funding, and still hoping Zimbabwe's film industry will grow. She has made 21 short films, shown them internationally and locally, and received awards.
In 2020, she was announced as the University of East Anglia's inaugural International Chair of Creative Writing, received an honorary fellowship of Sidney Sussex College in Cambridge, and in 2022, was selected to receive a Windham-Campbell literary prize for fiction.
Her advice to young filmmakers and writers? "Persevere, you simply have to find a way to persevere."
Louise Mushikiwabo 62 | Secretary General, Organisation Internationale de la Francophonie | Rwanda
Louise Mushikiwabo is the fourth and current Secretary General of Organisation Internationale de la Francophonie. After finishing tertiary education in the United States, she started her career working for lobbying organizations, before working at the African Development Bank, eventually becoming the bank's Communications Director. She previously served as the Minister of Foreign Affairs and Cooperation of Rwanda from 2009 to 2018. She also served as Government Spokesperson and Minister of Information. In October 2018, she was elected for a four-year term as Secretary General of Organisation internationale de la Francophonie (OIF) at the Summit of Francophonie in Yerevan, Armenia. She was re-elected in November 2022.
Dr Matshidiso Moeti 69|Regional Director, World Health Organization Africa| Botswana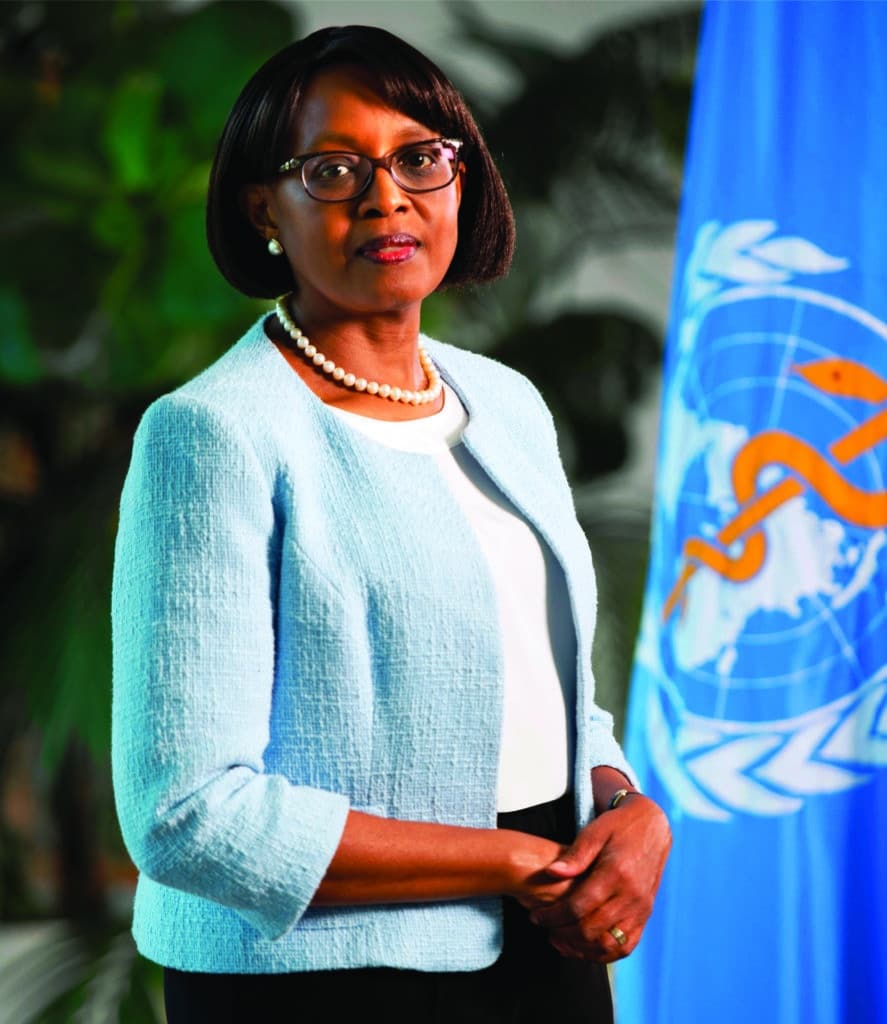 With more than 38 years in public health, Dr Matshidiso Moeti really broke the glass ceiling when she became the first woman to head the office for WHO in Africa in 2015. Moeti tells FORBES AFRICA that it came with a lot of pressure and work, as she took up the position during the Ebola outbreak in West Africa.
"There had been questions raised like 'what is the WHO doing, what did the organization do with its failure as an organization to support and our nature in supporting the response to the Ebola outbreak in West Africa'," Moeti says. "So, not only was it a matter of being the first woman in the position, but there was the need to demonstrate that the organization can perform according to the expectations of different stakeholders.
"There definitely was that pressure to demonstrate that a woman leader will not make the situation worse, and it's possible to invest in and show leadership and improve the performance of this organization."
And since taking her place in office, she dedicated a lot of her work to getting more women into the WHO regional office, and making gender equality is a priority "for the health and wellbeing of future generations".
Even though 70% of the workforce in the healthcare sector is represented by women, says Moeti, there is still this gap from a leadership level that needs to be closed.
"When you look at the leadership level, there you find [women] become rarer and rarer. So, it's clear that there is a need to transform the representation of women at the senior level in the health sector."
When asked about this misconception about women having to slow down after the age of 50, Moeti could not help but laugh and say: "50? That is patently absurd. Yes, if I was not the Regional Director for the WHO I probably would have retired at the age of 65 because that's the retirement age.
"But I think that's patently nonsense. It's so absurd. It wasn't the best experience in the world as I was in my second term, in my middle 60s, to have to deal with the Covid-19 pandemic, and work 24/7 for two and a half to three years, but I did. I've seen many women who are way beyond the age of 50 who have been able to continue working… And by the way, they are in multiple roles, which include the role in the family, as well as their roles in the workplace."
Wendy Luhabe 65| Social Entrepreneur| South Africa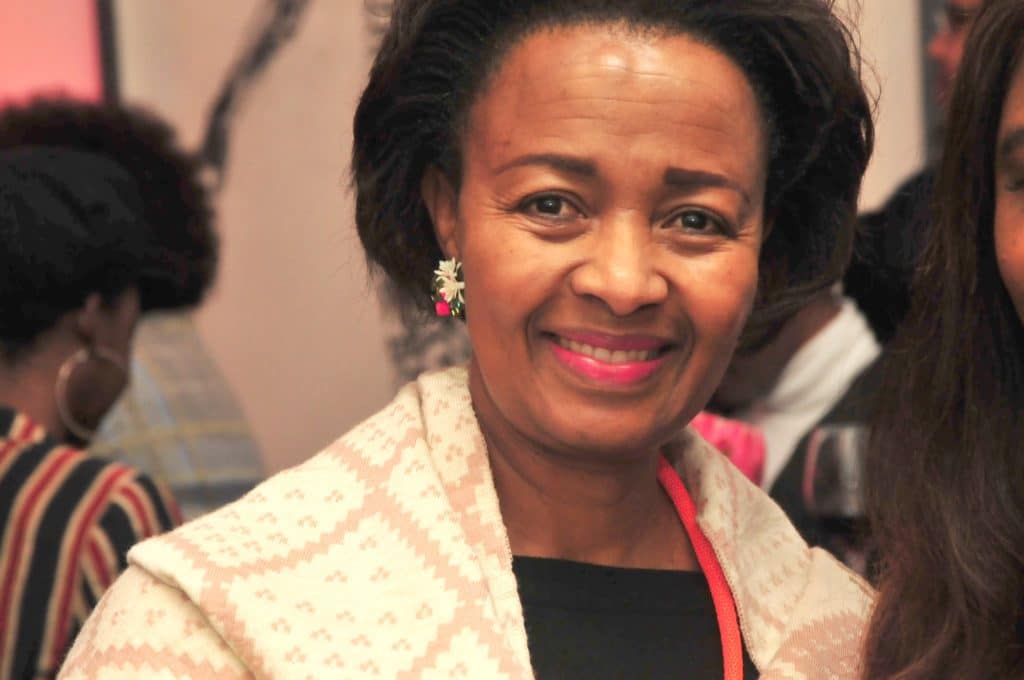 "Women must make the choices that they want to make; I don't think that society should continue to make choices for women," said South Africa's Wendy Luhabe in a FORBES AFRICA article in 2016.
Luhabe worked in the corporate sector for a decade, before founding Bridging the Gap, in 1991, an HR consulting firm to prepare young black South Africans to enter the world of work. In 1993, she founded the Women Investment Holdings, also to include women into the country's formal economy. In 2002, she published her book, Defining Moments outlining experiences of black executives, and in the same year, launched a R120 million ($7 million) private equity fund for women-owned enterprises. Also in 2002, she founded the International Marketing Council of South Africa. From 2000-2005, she became the first woman to serve as Chairperson at Vodacom. In 2006, she was inaugurated as Chancellor of the University of Johannesburg.
Luhabe has been Chairperson of Vendome SA, the Industrial Development Corporation, The Abraaj Group, and the International Marketing Council, and also served on the board of the Johannesburg Stock Exchange. She has held international appointment1s, such being an international trustee of the Duke of Edinburgh's Award International Foundation, a member of the Helsinki Process on Globalisation and Democracy and been a member of the Club of Rome. She uses the profits from her book to fund the
Wendy Luhabe Foundation, educating previously disadvantaged women from rural areas, and has established a scholarship at the University of Johannesburg.
The laurels continue. Luhabe is the recipient of the Honorary Lieutenant of the Royal Victorian Order, bestowed upon her by Prince Charles of the British royal family in 2014.
She is the founding Chair of Women in Infrastructure Development and Energy. She has been a non-Executive Director of Tiger Brands from 1994-2001, Telkom from 1994-2003, and Independent Director of World Rugby from 2016-2018. She served as non-Executive Director of Pepkor from 2019 until becoming the non-Executive Chairperson since December 2020. She also serves as non-Executive Chairperson of Libstar since 2018, and non-Executive Director of the Social Justice Initiative–a non-profit–since 2014. Since 2020, she serves on the board of Richemont.
Arunma Oteh 50+ | Chair, Royal African Society, Former Treasurer and Vice President of the World Bank | Nigeria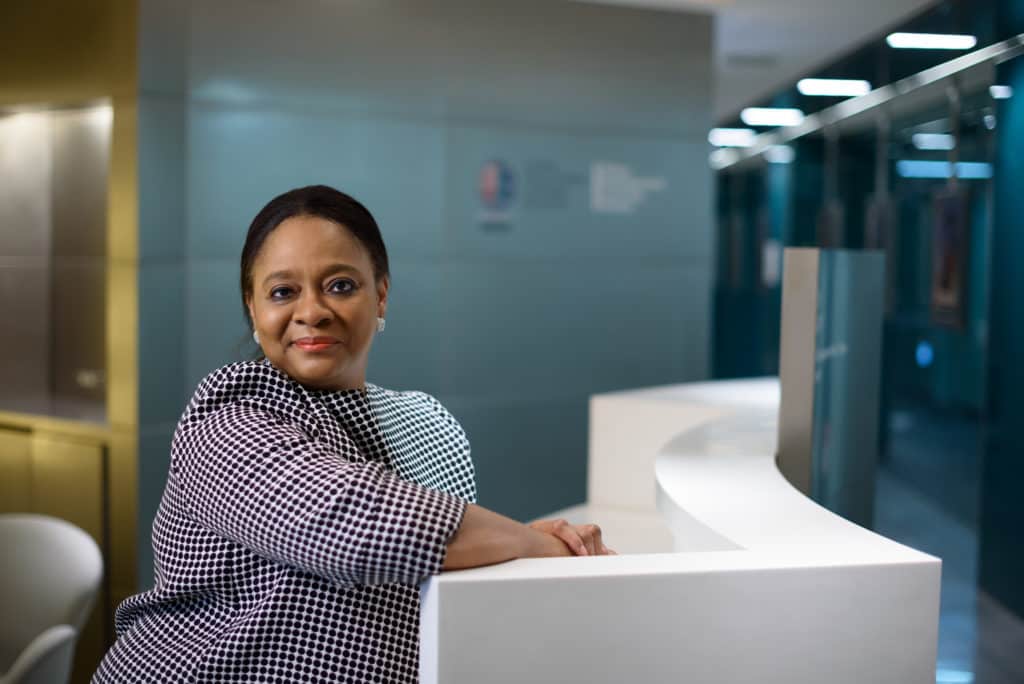 Arunma Oteh was appointed Chair of the Royal African Society in 2021, and has been Executive in Residence at the University of Oxford Said Business School since 2019.
Prior to this, she served at the World Bank as Vice President and Treasurer from 2015 to 2018. Her remarkable work with the World Bank group included key milestones like overseeing assets in excess of $200 billion for the World Bank alongside bringing in clients and cash flows worth over $7 trillion. As the former Director General of the Securities and Exchange Commission (SEC), Nigeria, from 2010 to 2015, Oteh was instrumental in rebuilding and restoring confidence in the Nigerian capital markets during the most challenging period following the global financial crisis. Prior to joining SEC Nigeria, Oteh worked at the Africa Development Bank for 17 years, including as Group Vice President, Corporate Services (2006 to 2009) and as Group Treasurer (2001 to 2006). She holds a Master's degree in Business Administration from Harvard Business School and a First Class Honors Bachelor of Science Degree from the University of Nigeria Nsukka.
Oteh is thrilled to be a part of the 50 Over 50 list and says to FORBES AFRICA: "What an honor to be recognized as an inspirational leader, at a time when it is widely acknowledged that there is a leadership deficit in society, and yet leadership is essential for a sustainable planet, peace and prosperity. I feel obliged to pay it forward as I know from personal experience, that leadership attributes such as character, compassion, competence, and courage distinguished Madiba (Nelson Mandela) and other great leaders that have made indelible contributions to society.
"I therefore owe it to society to continue to live a life of impact and to raise up other leaders as I am extraordinarily fortunate to have had family, mentors and sponsors who invested enormously in me, and encouraged me to reach for the skies. As my father always reminded me – to whom much is given much is expected."
Nomhle Maggie Mliswa 58︱CEO, Summerhill Farms| Zimbabwe
Nomhle Mliswa owns Summerhill Farms, a farm focused on cattle, poultry, horticulture, grain, soya beans, potatoes, wheat and precision farming, employing hundreds of people. She is also a motivational speaker, mentor, and the current President of the African Women in Leadership Organization Zimbabwe Chapter (AWLO). She sits on various boards such as PLO Lumumba Foundation Advisory Board as well as others in Zimbabwe.
Summerhill Farms has a solar system and bio-digester, and operates with climate smart agriculture. She has established an efficient Just In Time (JIT) System, minimizing loss. There is also water harvesting and storage, and boreholes for drip irrigation. Mliswa's farm also gives back to the community; providing a pocket of potatoes, porridge, oats and poultry offal weekly to workers, funding a community football team and hosting tournaments, as well as health events where women discuss issues with mobile clinics–including screening for breast, cervical and prostate cancer. What does the future hold? The construction of a processing hub, and an agro-research center, Mliswa tells FORBES AFRICA.
"Farming can be cumbersome but it's my passion and I enjoy it," she says to FORBES AFRICA. Mliswa adds that she is the only woman farmer in Zimbabwe providing tillage services. She won 2022 Best Woman Farmer in Africa at the 2022 Women in Agribusiness Awards.
"They must go for it. It's a bull they have to face by its horns," Mliswa advises of women who want to go into farming. "It will not be easy but they will prevail. After all, much of the agricultural processes and activities are done by women. They must commercialize it. When one has land, they control the means to production."
In December 2022, Mliswa was awarded an honorary doctorate in humane letters for her philanthropy by the International Institute of Philanthropy in partnership with the International Women University.
Graça Machel 77| Founder and Chair of the Board for the Graça Machel Trust, Co-founder and Deputy Chair, The Elders| Mozambique-South Africa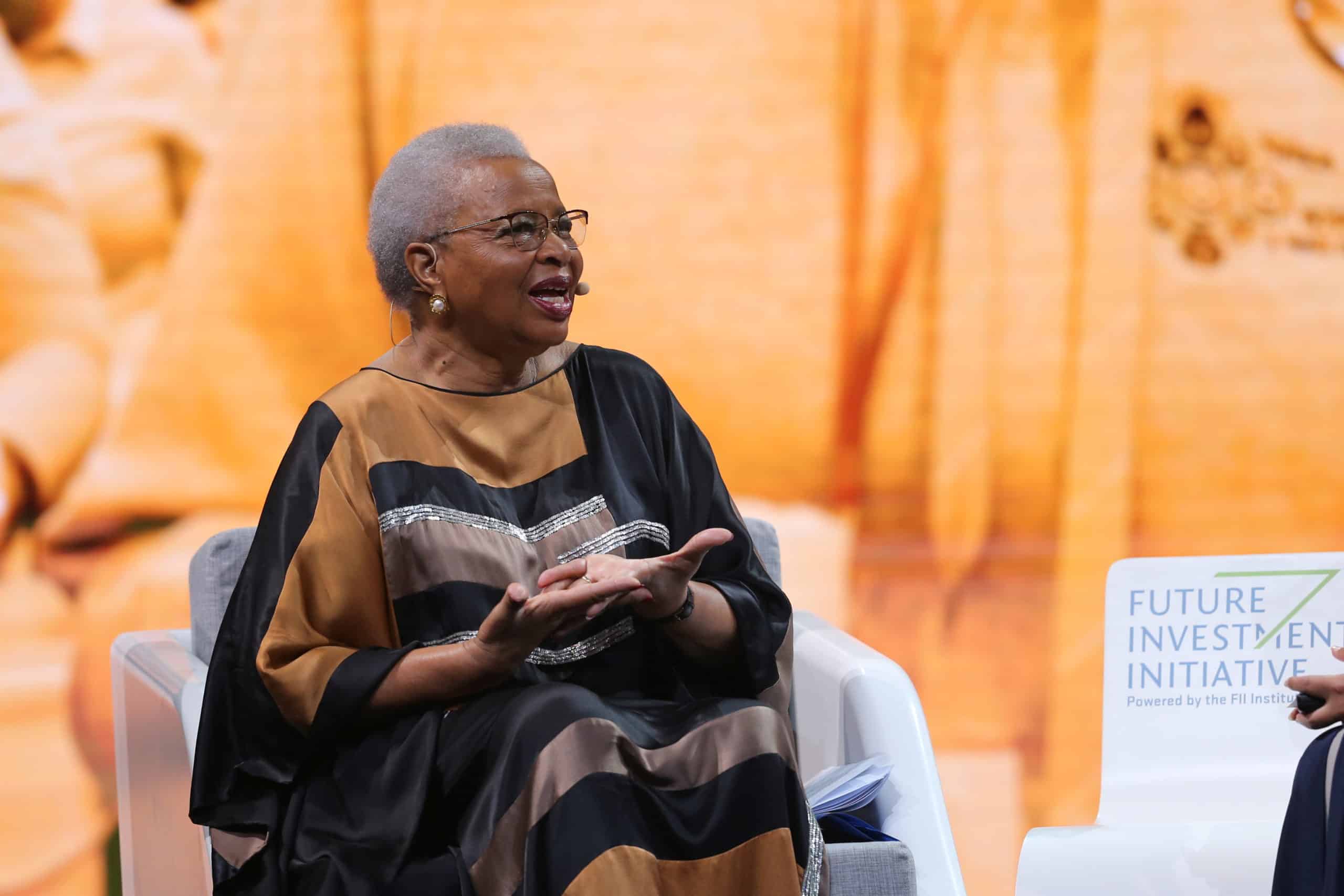 In March 2020, Graça Machel graced the cover of FORBES AFRICA celebrating her power as an advocate for youth and women. That has not changed as evident in her work with The Elders, an international non-governmental organization founded by Machel and her late husband, former president Nelson Mandela.
"As Elders, we strive to use our collective clout to bring people together," Machel says in her Elders bio. "[To] amplify the space to give voice to the voiceless, and catalyze action. We understand true leadership as that of service, leadership which promotes equity and dignity for all."
As a keynote speaker at the December 2022 US-Africa Leaders Summit, Machel was noted as a leading voice on democracy in Africa.
"To be a powerful woman means to have the possibility, the right and the responsibility to make choices that better oneself and better one's community," Machel said in her 2020 interview with FORBES AFRICA. "Power is making a conscious effort in both your private and public spaces to tear down the walls of disrespect, discrimination and disenfranchisement wherever you meet it. Using your influence to create impact and better the lives of others – that is what being a powerful woman means to me."
Irene Charnley 62| Chair, Gibela Rail Transport Consortium| South Africa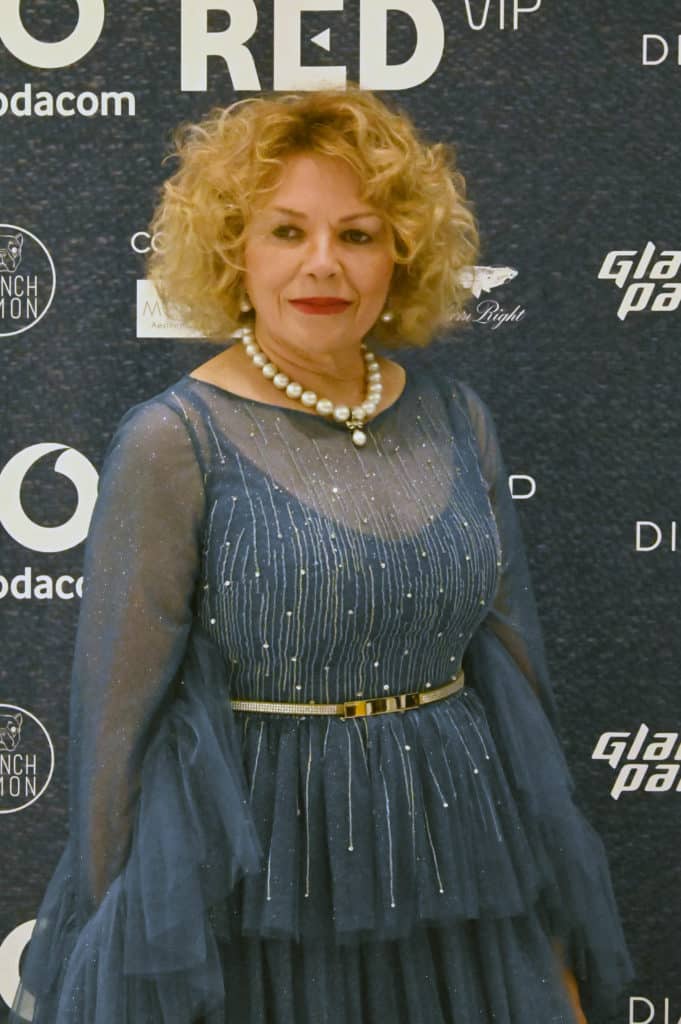 A successful social entrepreneur and businesswoman, Irene Charnley is Chairperson of Gibela Rail Transport Consortium. She started as a trade unionist in the National Union of Mineworkers for 13 years, after which she became an Executive Director for Johnnic Industrial Corporate. She headed a black empowerment scheme, the Ikageng Scheme, where 32,000 people received 400% return on first deposit.
Charnley helped MTN become one of the biggest telecoms operators in the Middle East and Africa. Thereafter, she led the management and staff to buy-in to 18.7% of the company, enabling thousands of staff members to benefit at the time. After her experience at MTN, she founded Smile Telecoms in 2007, became the CEO, and went on to become the Deputy Chairperson of the company, which had broadband operations in Nigeria, Tanzania, Uganda and the Democratic Republic of the Congo. She sits on the boards of the International Women's Forum South Africa, Public Investment Corporation, Smile Telecoms Holdings and all its subsidiary companies.
"First, learn fearlessly. Follow that old piece of advice: when others sleep, you read. Secondly, never think that you know everything; have the humility and courage to keep asking until you understand. Do not be afraid to make mistakes," said Charnley to FORBES AFRICA in a 2013 article. And in 2020, for the 50 Most Powerful Women list: "We need to have our finger on the pulse of all key issues affecting women in our country and become an advocacy group for change and ethical leadership."
Nonkululeko Nyembezi-Heita 62| Chair, Standard Bank Group and Standard Bank of South Africa| South Africa

After the announcement of her appointment as Chair of one of Africa's biggest banks, Standard Bank Group, Nonkululeko Nyembezi-Heita, said in a statement: "It's a great honor to be appointed as Chairman of Africa's leading financial institution… Africa is our home, we drive her growth."
Nyembezi-Heita has occupied multiple executive positions throughout her career. Up until June 2020, she was the Chief Executive Officer and Executive Director of Ichor Coal N.V, a mining company with a focus on thermal coal production. In 2008, she was CEO for steel company ArcelorMittal South Africa for six years. She was also previously the independent non-executive Chairman of the Johannesburg Stock Exchange Limited and non-executive chairman of Alexander Forbes Group.
Nyembezi-Heita serves as a non-executive director of Anglo-American Plc and is the independent non-executive chairman of Macsteel Service Centres South Africa (Pty) Ltd.
"She is a seasoned and respected leader with extensive experience in diverse industries, gained from many years as an executive and board member," Standard Bank said in a statement in May 2022.
Alda Salomão 50+| Environmental Lawyer, Human Rights Activist, Land Specialist| Mozambique
Besides being a published academic, Alda Salomão is an environmental lawyer, human rights activist and land specialist. She served as the General Director and Senior Legal Advisor of the Mozambican NGO Centro Terra Viva (CTV) from 2002 to 2015, an organization with land governance as its core focus, also concentrating on environmental research and advocacy.
Besides her work in strategic and technical leadership as Sustainable Business Programme Director at CTV, she also led the legal support to the Community-based Natural Resources Management Platform from 2008 to 2010, and the Community Land Initiative from 2006 to 2012. Thereafter until 2015, she coordinated the Secretariat of the Civil Society Platform for Natural Resources and Extractive Industry. She also coordinates the platforms legal support to communities affected by investment projects in the country.
Prior to CTV, she worked at the Legal Department of the Mozambique Ministry for Coordination of Environmental Affairs from 1995 to 1997, and at the World Resources Institute, Institutions and Governance Program/Africa from 2000-2002. Fast forward to 2015, where she provided technical guidance to the Mozambique Land Governance Assessment for two years. She has a Masters in Environmental Law and a PhD in Human Geography and Spatial Planning by the Utrecht University, Netherlands (2020). In February of 2020, she has been appointed UMAF Director, a program within CTV.
"Being the majority of the Mozambican population, young girls and women, particularly rural girls and women, must take their destiny in their own hands to confront cultural/traditional barriers and gender-imbalanced public processes that keep them at the margins of decision-making processes which often threaten their rights and interests," Salomão says to FORBES AFRICA.
Phuthi Mahanyele-Dabengwa 52| CEO, Naspers South Africa| South Africa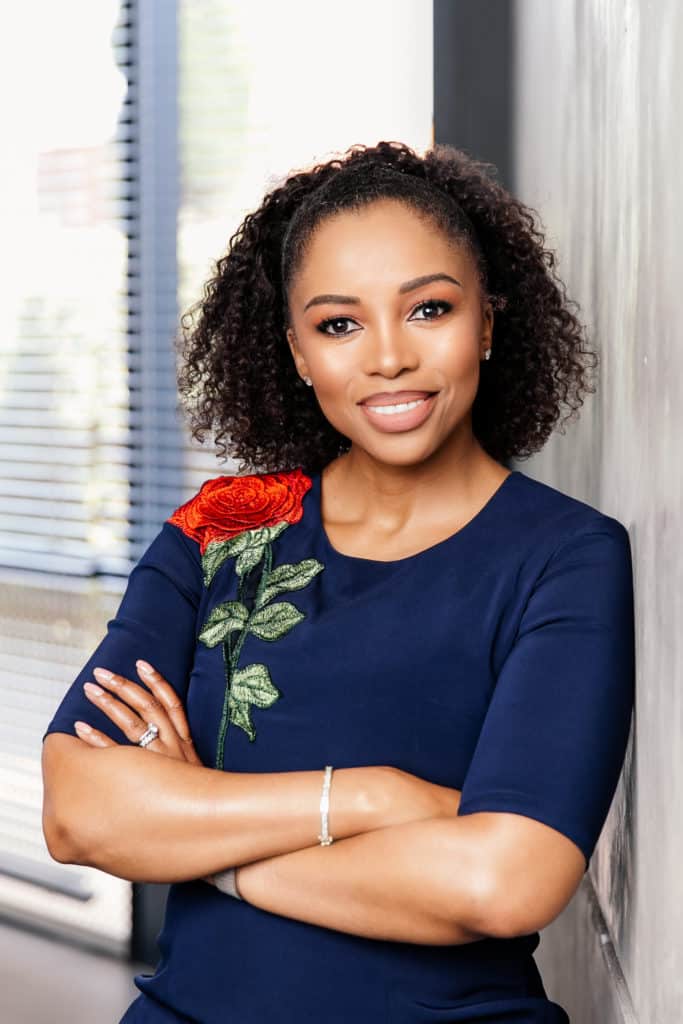 Having graced our cover in August 2018 with Spark Schools CEO, Stacey Brewer, Phuthi Mahanyele-Dabengwa continues to uplift women and young entrepreneurs across South Africa. She echoed this at the 2022 FORBES WOMAN AFRICA Leading Women Summit when she spoke about her work as CEO of tech investor Naspers South Africa and the initiative, Naspers Labs.
"We have a social impact program called Naspers Labs where we are proud to be opening doors for young people," Mahanyele-Dabengwa said. "I think addressing skills and education needs particularly in South Africa's youth is something that is really critical."
Mahanyele-Dabengwa became the first black woman executive at the head of Naspers and at the time of her appointment in 2019, was one of only two black women to head up a Johannesburg Stock Exchange-listed company.
Although more and more women are finding themselves in the tech industry, the uptake still seems to be slower than usual. Mahanyele-Dabengwa represents a small segment of women who continue to grow in this industry and the summit reiterated how women should be afforded more access to opportunities.
"When I look at the team I work with, it's primarily women…" Mahanyele-Dabengwa added. "When you're looking to have a diverse team, you have to have women on your team."
Amina J Mohammed 61 | Deputy Secretary-General of the United Nations | Nigeria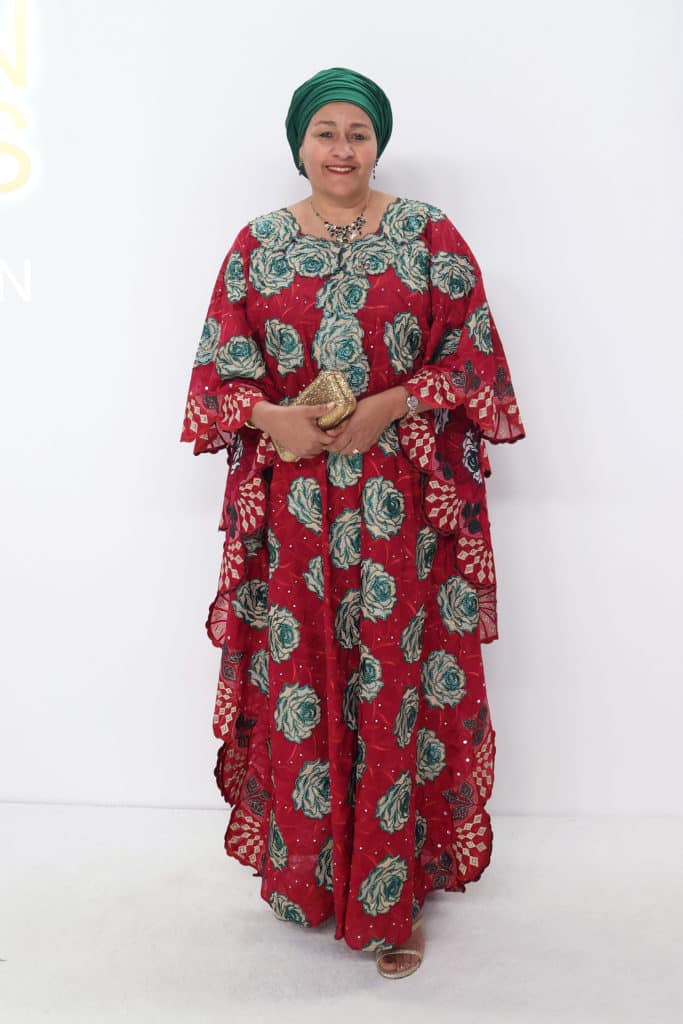 Amina J. Mohammed is the Deputy Secretary-General of the United Nations and Chair of the United Nations Sustainable Development Group. Prior to her appointment, Mohammed served as Minister of Environment in Nigeria where she steered the country's efforts on climate action and efforts to protect the natural environment. She first joined the UN in 2012 as Special Adviser to former Secretary-General Ban Ki-moon with the responsibility for post-2015 development planning. She led the process that resulted in global agreement around the 2030 Agenda for Sustainable Development and the creation of the Sustainable Development Goals.
Mohammed began her career working on the design of schools and clinics in Nigeria. She served as an advocate focused on increasing access to education and other social services, before moving into the public sector, where she rose to the position of adviser to four successive presidents on poverty, public sector reform, and sustainable development. Her latest award was in 2022 – the Nigerian national honor, Grand Commander of the Order of the Niger (GCON).
"The diversity piece has lost its meaning, because we've sort of pigeonholed different parts of our society that are different, and will choose to live differently. And what we need to see is healthy respect, and that these are the threads of our human fabric. And as such, each thread matters, each thread makes the fabric stronger, not weaker. So the less threads we have, that we leave behind, the weaker that fabric. And I think if you say that to people, then they see themselves in the fabric," Mohammed said to FORBES AFRICA in an interview in November 2022.
Dr Precious Moloi-Motsepe 58| Co-Founder and CEO, Motsepe Foundation and Founder and Executive Chair, African Fashion International| South Africa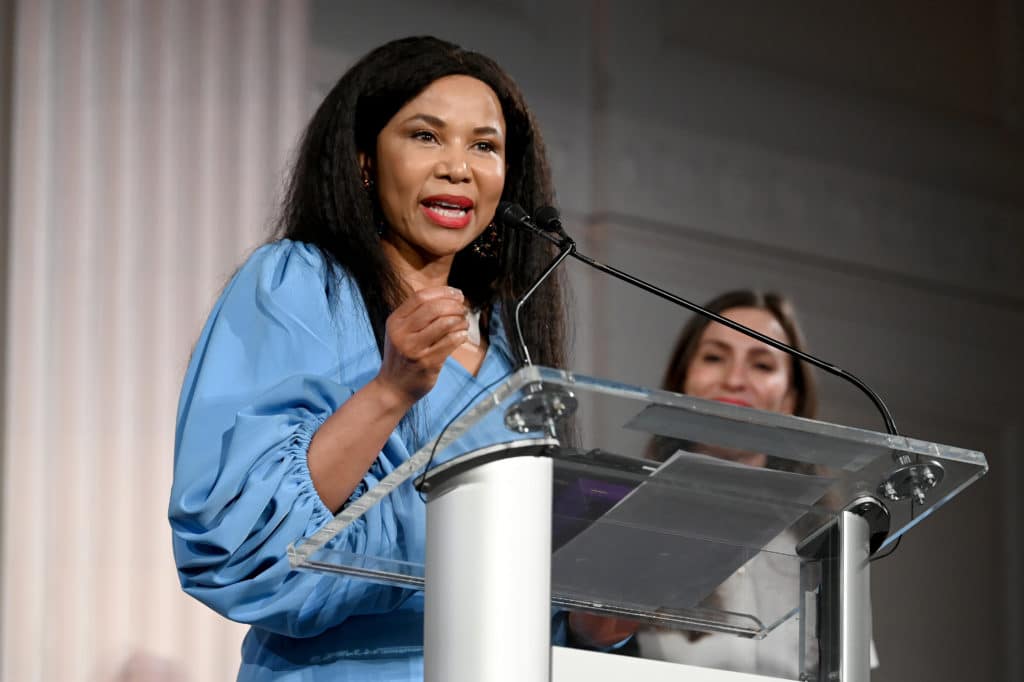 What do you get when you mix fashion, academia, and medicine? Dr Precious Moloi-Motsepe.
Nine years ago, Moloi-Motsepe made it clear in a sit-down interview with FORBES WOMAN AFRICA as its very first cover star: "I don't want to be a sideline player, a supporting act… [I] want to be big, very big. I think in the next five years, we will have a very strong footprint."
Today, she has made sure she has. African Fashion International (AFI) has turned 15 and hosts multiple fashion shows showcasing collections by leading pan-African designers.
It does not stop there.
Moloi-Motsepe, who is also Chancellor of the University of Cape Town, recently announced that she is joining the Harvard University Global Advisory Council. She joins influential leaders like David M. Rubenstein, Ngozi Okonjo-Iweala and Dr Charles Chen Yidan, among many illustrious others.
Olajumoke Adenowo 54| Founder, AD Consulting | Nigeria
A chartered architect, academic laureate, philanthropist, entrepreneur, arbitrator, author and radio show host, the founder of AD Consulting, a leading Nigerian-based architecture and design firm, has an enviable bio. She is also the founder of Advantage Energy, an oil and gas services firm. Adenowo has served as a jury member of the Cartier Women's Initiative Awards, in addition, has presented at the Global Women's Forum, Harvard Business School (ABC), Cambridge University's African Society and Solve at MIT. She was a visiting Professor in 2019 at the Technische Universistat Munchen (TUM), Germany's leading Architectural Program. Adenowo is an alumnus of the Harvard Business School, MIT, Yale School of Management, IESE Business School, Barcelona, Spain, and the Lagos Business School Chief Executive Programme. "I got the validation to aspire and make an impact from my mother. Watching her as a child as she worked as a professor of sociology and following my academician parents in their travels across the world inspired me to work hard to make an impact on my generation through whatever industry I am in and that is something that I always try to teach the young people I mentor. Be audacious about your dreams and work diligently to impact your world," she tells FORBES AFRICA for this edition.
Folorunso Alakija 71 | Managing Director, Rose of Sharon Group | Nigeria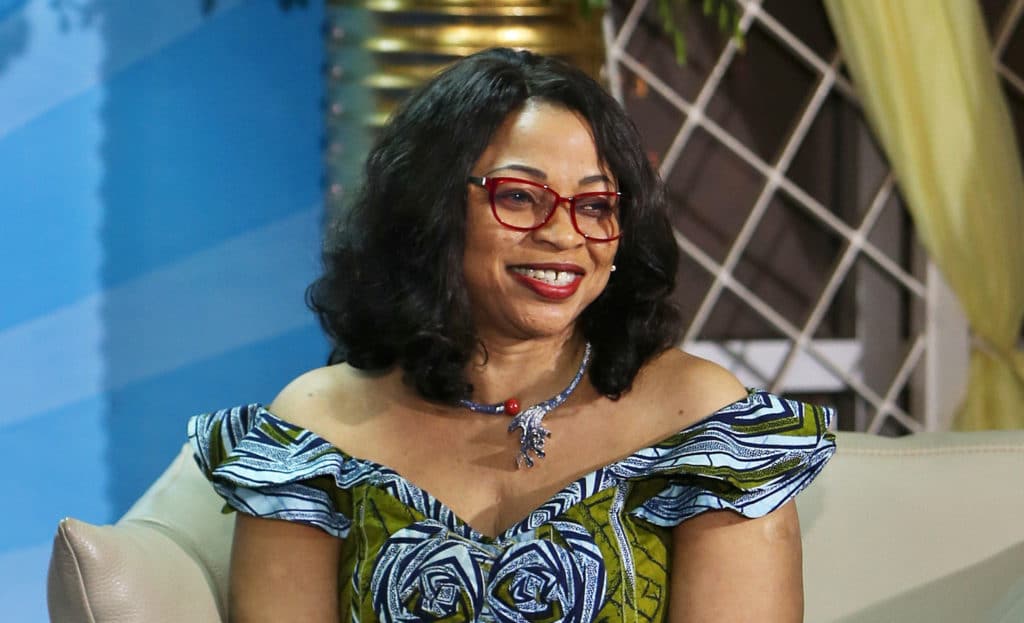 Alakija is Africa's richest woman, a businesswoman and philanthropist. In terms of philanthropy, she launched the Rose Of Sharon Foundation to provide support for widows and orphans. She oversees several business endeavors such as; FAMFA Oil Limited, her family's oil exploration and production business, as the Vice Chairman. She is the Vice Chairman of Dayspring Property Development Company Limited, a real estate company with investments in different parts of the world. She is also the Vice Chairman of Digital reality Print Ltd, and she is Managing Director of the Rose of Sharon Group. She is a public speaker, author, and the first female to be appointed as Chancellor of Osun State University in Nigeria, in 2016. She is a board member of the Commonwealth Business Forum.
"Your business is God's business. He is the one that has given you the vision and the passion to make that business a success. We must learn not to be fearful or anxious about the future. Fear restricts your ability to progress," says Alakija to FORBES AFRICA.
Connie Ferguson 52| Actress, Filmmaker and Co-Founder, Ferguson Films| South Africa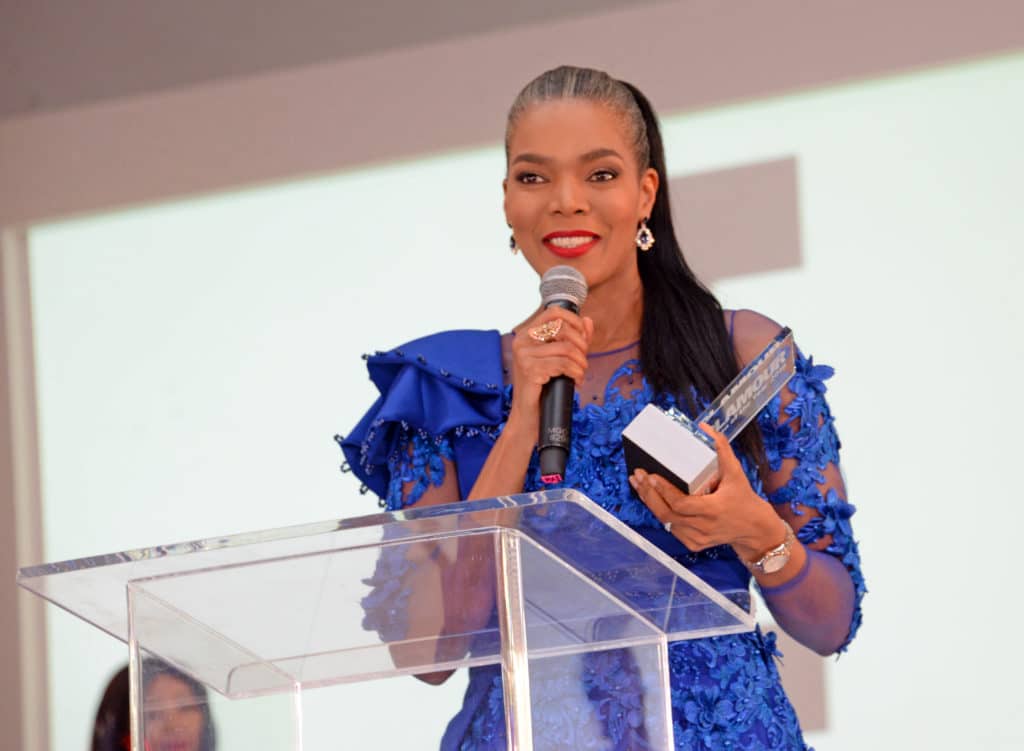 To this day, Connie Ferguson maintains that her most-favorite cover is of herself in the September-November 2018 issue of FORBES WOMAN AFRICA, which continues to be her profile picture on Instagram. Speaking to FORBES AFRICA on Zoom, Ferguson dwells on how the South African film industry has changed since she entered the space 30 years ago:
Q. There has been a lot of focus on African talent and production lately. You are now starring in Netflix's Kings of Jo'burg. Why do you think there has been this sudden influx globally of people wanting to see more African content?
A. I think Black Panther started a trend in [the success] of black productions. Since Black Panther, I think Africa was put on the map. But I think because it wasn't an African production at all, it brought attention to Africa. And I think with Netflix coming to South Africa as well, this has been a huge opportunity for local producers and local talent to be seen.
Q. Why do you think there is this misconception that women after 50 need to slow down?
A. Because that's how we were brought up. I'm turning 53 this year, I don't feel 53, I don't feel like I'm going to slow down anytime soon. If anything, I feel more energetic than I did in my 30s. Now, I think [age] has literally just become a number you can't judge someone based on their age now. I mean, 60-year-olds now are just as energetic as 30-year-olds, I look at Angela Bassett, at the moment she's killing it.
Q. How do you feel about FORBES AFRICA celebrating you as one of the trailblazers in our first-ever 50 Over 50 list?
A. That is beautiful, let me just say my FORBES WOMAN AFRICA cover is still my favorite cover of all time. That's why it's my Instagram profile and it is not going anywhere (laughs). But really, it's such a great honor and truly humbling that you see me that way. And also validating for all the blood, sweat and tears over the years of hustling and grinding and just doing what I love to do. But most importantly, not just doing it for me, but to empower the hundreds of people that I've worked with first and foremost over the years, to be able to empower my children.
Wendy Ackerman 60+| Founder and Honorary Life President, Pick n Pay Stores| South Africa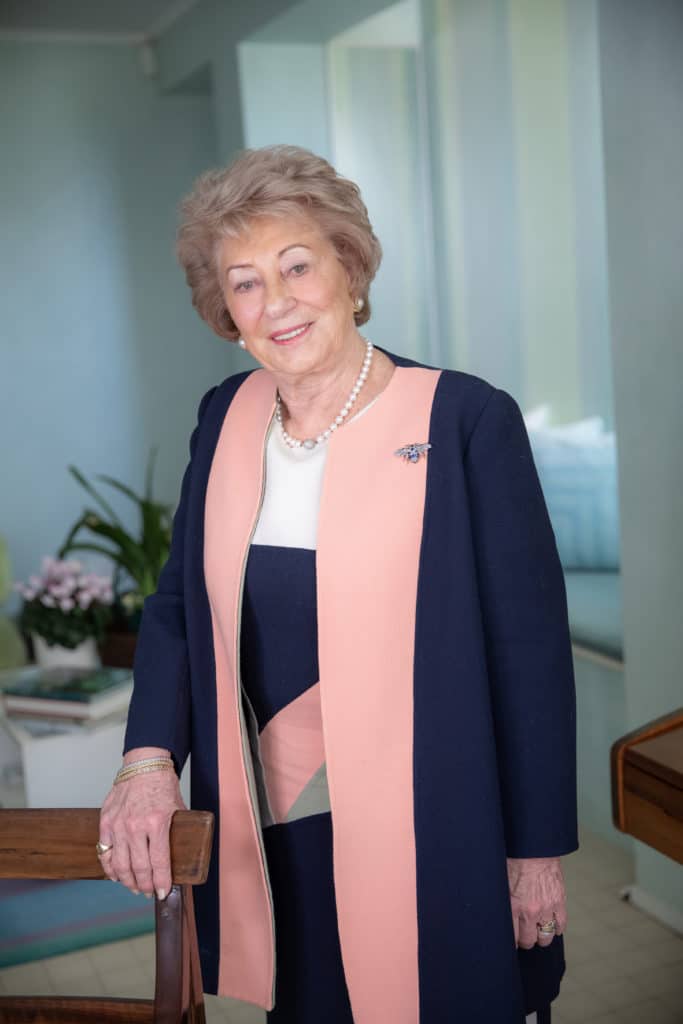 Being a businesswoman is not as big a highlight for our next 50 Over 50 powerhouse. For Wendy Ackerman, it's about her dedication and passion to give back to those who need it the most, despite having built one of South Africa's pre-eminent FMCG retailers, consisting of around 2,000 stores. For our August 2018 FORBES AFRICA cover star Ackerman, it has always been about women and philanthropy, as she reveals in this interview:
Q. What do you say to people who say that after 50, a woman needs to slow down?
A. I say there's no age limit to living. One never knows how long one's going to live, but we live to the full however long you got to live. It's ridiculous; 50, at my age, is terribly young! You've still got all your senses, all your energy. And certainly I don't recommend that anybody slows down at 50.
Q. What types of challenges have you faced in your career in business?
A. You know one thing I do not like is discrimination… When I started in business, I started by default, because my studies were all in the humanities, and classics, and arts and music, and nothing to do with business. But my husband brought me along, he asked me to help because he needed help. You know what, I never said no, I never said I can't, I never said I don't know how. I just went on and did. And when I was elected to the board, I was the only woman among 15 men. And I had my ideas shut down time and time again, [but they] proved to be right. I didn't have a glass ceiling, I had a glass cube around me, and I had to break through that cube. And eventually, the one man who was very high up in the organization, and very opposed to everything I did, eventually, after a great many years, came and apologized to me.
Q. Where does your passion for philanthropy come from?
A. I was born with it. From the day I was like three years old, my father gave me a penny and I was going to buy ice cream. And there was [someone] sitting on the side of the road begging. I asked my father what he was doing, and when my father told me, I gave him my penny. And my father said, 'well, you know, that means you can't buy your ice cream'. I said 'doesn't matter'. And all my life, I have been aware of people who have less than I have, and who have needs. And I've tried to stretch out my hand to them.
Rebecca Enonchong 55| Founder and CEO, AppsTech| Cameroon
In 2014, Forbes wrote that Rebecca Enonchong was one of 10 tech female founders to watch in Africa. Seven years later, Enonchong would walk into a FORBES WOMAN AFRICA cover shoot in Johannesburg featuring Africa's 50 Most Powerful Women. Talk about full circle moments.
More than two decades ago, Enonchong started AppsTech, a leading global provider of enterprise application solutions.
"It was really a time when there was nobody in my industry (I do enterprise software) that looked like me," Enonchong said to the Cherie Blair Foundation For Women. "It was rather discouraging at the beginning, because nobody expected me to be the founder and CEO of a company that was intended to be multinational, and was intended to generate millions of dollars."
Empowering more women to become tech creators is extremely critical to her pursuit. A 2022 Work-Bench Women Enterprise report revealed that less than 2% of enterprise software startups in the US have at least one female founder, can you imagine what the figure looks like in Africa?
"Technology is omnipresent and when designed by people that aren't using it, it won't have the full impact as a vehicle and instrument for development," Enonchong said in her 2020 interview with FORBES WOMAN AFRICA.
Professor Quarraisha Abdool Karim 63| President, UNESCO-TWAS, Professor in Clinical Epidemiology, Columbia University and Vice-Chancellor for African Health, University of KwaZulu-Natal, South Africa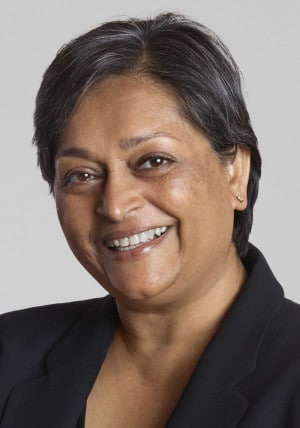 Last year, world-leading AIDS researcher, South African Quarraisha Abdool Karim, was elected to serve as the seventh President of The World Academy of Sciences (UNESCO-TWAS) for the advancement of science in developing countries. This made her the first woman to head TWAS.
She now co-chairs a 10-member technical facilitation mechanism group set up by UN Secretary-General António Guterres, and speaks to FORBES AFRICA from her New York City hotel:
Q. Looking at when you started in the health sector, how do you feel your career trajectory has been?
A. I think it's gone amazingly well, we're talking about almost 35 years in public health. I've been a scientist and biomedical scientist since 1982. It's a long time and my career has taken different paths to get to this point – 35 years ago, I just focused on HIV, and then more recently with Covid-19, was able to pivot to respond to that, because of my background.
So, I feel it's a nice point for someone who is 63 (laughs). Public health, particularly, is about populations, and how we enhance health. Our biggest threats in Africa for most of the 1990s and early 2000s and [even now] continue to be HIV infections, which disproportionately impacts young women. So, it's been a real privilege, I think, to have that opportunity to use science to address that challenge. And then now to have the opportunity, again, to use science to enhance the lives of people, particularly the most disadvantaged and vulnerable.
Q. Women have shown for a while now that they can take up any space, in any industry and field. However, gender disparity is still very prevalent. How can we close the gender gap, especially in the health sector?
A. Interestingly in health, from medical school and from university, we have more and more women coming into the space. But the difference, I think, is in leadership positions… Women still feel like they are imposters. If you have earned your place, especially if you've got your degrees or you've earned whatever position you have, you shouldn't feel like imposters, this is your space, so occupy it with the
passion that brought you to this point. And do not let glass ceilings over your peers or others shape and undermine your ownership of that space.
Yvonne Chaka Chaka 57| Singer, Songwriter, Actress, Entrepreneur and Humanitarian| South Africa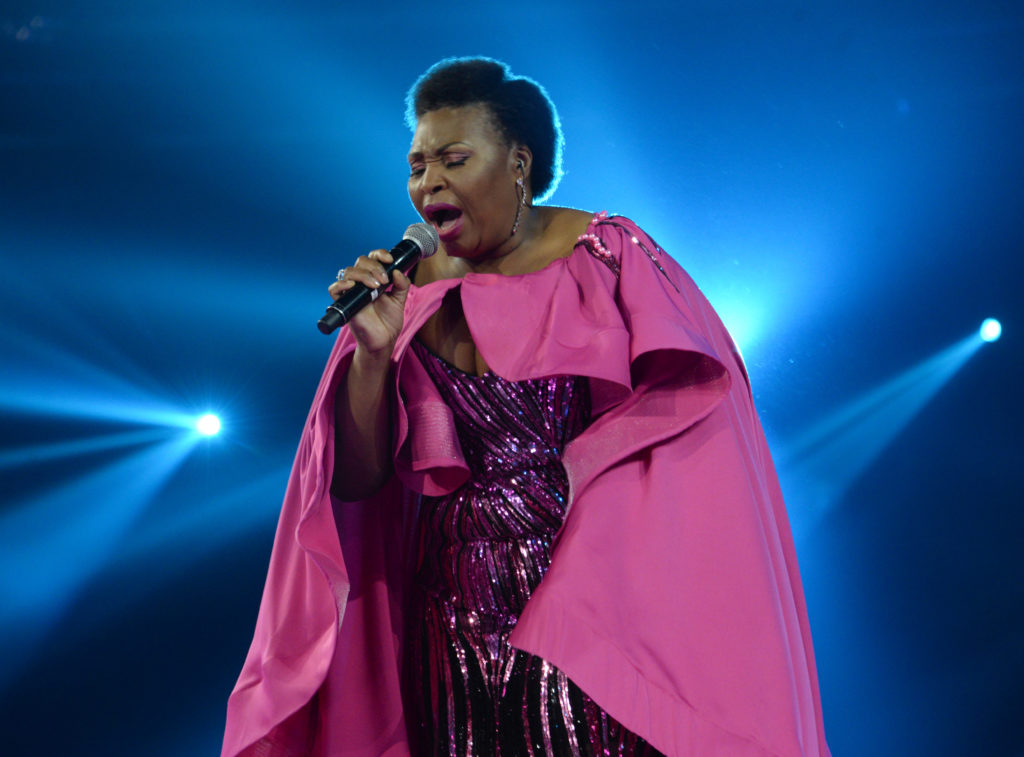 After a 1990 concert tour, Yvonne Chaka Chaka was given the name 'Princess of Africa' by her fans, for which she is eternally grateful.
"I never take anything for granted," Chaka Chaka said in the April-May 2021 issue of FORBES AFRICA. "I appreciate every single moment that I'm granted by the people who have supported me through all these years because I would not be Yvonne Chaka Chaka, the 'princess of Africa', without the support they have given me and my music."
She is not just an internationally-acclaimed songstress but also a businesswoman into multiple ventures such as an eponymous homeware collection inspired by African culture and heritage. She also recently launched a range of beauty products called Princess of Africa.
"You know, my mantra is that we're born with nothing. And when we're born, we're here to demonstrate what we've been asked to come and do. So, each and every one of us has some form of good," Chaka Chaka told us.
Angélique Kidjo 62|Five-Time Grammy Winner, Singer-Songwriter, Actress and Activist | Benin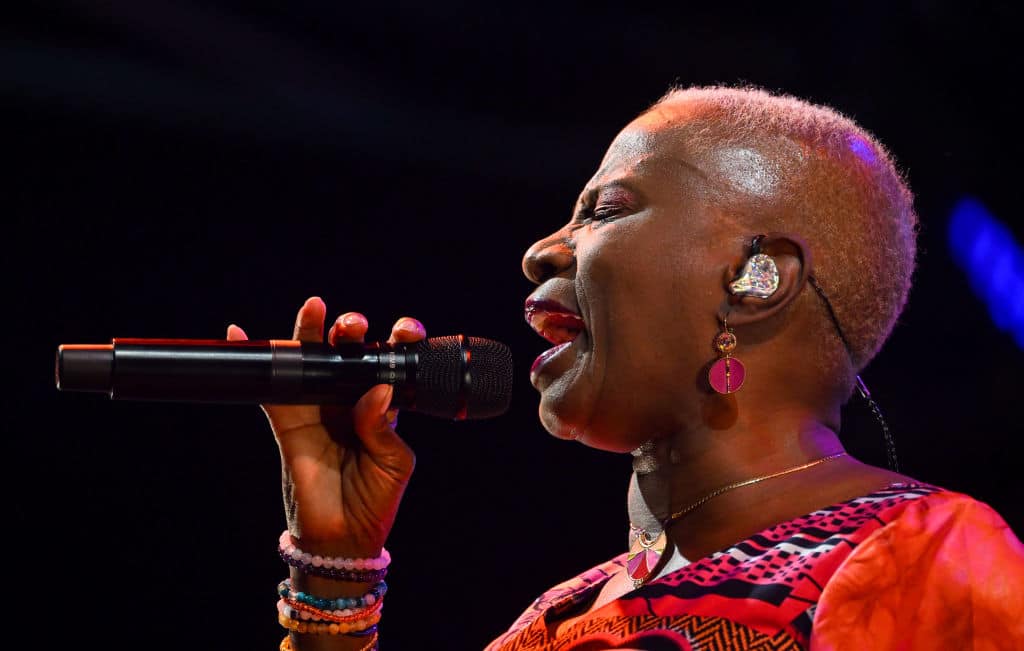 When Angélique Kidjo took home a fifth Grammy award last year, she became the artist with the most Grammy gongs on the continent.
"I did not expect to win, even though I was nominated three times in that category [Best Global Music for Mother Nature]," Kidjo said in the August-September 2022 cover story of FORBES AFRICA, "Because the competition was tough. Being nominated is already a great honor. For me, each nomination is [proof] my work is out there. People are paying attention to what I do. When I won, I was humbled and didn't know what to do."
Having been in the industry since the 1980s, Kidjo told FORBES AFRICA that she is impressed by how young people in the music and entertainment industry know how to conduct business today.
"What I learned from them is their professionalism – it's mind-blowing. Every music that had been sent was spotless. I had waited for this day… And on top of being artists, these are entrepreneurs, they understand they have to be free. [In my time], I had to sign a contract for 10 years… These kids have the right to do whatever they want. They sat back and learned from my experience, and the experiences of Youssou N'Dour, and Salif Keita… They want to be free in their own right and they are right to be free."
Connie Chiume 70| Actress and Filmmaker| South Africa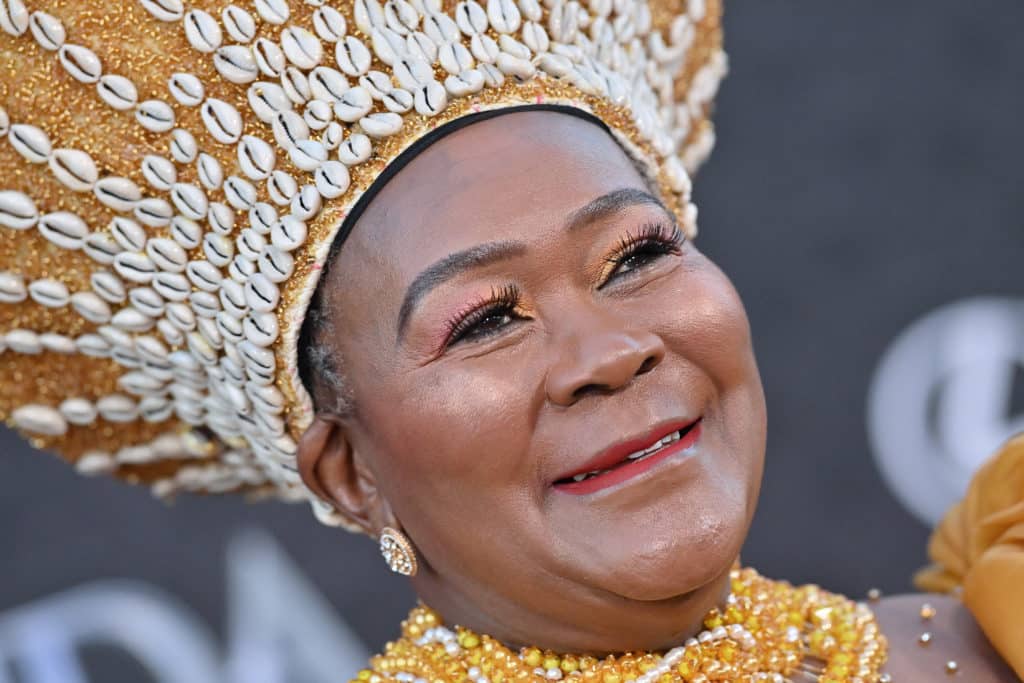 If you are obsessed with the Marvel Cinematic Universe or you have streaming platform, Disney+, this is not a name that is unfamiliar to you. Already considered a veteran in world of South African television, Connie Chiume is known for her roles in Zone 14, Rhythm City, and Gomora.
But her international stardom began in 2018 when she played Mining Tribe Elder in Black Panther (and again in 2022 in Wakanda Forever). However, she really felt the shift when she got the call to star in Beyoncé's 2020 American musical film and visual album, Black Is King.
"I was driving in my car coming from somewhere," said multi-award-winning actress Chuime in December 2022 when chatting to Maps Maponyane on Mzanzi Icons, "and they said Beyoncé needs you…then I said 'did you say Beyoncé'?"
Professor Glenda Gray 60| President, South African Medical Research Council (SAMRC) | South Africa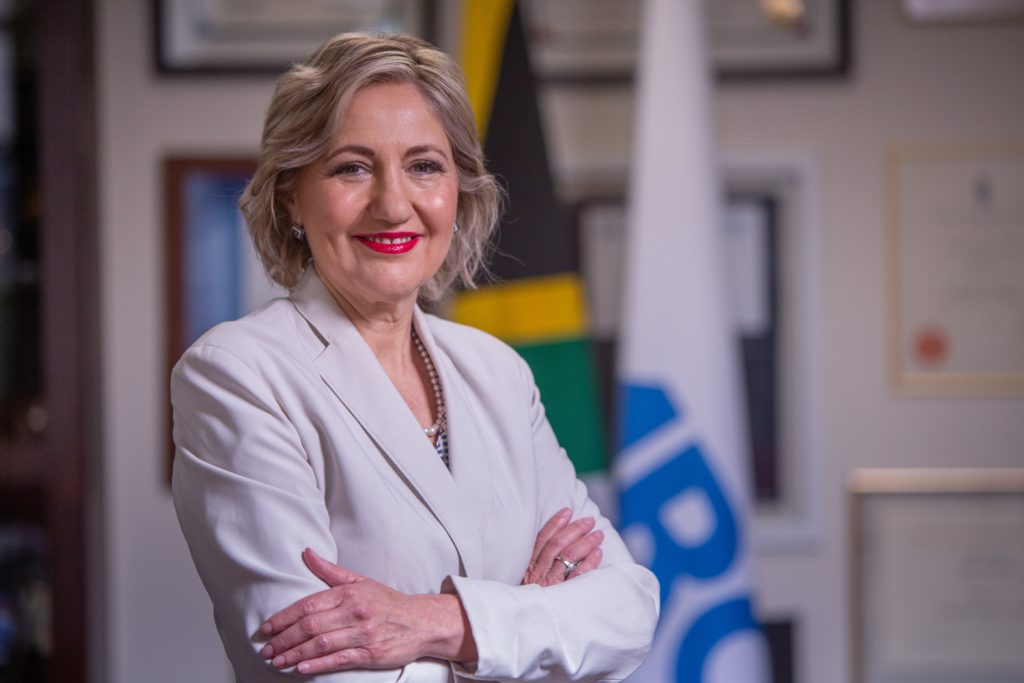 Last year, the FORBES AFRICA 30 Under 30 list introduced the health category celebrating young people in the healthcare industry who work both on the frontlines and behind the scenes.
The external judge for that category was Professor Glenda Gray, although she thought it was an honor, it was the Under 30s in that category who thought it was an honor to be adjudicated by a "pioneer" in the field.
As a qualified pediatrician and co-founder of the internationally recognized Perinatal HIV Research Unit in Soweto, South Africa, Gray became the first female president of the South African Medical Research Council (SAMRC) in 2014. In 2012, Gray received South Africa's highest honor – the Order of Mapungubwe – for her pioneering research in the prevention of mother-to-child transmission (PMTCT).
As a recognized leader in her field, in 2017, Gray was selected as one of Time magazine's 100 Most Influential People in the World, joining a handful of Africans made that list.
Gray agrees that women over the age of 50 are at their most productive.
"In medical science and health research, the majority of scientists start to peak and are attaining mastery of their subject as they enter their fifties," Gray tells FORBES AFRICA. "This is the time they are the most productive and are able to pivot all their research to make an impact. Slowing down would be treacherous in their endeavors to develop their full potential. I see women in their fifties making the most impact in their careers."
Chileshe Kapwepwe 64| Secretary General, Common Market for Eastern and Southern Africa (COMESA)| Zambia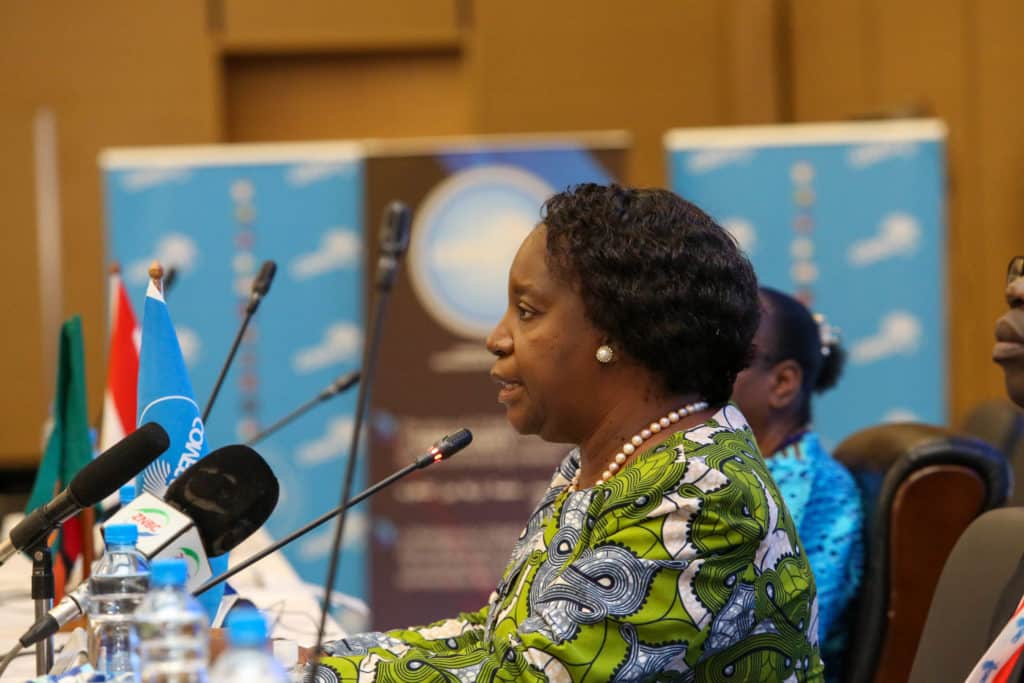 Chileshe Kapwepwe is a chartered accountant, with expertise in financial management, public policy and governance. She has a professional history in local and international organizations, in public and private sectors. In the past, she has served as the Executive Director for the International Monetary Fund (IMF)
Africa Group One Constituency, the Managing Director of the Zambia National Airports Corporation, and the Deputy Minister of Finance and National Planning in the cabinet of Zambia. She was also the contracts manager of Société Générale de Surveillance, based in Geneva, Switzerland.
In 2018, she became the first woman to be the Secretary General of the Common Market for Eastern and Southern Africa (COMESA). Prior to this, she was the Chairperson of the Zambia Revenue Authority, the first woman to serve on the board. She has also served on the boards of the Bank of Zambia, BP Zambia Plc, and the Zambia Privatization Trust Fund.
"We have women who can do the jobs and I think choosing people to do a job should not be based on their gender, but their capabilities. Sometimes I get interviewed more about me being a woman than the fact that I am the COMESA Secretary General, which wouldn't be an issue if I were a man. It shouldn't be a focus anymore and I'm hoping that in the future it won't be a big deal anymore. So basically, I'd say
women must demand for a seat at the table but ensure they are properly equipped when the opportunity arises," Kapwepwe said in a 2018 article by Forbes.
Nokugcina Elsie Mhlophe 64| Storyteller, Writer, Playwright, Director| South Africa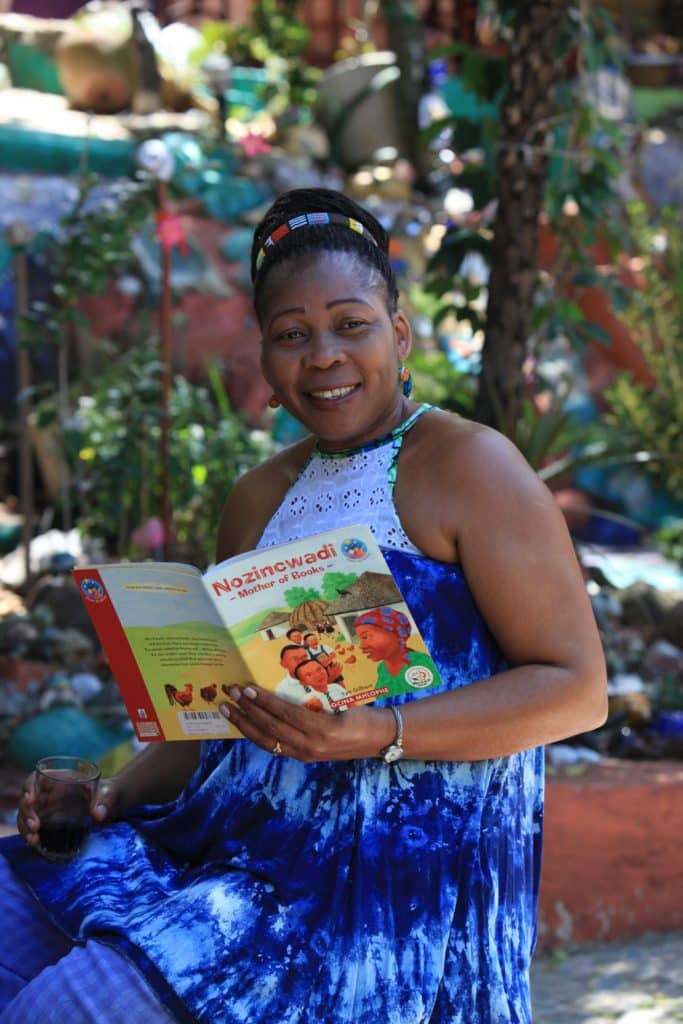 Also known as Gcina Mhlophe, she is an actress, storyteller, poet, playwright, author, director and anti-apartheid activist. She began as a domestic worker, going on to be a newsreader, then a writer and a storyteller. Her performance of folklore, history, song, and current events have meant she has traveled to theaters around the world, and schools throughout South Africa, with her work translated into multiple languages.
She has received three honorary doctorates, many accolades – including being on the 2016 BBC's 100 Women – and worked in film, stage, and appeared in documentaries. She has even produced and performed on a CD for children with Ladysmith Black Mambazo. Established in 2002 in collaboration with the Market Theatre and READ (a national literacy organization) Zanendaba, which means 'bring me a story', is an initiative designed to develop young storytelling talent. Mhlophe serves as the patron of ASSITEJ South Africa, the International Association for Theatre for Children and Young People.
The Gcinamasiko Arts and Heritage Trust (GAHT) is another initiative by Mhlophe, intent on enhancing the culture of reading, providing writing and storytelling opportunities, and promoting African writers, as well as the heritage of storytelling, through its edutainment program. It conducts workshops and performances at schools, an annual Nozincwadi Festival and Readathon, as well as a mentoring program and public debates in under-resourced areas.
Wendy Appelbaum 62| Entrepreneur, Founder, DeMorgenzon Wine Estate | South Africa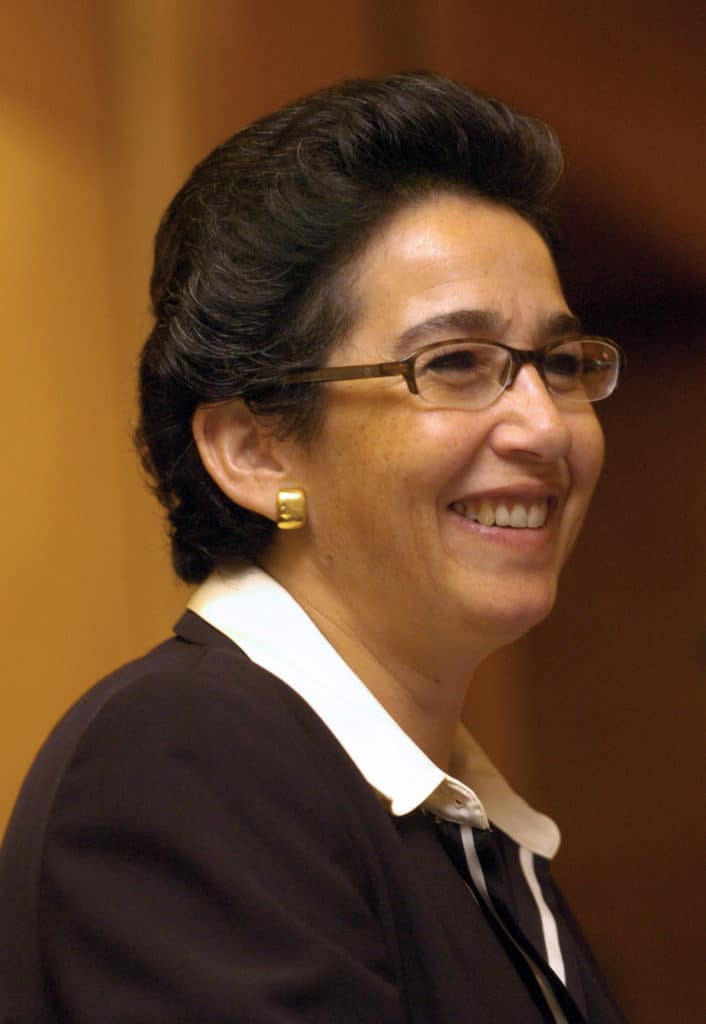 Wendy Appelbaum was born to Donald and Peggy Gordon. Her father founded Liberty Life Association of Africa in 1957. After studying psychology at the University of the Witwatersrand, she began working at the Liberty Group. She became the director of Liberty Investors. In 1994, with 10 other women, Appelbaum became a part of WIPHOLD, designed to economically empower black women. As the Deputy-Chairperson, she was the first woman to control a company to list on the Johannesburg Stock Exchange.
She bought a 224-acre wine farm in Stellenbosch in 2003, called DeMorgenzon Wine Estate.
She holds various directorships, trusteeships and is a member of local and international organizations, including the Wits Donald Gordon Medical Centre (Pty) Ltd, The Donald Gordon Foundation, the World Wide Fund for Nature South Africa (WWF-SA). She is a Director of Sphere Holdings (Pty) Ltd, a black empowerment company focused on the financial services and mining sectors. Appelbaum is a member of Harvard University's Women's Leadership Board and Harvard's Global Advisory Council, and a member of the International Women's Forum and board member of Synergos Africa.
The Wendy Appelbaum Foundation initiates, selects, and drives programs addressing the health and education concerns of South African women. She is a member of the donor advisory committee of Women Moving Millions, which inspires gifts of one million dollars and above towards women's funds.
Lady Justice Joyce Aluoch 75| Former Judge of the High Court of Kenya and Presiding Judge of the International Criminal Court (ICC) at The Hague| Kenya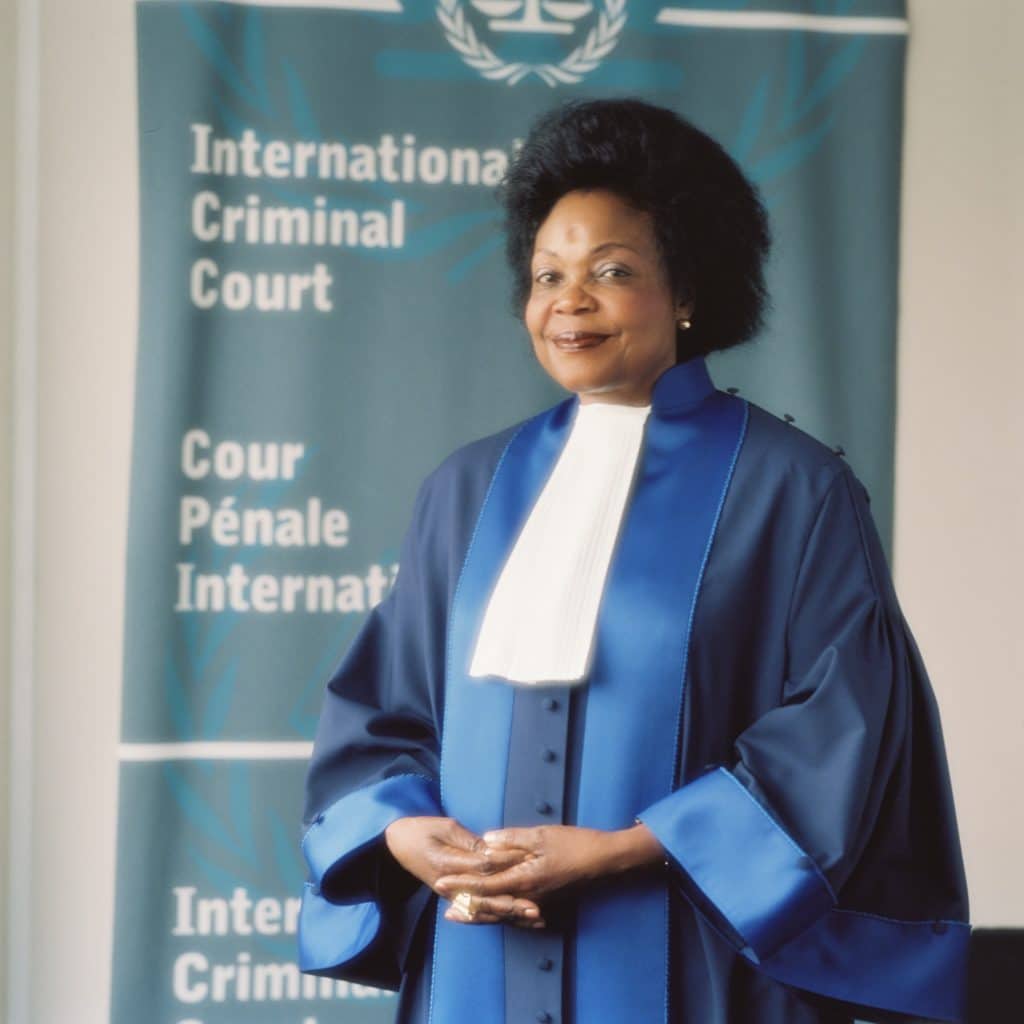 A trailblazer in many respects, the esteemed Lady Justice Joyce Aluoch carries her title with grace. After a long judicial career that spanned over four decades, she has now taken on a new set of challenges including a career in high-level mediation running in parallel with an assignment to reform the judiciary of South Sudan; Africa's youngest nation.
"I remember that I wasn't terribly convinced [to take on this role]…I had never been to Juba. I had never been to South Sudan. I knew it was going to be challenging. This is a country that has been in conflict for a long time and this is a government in transition," she explains.
For much of her career, the Lady Justice has been presiding over some of the continent's most definitive legal decisions, particularly during her nine-year term as a judge on the bench at the International
Criminal Court (ICC) at The Hague. In order to serve one of the highest benches in the world, candidates must be nominated by their governments. For the Lady Justice, her appointment was a matter of fate.
"As if fate would have it, the candidate who had been nominated [for the role]…his name had been sent to The Hague and also to New York and nominations had been closed. Come September of the same year, nominations were open [again] because Asia Pacific had not sent names. It was during that brief opening that things happened. The original candidate [from Kenya] whose name had been sent was withdrawn and my name was substituted."
As a presiding judge at the ICC, the Lady Justice was assigned to cases related to war crimes in Darfur, the post-election civil war in the Ivory Coast, and the case of Saif al-Islam Gaddafi; son of the late Muammar al Gaddafi of Libya. Off the bench, the Lady Justice has served on a number of pivotal committees including an appointment as the First Chairperson of the Committee of African Union Experts on the Rights and Welfare of the Child as well as being the Vice-Chairperson of the United Nations Committee on the Rights of the Child from 2003 to 2009.
Now in her seventh decade, the work continues for the esteemed Lady Justice. A life-long love of learning and curiosity keeps her going, she admits. It has also supported the longevity of her career in the Law and allowed to serve on a diversity of cases and assignments.
"By the time I retired from The Hague, I had served as magistrate and judge for a total of 44 years. Some opportunities will knock on your door but not all opportunities. Most opportunities you have to look out for," she advises.
Thuli Madonsela 60| Advocate and Professor of Law| South Africa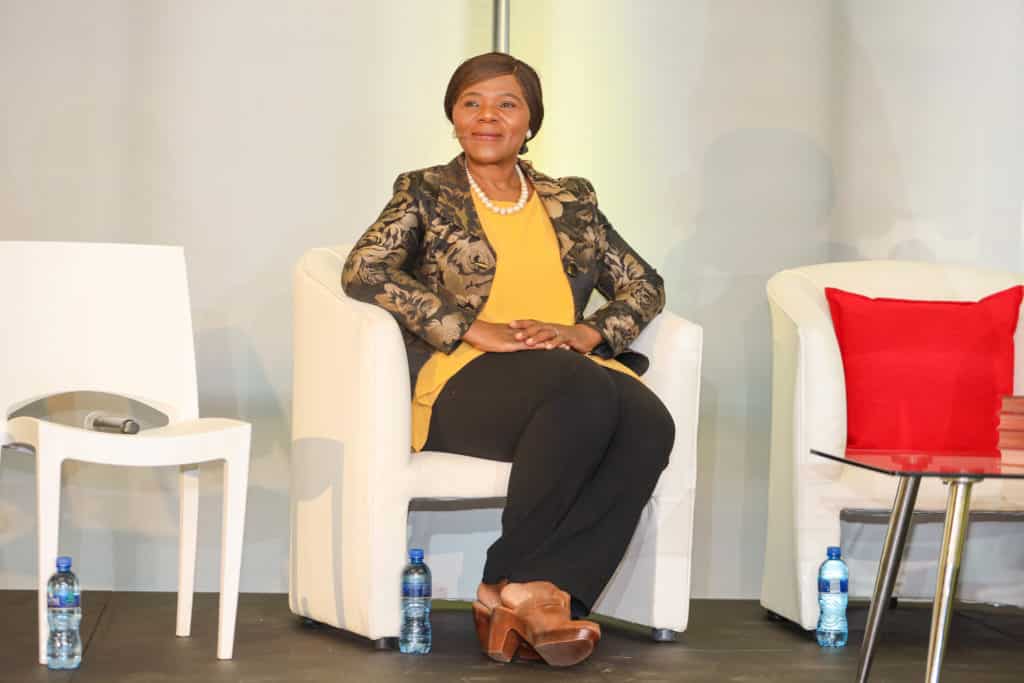 Thulisile Madonsela worked in the public and private sector from the 1980s, as well as trade unions. She was one of the people who drafted the final constitution of South Africa in 1966. She served as a full-time member of the South African Law Reform Commission from 2007, before becoming the Public Protector in 2009 until 2016. She is an advocate and professor of law, holding a chair in social justice at Stellenbosch University since 2018. Besides having two Doctor Of Laws degrees, she has honorary doctorates from two South African universities, and has received many awards, the latest being in 2018, the Order of Merit of the Federal Republic of Germany.
During apartheid, she was a part of the African National Congress (ANC) and the United Democratic Front (UDF). In 1994, she declined the proposed position of ANC MP in the first post-apartheid parliament. Until 2007, Madonsela was a member of the Pretoria branch of the ANC.
As Public Protector, she investigated Nkandla, the former President Zuma's private homestead, finding in her final report that he had benefited unduly from the R246 million the state had spent on the upgrades. Her final report State of Capture was released as her term was ending – an investigation which alleged improper and unethical conduct by state functionaries and the former President, relating to alleged improper relationships with the Gupta family in the removal and appointment of Ministers and Directors of state-owned enterprises, subsequently benefiting the Gupta's family's business.
Louisa Mojela 60+︱Co-Founder, WIPHOLD︱ South Africa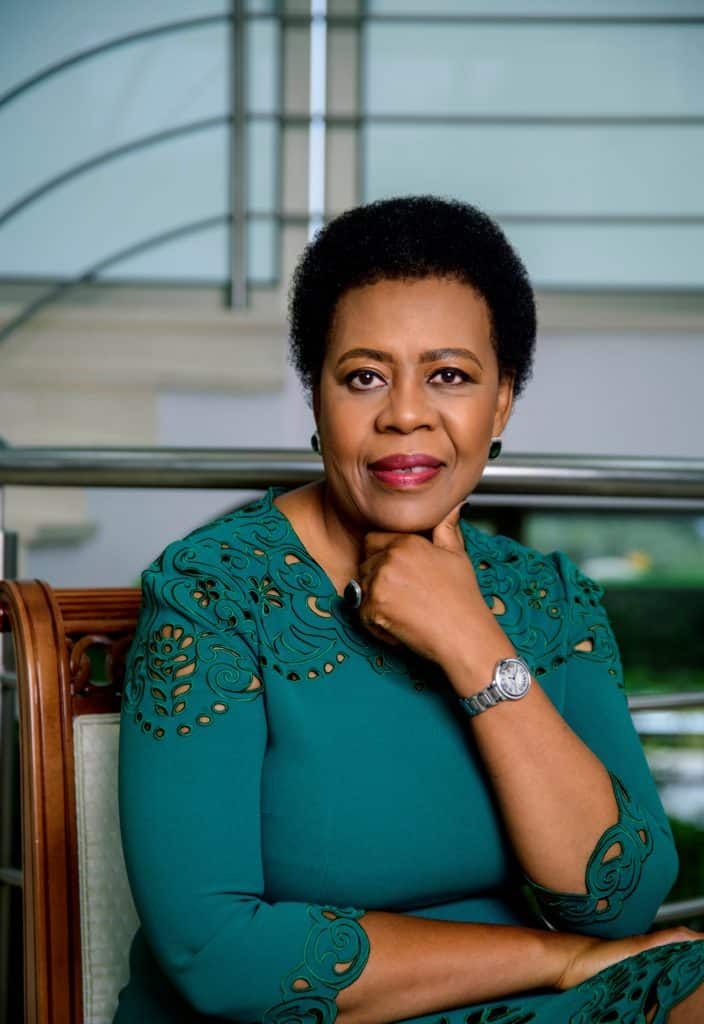 The founder and Group Chief Executive of WIPHOLD is one of South Africa's stalwarts in business.
Mojela has also been the Chairperson of a diversified board of predominantly women for Bophelo Bioscience and Wellness, a cannabis company in Lesotho that was listed on NASDAQ in March last year.
Although due to an unfortunate turn of events, the company had to be liquidated, Mojela says they will be resuscitating the company in another form, and that all is not lost.
"As they say, entrepreneurship is not for the faint-hearted."
Mojela says the war in Ukraine has been an eye-opener and on the aspect of Africa's food insecurity, we need to be able to use the continent's vast and arable lands. The most critical part of any investment is capital, she says. WIPHOLD has been able to build a storage facility of 15,000 tons for maize in Centane in the Eastern Cape – the first commercially run silo of its kind built in the area. Another one of
WIPHOLD's commissions is a cement plant, which has turned out to be one of the best performing investments in their portfolio.
Mojela strongly believes that it is the older generation's responsibility to make sure they assist and empower the younger generation to achieve self-actualization.
"Those who came before us – what we are today, our success and achievements are because of the sacrifices that they made for us. So we need to make sure that it also trickles down to those who come after us," Mojela says.
Nonkululeko Gobodo 62| Co-Founder, SNG Grant Thornton| South Africa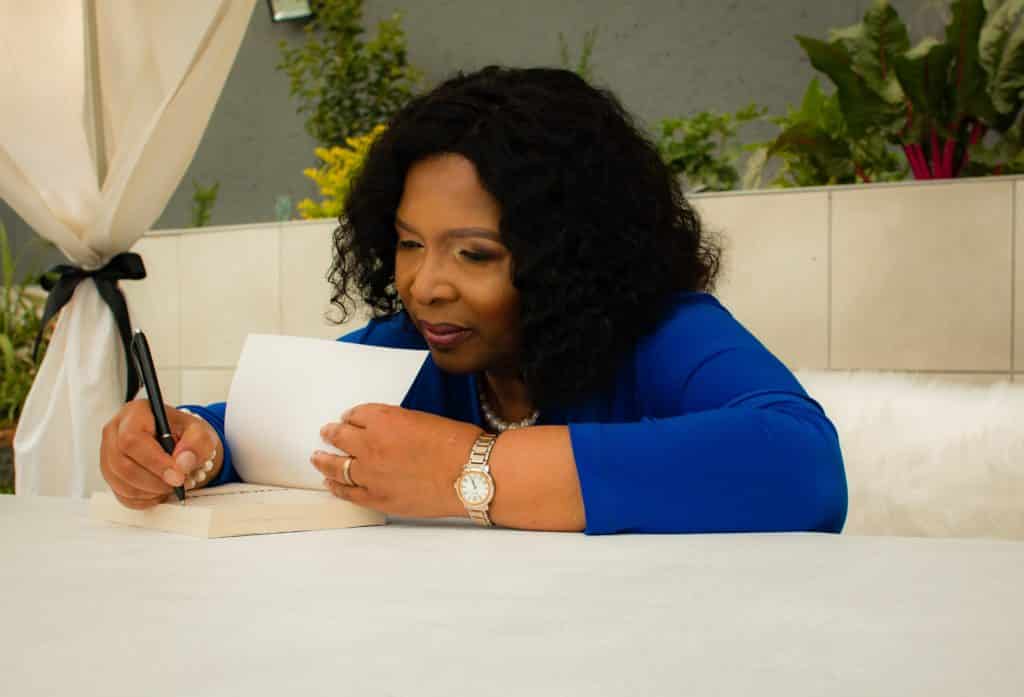 Nonkululeko Gobodo became the first black female chartered accountant in South Africa, in 1987. She started out her career in her father's panel beating shop in Mthatha, Eastern Cape, going on to be trained
in bookkeeping. After going back to school, and then studying chartered accountancy with a young child, she eventually helped build one of the country's biggest accounting firms, Sizwe Ntsaluba Gobodo, now SNG Grant Thornton.
Gobodo's autobiography, Awakened… To My True Self, she says, is full of the ups and downs of someone in business, with themes of gender and race inequality. In it, she also decided to be open about mental health issues, childhood trauma, and recovery – and it has been received well, to her surprise.
"I'm just so happy that I had the courage to tell that story, honestly. So that I can help others heal, especially women – women are carrying a burden, especially black women," Gobodo says to FORBES AFRICA.
Gobodo credits her success to her willingness to partner with other people and resolve conflict. What saved her was being raised by strong parents who prepared her for apartheid South Africa, telling her she shouldn't allow anyone to tell her what she could do. She is also the founder of AWAKENED, a movement that addresses the scourge of racism and prejudice against women.
"The motto that has really driven my life is that I can do anything that I set my mind to. And never allow fear to stop your dreams."
Catherine Wijnberg 64| Founder, Fetola| South Africa-Zambia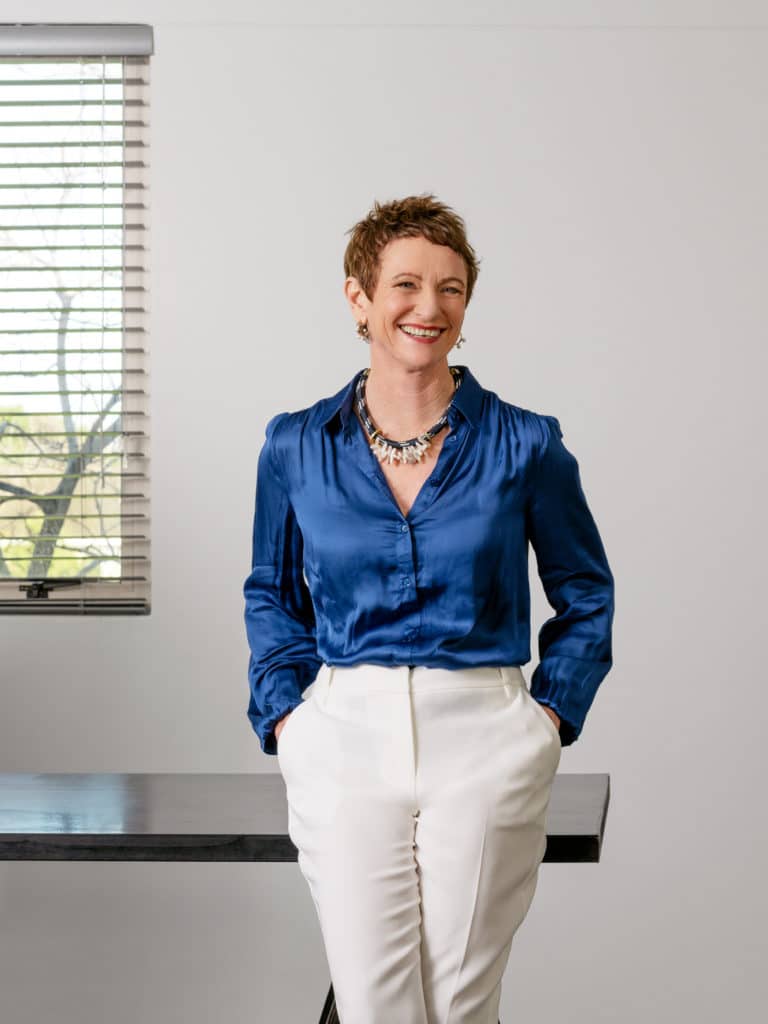 Catherine Wijnberg's first job was as an agricultural economist to the Zambian Farmers Bureau, which opened her eyes to understanding decision-making in the context of country leadership. She created businesses in farming, transportation, import-export and tourism, and moved to South Africa in 1987.
She founded Fetola in 2006, an organization focused on entrepreneurial support programs. It was one of the first female-led business accelerator programs in South Africa, pioneering online entrepreneurial training, data tracking and reporting tools. Fetola has four accelerator programs, which place an emphasis on women, young people and rural entrepreneurs. Since 2006, it has supported over 1063 SMEs. From 2015 until 2022, the results have been a 30.2% annual growth of SME turnover, a 20.9% annual growth in SME job creation, a national footprint in rural, township and peri-urban spaces, with 59.9% of business supported youth-led, and 52.5% are female-led.
Fetola has partnered with organizations such as J.P. Morgan, the Embassy of Finland and Nedbank, First National Bank, Old Mutual, SAB Foundation, and the European Union to run business accelerator programs of many kinds. Wijnberg has won many awards as a result of her work, the latest being the Startup Ecosystem Builder of The Year, by Africa Startup Ecosystem Builders (ASEB) Awards in 2022.
"One woman can make a difference and empower others to do so," Wijnberg says to FORBES AFRICA.
She adds that being a fearless leader isn't about being without fear, but taking bold steps to overcome it. Her next big dream is the 'Build A Billion Better Lives' campaign, a partnership to create a ripple effect across Africa, unlocking potential as it goes. She writes regularly on small business development, sustainability and circularity. She is also a licensed paragliding pilot and Chairperson of the Paragliding Club, a private pilot, a carriage driving champion, and a Comrades Marathon runner.
Dr Jennifer Riria 50+| Veteran Women's Rights Campaigner, Founder and CEO, Echo Network Africa| Kenya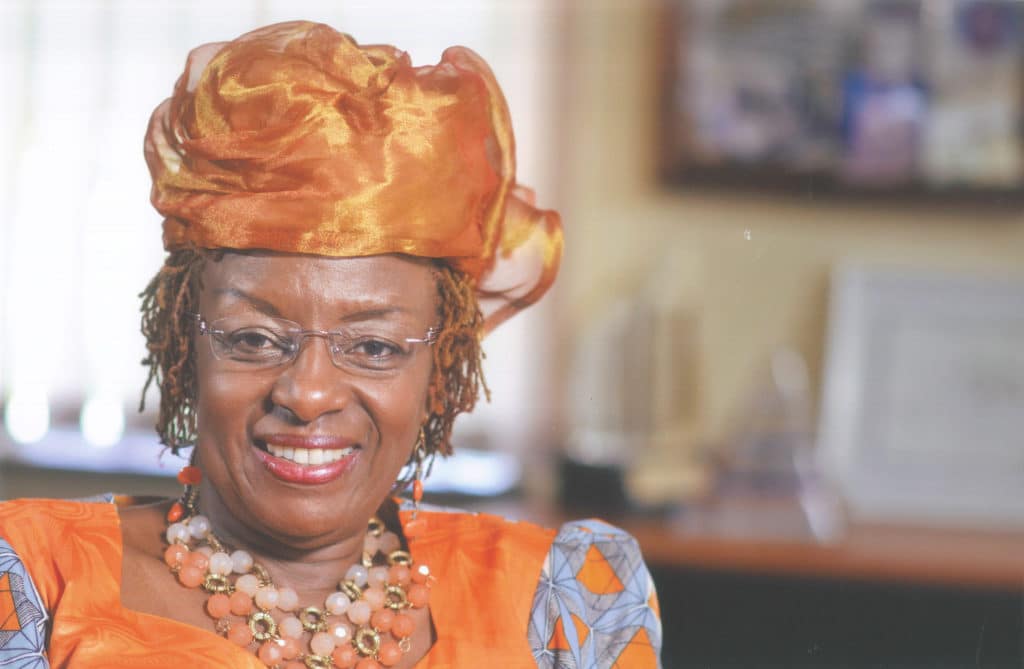 There are few women in Kenya that can claim a career like what Dr Jennifer Riria has had. A tireless campaigner for the empowerment of women in the country for close to three decades now, her work touches several spheres including micro-finance, development and, most recently, politics. Her beginnings were fairly humble, she recalls.
"I am a village girl. My parents were peasants and I was the fourth of ten children born and a girl at that… my father wasn't excited about it. I grew up knowing that and it wasn't easy for me. I came to learn later that girls weren't really valued and I grew with that behind me. I came in unwanted."
Where the pain of silent rejection from one's own family might destroy the will of many, it was the impetus that Riria needed to chart her own path. Despite the poverty of her home and often being withheld from school due to a lack of school fees, she came in top in national examinations and was able to gain admittance to one of the most competitive high schools in the country. She then went on to Tanzania for her first degree. Later, she studied for a Masters in the United Kingdom.
"It was education that I got and grace from God that has brought me this far. I knew education was very important and so I decided to investigate the link between education and development for women. I wanted to see if you educate a woman… what happens to her," she explains.
This nexus led to a number of academic publications and paved the way for her work at the Kenya Women Finance Trust (KWFT). When she joined in 1991, the institution was near collapse.
"All the donors moved out. All these women were contributing their time, they were voluntary and there really wasn't proper leadership. I was requested to come in from the UN," she explains.
Adapting lessons from the international microfinance institutions and partners such as World Women Banking, Riria reformed the struggling organization into a complex multi-faceted holding company known as the Kenya Women Holding Limited. It rebranded to Echo Network Africa in 2018.
Today, Riria sits at the helm of a sprawling social enterprise empire. In addition to overseeing the work at Echo Network Africa, she actively worked on supporting women in provincial Kenya entering the complex, often punitive, world of politics. All this, she remarks, harks back to her passion to uplift members of her gender given her early struggles.
"Women of purpose must get together. Women of purpose must support those who are trying to push… they must identify each other and help each other."
Judy Dlamini 63| Founder and Chairperson, Mbekani Group| South Africa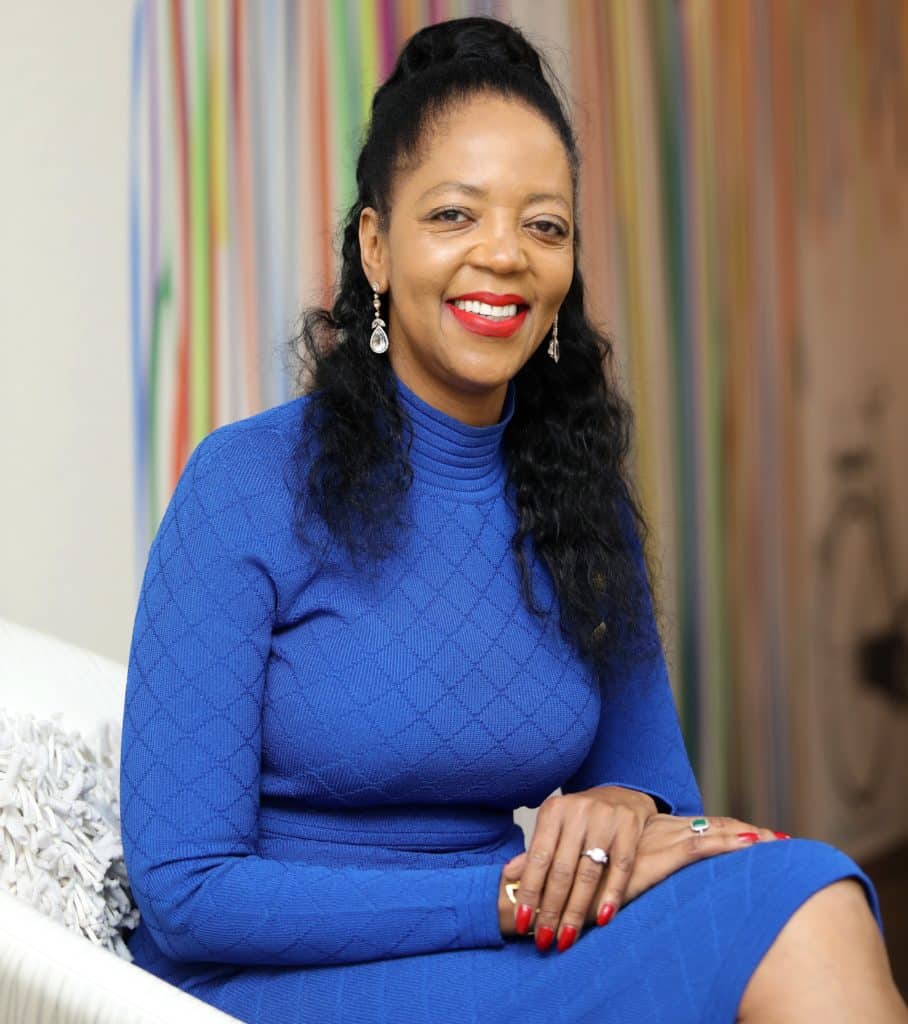 Nobuhle Judith Dlamini is a businesswoman, author and the first black woman Chancellor of the University of the Witwatersrand, appointed in 2018. Dlamini qualified as a medical doctor in 1985, going on to do her Diploma in Occupational Health and working in the field for 13 years.
She continued to acquire qualifications; an MBA from the University of the Witwatersrand, a Doctor of Business Leadership from the University of South Africa (UNISA) in 2014, and an Innovation and Entrepreneurship Certificate from Stanford University in 2018.
She held various board positions such as Chairperson of major pharmaceutical group Aspen Pharmacare, Anglo American plc, Discovery Holdings and Woolworths Holdings. She is the Founder and Chairperson of the Mbekani Group, established in 1996 as an occupational health consulting company. The company now invests in multiple sectors; health, pharmaceuticals, property and management, a luxury fashion retail store, and tourism. Mbekani Group employs approximately 150 people, majority of which are women.
"Make the world better than you found it, using what you know and what you have, wherever you are. Do it with integrity always," Dlamini says to FORBES AFRICA.
"I always say, especially to women of whatever age, as long as you have the gift of life, you can still reinvent yourself. Giving up on yourself and/or on your dreams is not an option," she adds.
In 2020, she was one of Africa's 50 Most Powerful Women as per FORBES AFRICA, and in 2022, she is one of the 50 over 50 leading the way throughout Europe, the Middle East and Africa. She is a non-Executive Director of the SA SME Fund, an initiative with the government and the private sector to create
employment and develop an inclusive economy. She is also a Founder and Trustee of Mkhiwa Trust, a family vehicle for social responsibility initiatives.
Magda Wierzycka 54| Founder and Executive Chairperson, Sygnia| South Africa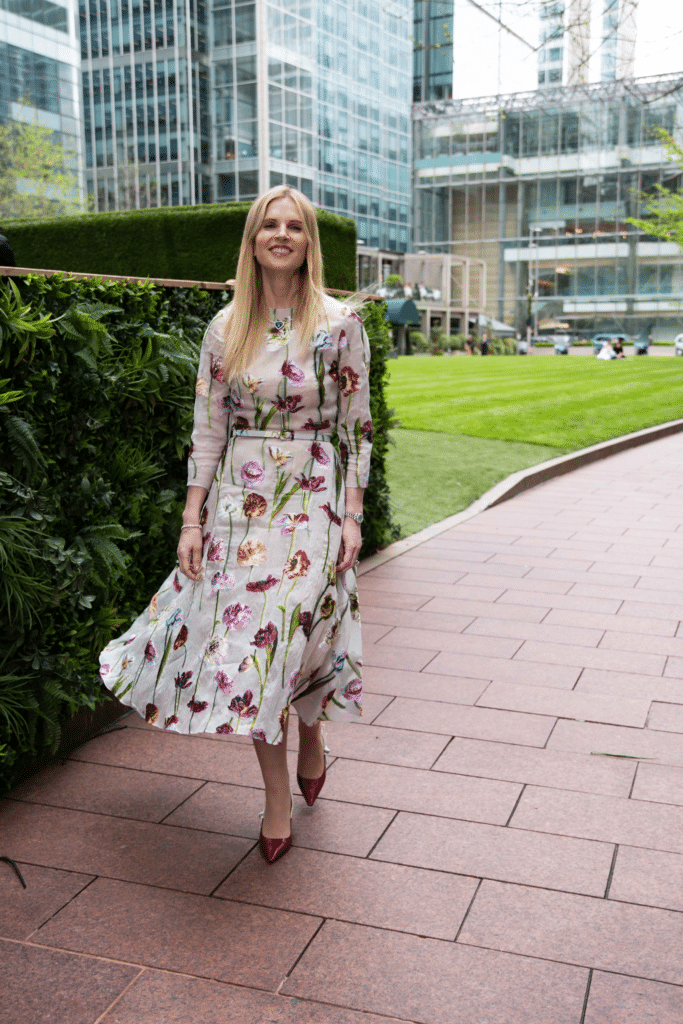 The story of Magda Wierzycka as an African entrepreneur began when she was 13 and arrived in South Africa, after spending a year in a refugee camp in Austria.
Before taking over as founder and Executive Chairperson of Johannesburg Stock Exchange-listed asset management company, Sygnia, with a market capitalization of R2.78 billion ($162 million), her career began in in 1993 in product development and investments actuary.
In 2003, after selling IQvest to the African Harvest group, she was appointed to the position of CEO of African Harvest. After negotiating the sale of African Harvest Fund Managers to Cadiz Financial Services in 2006, she led the management buy-out of the remainder of the African Harvest group, which resulted in the formation of Sygnia
"It does not matter what background you come from. If you do not have to rely on others to take care of you, you are unstoppable," Wierzycka said in a 2020 interview with FORBES WOMAN AFRICA.
Also known to South Africa for her fight against corruption, Wierzycka added in her interview that corruption has a great impact on the "average South African's" life.
"…and the fact that it has robbed all of us of a prosperous future, it is a fight worth having," she added.
Lydia Nsekera 55| Chair, International Olympic Committee for Gender Equality, Diversity, and Inclusion| Burundi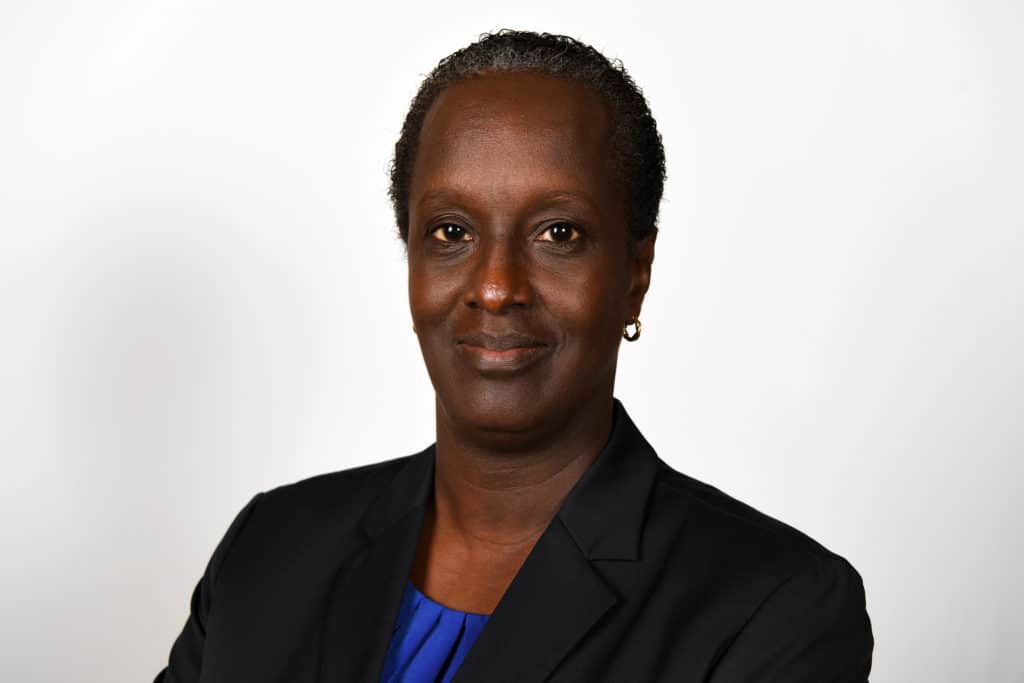 It's no secret, male sportsmen are given a lot more attention than their female counterparts.
According to a 2021 survey by the Economic Community of West African States, there are few organized sports activities for girls in countries like Lesotho, Malawi, and several others.
However, in the past decade or so, there has been change, slowly but surely, and this is thanks to women like Lydia Nsekera, Chair of the International Olympic Committee (IOC)'s Commission on Gender Equality, Diversity and Inclusion who continues to advocate for change in the sports sector.
Having been a member for the IOC since 2009, in 2020, Nsekera told FORBES AFRICA that the biggest challenge that she had ever faced was to lead the Burundi Football Federation.
"Embarking on an extremely difficult election to lead the Burundi Football Federation in 2004 with an all-male electorate is the biggest challenge I have faced," Nsekera said. "It was a real fight. [Yet] with my team, we put together an electoral strategy that surprised my competitors and led us to victory."
In November 2022, at the eighth International Working Group (IWG) World Conference on Women and Sport, Nsekera spoke about the gender gap in sports: "We need to work holistically – together – if we want to bring about the necessary change in sport to ensure the inclusion of women in all their diversity…We know that we are stronger together."
Ibukun Awosika 61 | Founder and Chief Executive Officer, The Chair Centre Group | Nigeria
One of Nigeria's leading businesswomen and entrepreneurs, Ibukun Awosika was appointed as a member of Binance Global Advisory Board in September 2022. She was recently the Chairman of the board of directors for First Bank Nigeria, as well as the founder and Chief Executive Officer of The Chair Centre Group. Awosika is the first Nigerian recipient of the International Women Entrepreneurial Challenge (IWEC) Award as a nominee of the US Department of State in 2008. She is a member of the Nigerian Economic Summit Group (NESG) and also sits on the International Advisory Board of IESE Business School, Barcelona-Spain. Ibukun is passionate about empowering the next generation of entrepreneurs in Nigeria to create jobs and tackle youth unemployment.
"I always say visionary leadership requires you to see beyond the immediate. Your ability to understand that whenever our rights conflict with the greater good for society, that means something is wrong, is what will help us to continue building the future we want for Africa," says Awosika to FORBES AFRICA.
Flora Mutahi 50+|Founder and CEO, Melvin Marsh International| Kenya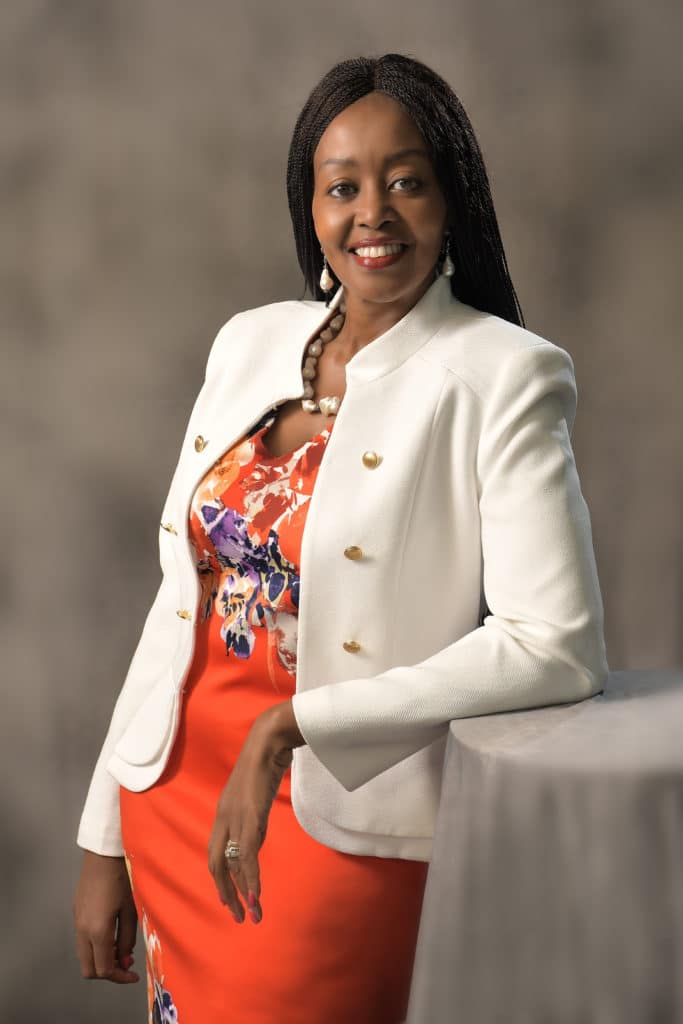 Kenya's undisputed 'Queen of Tea', Flora Mutahi, entered the world of entrepreneurship almost by accident. The Founder and CEO of Melvin Marsh International, which is today a market leader of flavored teas in East Africa, found her passion for business while she was pursuing an accounting qualification in Nairobi in the early 1990s. She says it was one of her mentors that pointed her in the right direction.
"When I went to college I remember being asked: 'What is your career?'. I didn't know. At the time, I didn't know there was anything called entrepreneurship! I started doing my accounting exams and that was when I met the Deans of one of the largest accounting colleges in Kenya and he told me that, 'I've watched you and you are not invested in this [course]. What do you want to do?' It was the first time somebody had really made me think about it."
This was Mutahi's pivot point. She immediately quit her job of nine months at a local audit firm and she began to focus on becoming a woman in business. Another mentor, also in commerce, gave her some advice.
"My boss [at the audit firm] told me: 'Build a legacy! Start a business where you can develop a legacy as opposed to just trading.' She advised me to build a solid business with structures," recalls Mutahi.
Making the announcement of her new trajectory and requesting some investment for a new venture was met with apprehension by her parents. They had other plans for their daughter. Eventually, Mutahi's mother agreed to become her first investor and business partner. Far from the world of tea, the mother and daughter duo entered the market with an unlikely but innovative product: free-flowing salt.
A first for the market at the time, it allowed them to stock at supermarkets and supply the hospitality industry with relative ease. Their next challenge came shortly with an advance into tea amidst tough competition from multinational corporations. However, perseverance and out-of-the-box thinking on Mutahi's part gave them an advantage.
"I used to drink my tea with ginger. I went to shops and noticed there was no tea with ginger [in the market]. So I thought 'why don't I make tea with ginger?'…I put out two teas; the plain tea and the flavored tea. When I went out to market, I noticed the flavored tea was being picked up, the plain tea was not. From there I was encouraged to do other flavors so I went into masala, vanilla, cinnamon and the rest is history!"
These days, the records speak fondly of Mutahi's flavored tea empire. It has been 27 years since she began her journey into business and, even in a crowded arena, Melvins Teas rank third in the Kenyan market. The company has its own online e-commerce platform; selling their teas directly to their customers via their website. There are plans to expand to West Africa and there is even interest from the British market.
Ellen Johnson Sirleaf 84 | First Female President of Liberia, Nobel Peace Prize Laureate | Liberia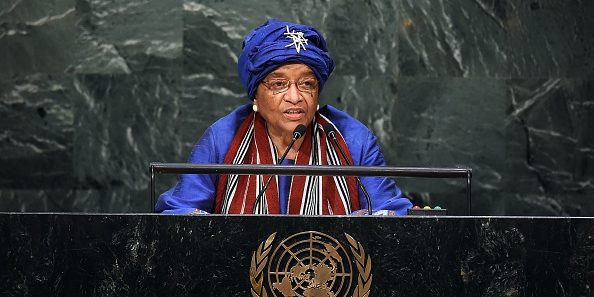 Ellen Johnson Sirleaf made global headlines as Africa's first democratically-elected female head of state of Liberia in 2005, as well as winning the Nobel Prize for Peace in 2011. As Liberia's President, she helped usher in the transformation of the country after its civil war as well as the Ebola Crisis. Sirleaf is the recipient of the Presidential Medal of Freedom, the United States' highest civilian award, and the Grand Croix of the Légion d'Honneur ¾, France's highest public distinction — for her bravery and steadfast commitment to expanding freedom and improving the lives of Africans.
Her two terms as the President of Liberia brought in over $16 billion of foreign direct investment into the country and further attracted $5 million in private funding. She was also responsible for wiping out over $4.6 billion in external debt as well as lifting UN trade sanctions on Liberia. With the country under her direction, she also increased the national budget from $80 million in 2006 to over $672 million in 2012 with a GDP growth of about 7%.
"I am proud of rural women of Liberia being given a voice. In the departing ceremonies at the end of my tenure, women openly claimed their right to participate and provide opinions on social issues, including men in the audience who acknowledge this right," noted Sirleaf in an interview with FORBES AFRICA for the Africa's 50 Most Powerful Women edition in March 2020.
Jennifer Karina 64| Board and Governance Expert, Founder and CEO, Anchor Relationship Network| Kenya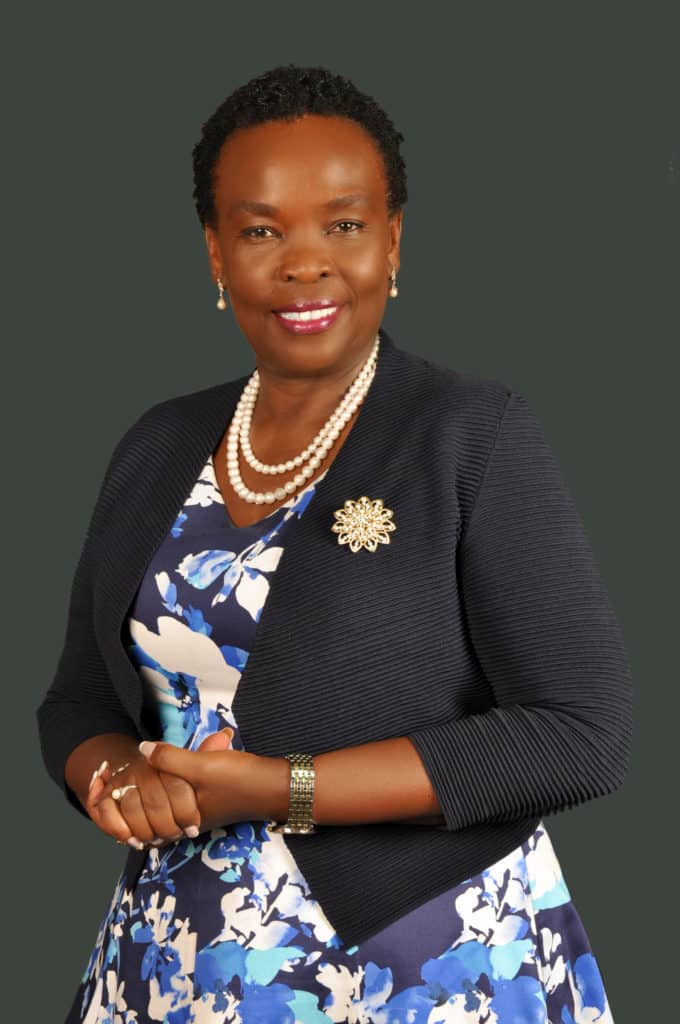 Jennifer Karina, by her own estimation, has lived a full life. A mother and grandmother, she is driven by a passion for people. In fact, it has formed the basis for most of her career to ensure that personal development and relational intelligence have a place in Kenyan boardrooms.
Now 64 years old, Karina has served on the boards of her country's most prominent institutions including the Kenya Reinsurance Corporation, Central Bank of Kenya and the Kenya Girl Guides Association. At the same time, she invested in helping people grow, taking on qualifications in psychology, strategic planning and leadership from some of the world's most recognizable universities. Today, she sits at the helm of Anchor Relationship Network (ARN), a corporate wellness and personal development consultancy based in Nairobi, as Founder and Lead Coach.
In order for her love of people to take root, Karina says that she had to overcome early difficulties.
"My early life was beautiful yet challenging in various aspects. I grew up in a home where my father was a bank manager, my mother was a teacher and so I lived an above average lifestyle. However, we had what you call a dysfunctional family. It was difficult living there… so [my siblings and I] went to boarding school very early. I should have loved the holidays but I didn't."
In order to escape this unhappiness, Karina made a bold decision.
"Those days, many of us were raised to be wives and so I took the option of marriage… I found me a man, got married and when I look back it's a miracle that I am even here because I got married at 19. At 23, I had three children."
Concerned for her future, Karina's father urged her to consider a tertiary education. She conceded and obtained a business degree while raising a young family. However, over time she realized that her true interest was in relationships.
"Based on my own struggles… having come from being wounded as a child, I had so much need for validation, affirmation, appreciation and it wasn't coming my way. So, I was withering away… it took me to go for a counseling session to appreciate what value it added. From there, I realized I wanted it for longer. I began to do a certificate in Counseling as I did that I processed my pain and I became good," she explains.
Taking on this new-found knowledge, Karina began paying it forward. She held an informal Counseling workshop for young couples in her garage, once a month on Saturdays.
"They didn't want to go home. They just would stay on… I knew I needed to do notes for them to go home and wait for next month to come back and I would equip them."
Noticing her talent, a mentor suggested that she obtain more formal credentials. Karina went on to complete a Masters degree and signed on for a PhD. She realized that this new training moved her far beyond the realms of psychological theory; she was now equipped for leadership.
It set her on a long but fulfilling path beginning with decades of voluntary service in her faith community at the Ridgeways Baptist Church, not far from her home. Here she cut her teeth in organizational leadership and board service. Shortly after, she joined the leadership of the Kenya Girl Guides Association which led to further opportunities to serve at board level in the corporate strata.
"Everyone is created for greatness. But the steps you take will take you there or not take you there because of your choices… if you choose growth, you've got to pause and become self-aware," she reflects.
Dr Frannie Léautier 50+| CEO, SouthBridge Investments| Tanzania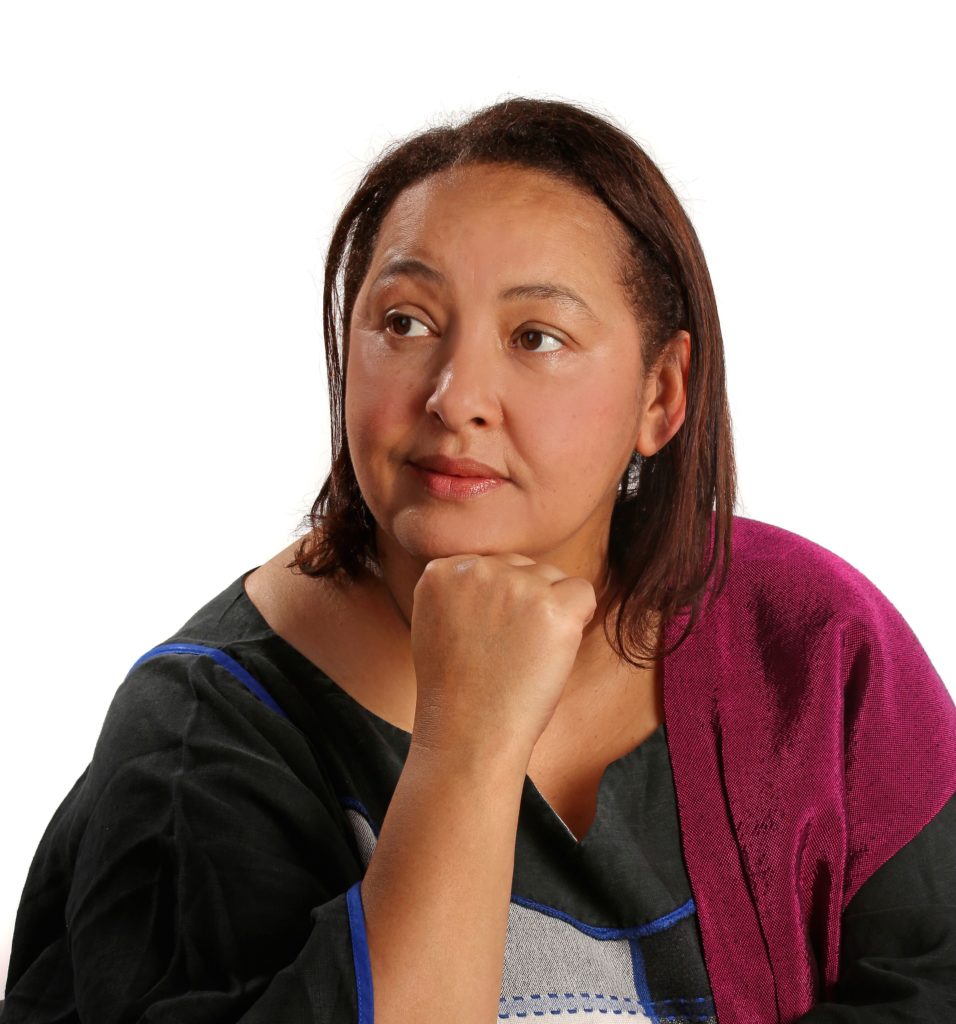 Among her many titles, Dr Frannie Léautier, is hailed as the 'Queen of Development' or Nkosuohemaa. This is a traditional title for royalty in the Agona Traditional Area in the Ashanti Region of Ghana where she holds her crown. Léautier, however, calls Tanzania, on the other side of the continent home, making the honour a feat of pan-Africanism.
A passionate campaigner for community development, the title was accorded in honor of her career in the development sector which spanned the World Bank Group, the African Development Bank as well as the African Capacity Building Foundation. Combining her rich expertise in global finance and continental development, Léautier has been leading the pan-African asset management firm, Southbridge Investments SBI) since 2020. SBI was co-founded by former African Development Bank President, Donald Kaberuka, and former Prime Minister of Benin, Lionel Zinsou.
Grace Onyango 98| Veteran Female Politician | Kenya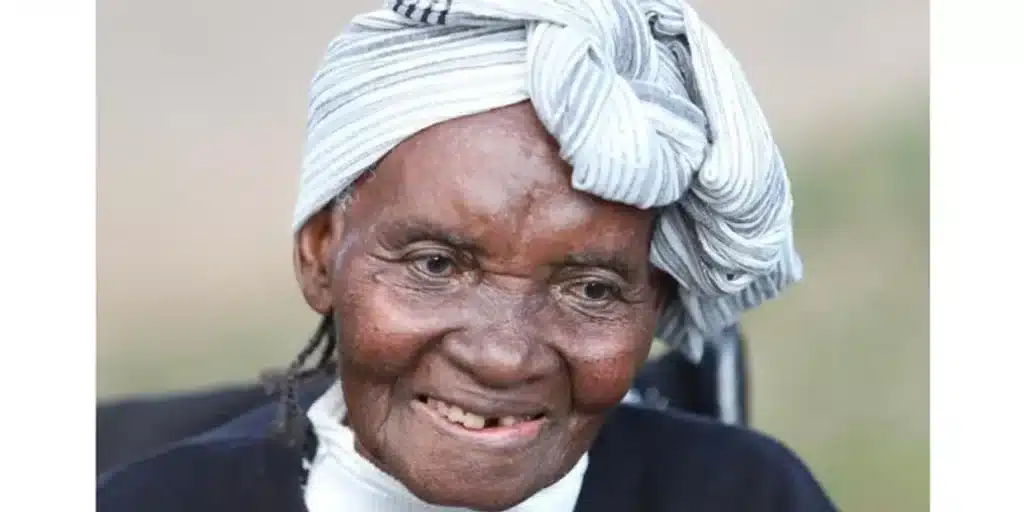 In 1965, Grace Onyango made history. She became the first woman in the post-independent country to run a political campaign and triumph when she won the mayoral election in Kisumu, western Kenya, that same year. Cultural barriers in her community meant that even the notion of a political career was taboo. In her inaugural race, six women ran alongside her. They all dropped out due to intimidation tactics from the male opposition.
In 1969, Onyango became the first female Member of Parliament in independent Kenya and shortly after she took on another pioneering position as the first woman Deputy Speaker in the Kenyan Parliament. She served in this capacity until the end of her career in 1984. However, nothing has yet stopped Onyango from continuing work outside of political office. Now in her late 90s, she is the Founder of the Grace Onyango Foundation for Digital Health in Africa and served on the boards of several community development organizations focused on youth and gender.
Ngozi Okonjo-Iweala 68 | Director-General, World Trade Organization | Nigeria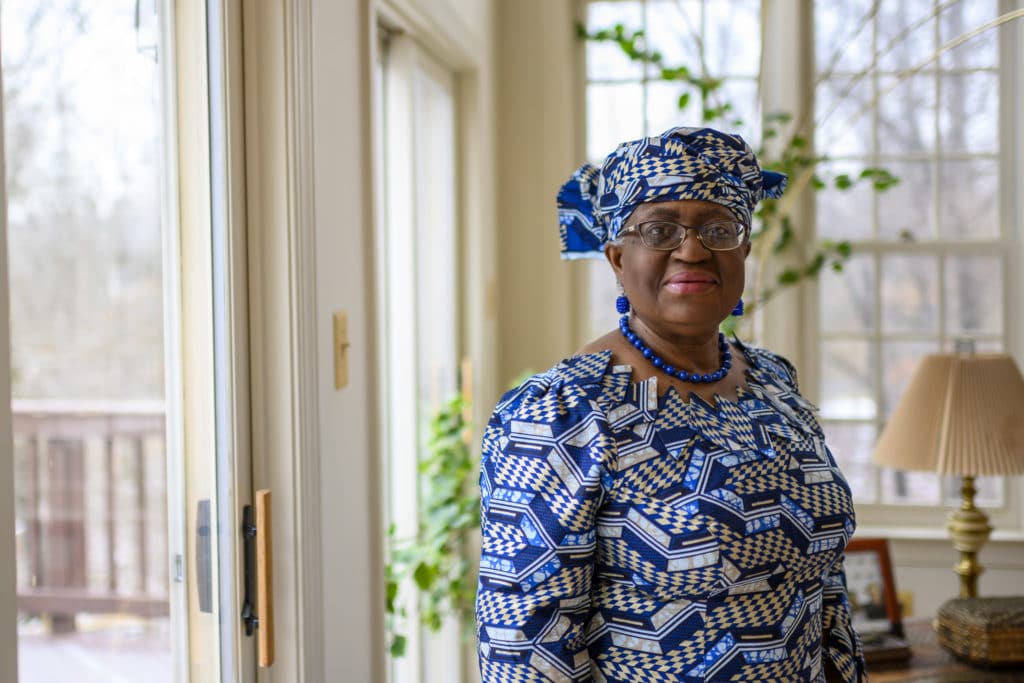 Dr Ngozi Okonjo-Iweala is the globally-renowned finance expert, economist and international development professional with over 30 years of experience working in Asia, Africa, Europe, Latin America and North America. Okonjo-Iweala is the Director-General of the World Trade Organization (WTO), a position she had held since 2021, and the immediate past Chair of the Board of Gavi, the Vaccine Alliance. Okonko-Iweala holds several board positions including sitting on the boards of Standard Chartered PLC and Twitter Inc.
She is the only woman who has served twice as Nigeria's Finance Minister (2003-2006 and 2011-2015) and also as Foreign Minister in 2006. She had a 25-year career at the World Bank as a development economist, rising to the position of Managing Director of Operations. As a development economist and Finance Minister, Dr Okonjo-Iweala steered her country through various reforms ranging from macroeconomic to trade, financial and public housing sector issues. She founded Nigeria's first indigenous opinion-research organization, NOI-Polls, and the Centre for the Study of the Economies of Africa (C-SEA), a development research think-tank based in Abuja, Nigeria. Beyond all of that, she is a non-resident distinguished fellow at the Brookings Institution, and a Commissioner Emeritus and Co-Chair of Global Commission on the Economy and Climate.
"What drives me every day in what I do is having a passion for the work I am doing and the impact that work is having on the lives of Africans. If I do not wake up every day eager to go to work about 70% of the time then I am not in the right place or doing the right thing," said Okonjo-Iweala to FORBES AFRICA, in an interview for the December 2019-January 2020 issue when she was adjudged African of the Year.
Zipporah Kittony 80| Former Chairperson, Maendeleo ya Wanawake and Veteran Politician| Kenya
In many respects, Zipporah Kittony can be considered among the matriarchs of the women's rights movement in Kenya. Her career in public service has seen her at the helm of Maendeleo ya wanawake (Development for Women in Swahili), a colonial-era organization dedicated to the advancement of women across the country. During her 11-year term, she ensured that women, across the social strata, entered into leadership in public and private offices. She was one of the organization's longest-serving Chairs.
Now a retired Senator, Kittony has made her legacy in advocating for women and youth. She continues to speak publicly on issues relating to gender in Kenya.
Dr Agnes Kalibata 50+| President, Alliance for a Green Revolution in Africa (AGRA), Policymaker and Agricultural Scientist | Rwanda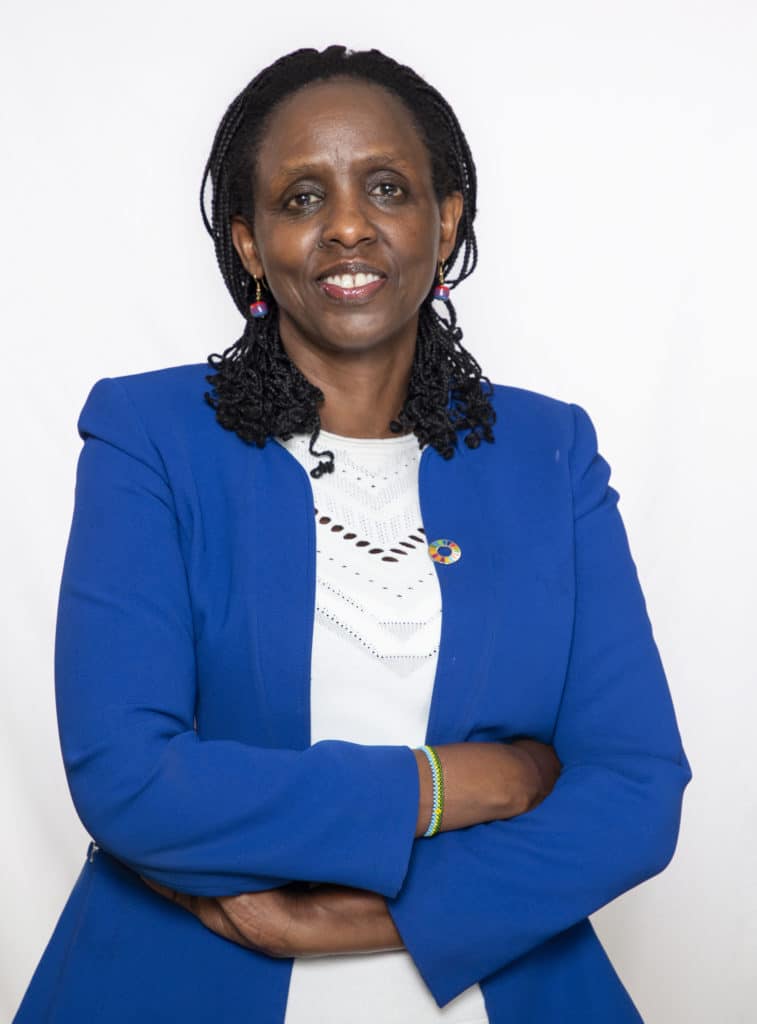 From a country known globally for its efforts in advancing gender equality and women's empowerment, particularly in political participation, is this high-level agricultural scientist, policy-maker, and thought leader.
Dr Agnes Kalibata has served as President of the Alliance for a Green Revolution in Africa (AGRA) since 2014 on a mission to guarantee a food-secure and prosperous Africa.
"With more than 37.5 million people across the Horn of Africa alone on the verge of selling their possessions to be able to afford basic nourishment," Kalibata wrote in a 2022 opinion piece on CNBC Africa, "the proper functioning of food systems to harvest, process and distribute food is presently a matter of life or famine."
Kalibata has dedicated her career to food security on the African continent as has served on multiple boards and positions like Special Envoy of the UN Secretary-General for the 2021 Food Systems Summit from 2019 till 2021. She was also Rwanda's Minister of Agriculture and Animal Resources from 2008 to 2014, when during her tenure she built a plan of action to generate food security in her country.
Last year, she received the World Farmers Organization award for her leadership in mobilizing farmers' contributions to the Food Systems Summit. She has also been honored by Prince Albert II of Monaco "for leading efforts towards Africa's food security and prosperity through inclusive and sustainable agricultural growth to secure livelihoods of millions of smallholder farmer since 2014".
Dr Victoria Kisyombe 50+| Founder and CEO, Selfina | Tanzania
A Tanzanian trailblazer in micro-finance, Dr Victoria Kisyombe, is globally recognized for her work toward improving the livelihoods of her fellow citizens. Her company, Selfina, provides micro-leasing
facilities to widows and young girls, a solution she innovated to support women entering formal lending markets without collateral. To date, Selfina has provided 27,500 leases to women, impacted more than 250,000 people, and created 150,000 jobs.
Through Selfine, Kisyombe is directly contributing to the Tanzania economy, making women productive economic agents by increasing their access to finance and opportunity to build sustainable and dignified livelihoods. Her work has been recognized by the World Bank, the International Alliance for Women, as well as the Vital Voices Global Partnership.
Chief Justice Martha Koome 63| 15th Chief Justice of the Republic of Kenya, President of the Supreme Court of Kenya | Kenya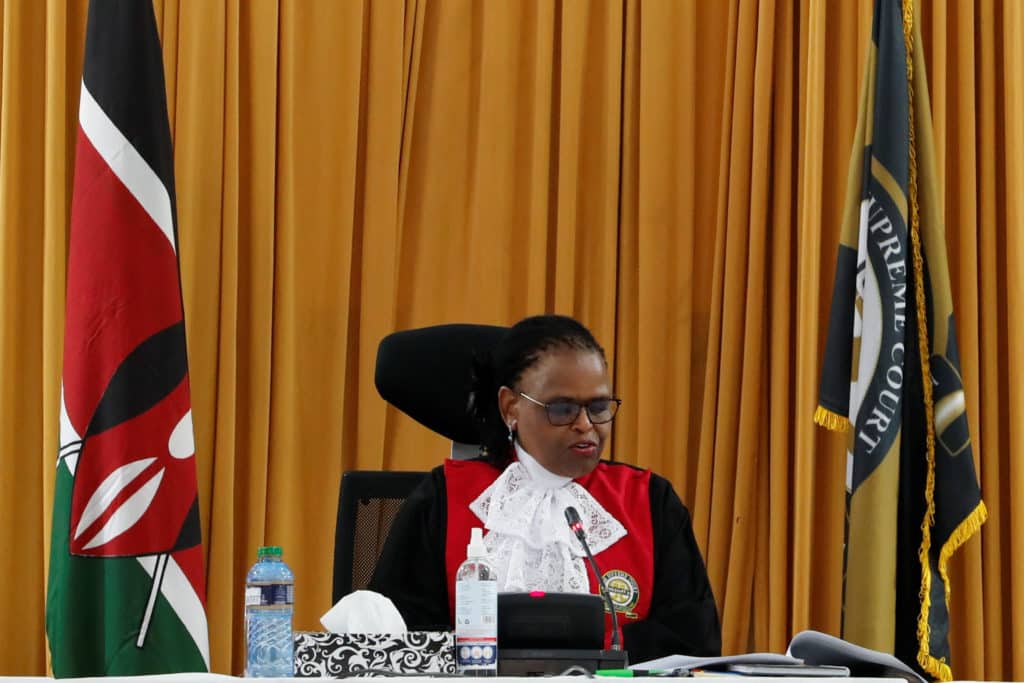 Following the contentious 2022 general elections in Kenya, Chief Justice Martha Koome was in the national spotlight when she authoritatively delivered the Supreme Court judgement on the opposition disputed election commission. An esteemed officer of the judiciary since 2003, previously serving as a Senior Judge at the Court of Appeal. She is passionate about justice across all spheres of society, noting in a recent tweet: "The public must be made to realize that we can all be agents of justice and that justice does not lie solely in the courtrooms."
Koome is the first woman in Kenya to hold the office. Off the bench, she is a passionate campaigner for the empowerment of women as well as a defender of human rights. She is also a mother of three.
Juliet Ehimuan 50+| Country Director, Google | Nigeria
Juliet Ehimuan leads Google's business strategy in West Africa. She has over 25 years' experience primarily in technology, oil and gas, and new media industries across Europe, Middle East and Africa. She is a fellow of the Cambridge University Society and a board member of the Nigerian Economic Summit Group (NESG).
She is also the Founder of Beyond Limits Africa, a leadership and organizational capacity-building initiative. She is the author of 30 Days of Excellence, a guide to self-leadership and personal effectiveness.
"I always say what has taken me as far as I have gone in business is the right attitude. Your attitude can be a fine line between success and failure. You may have something great in your hands but the wrong attitude can make you lose it or not maximize it to its fullest potential," attests Ehimuan to FORBES AFRICA.