Through rain, shine and Covid-19, these women have been fronting some of South Africa's coolest young startups.
WHILE GENDER EQUITY VARIES from country to country, in South Africa, wealth managers and financial planners consistently state that the country needs to invest in its female entrepreneurs because they have a critical role to play in socioeconomic recovery and progress. According to research by Development Economics, women-owned businesses established between 2018 and 2022
may generate an estimated R175 billion ($10 billion) a year and create close to a million jobs. The World Bank also reports that women are critical for job creation.
With an economy plagued by the pandemic, and amid rising youth unemployment and looming recession, these female business owners recognized gaps in the market and launched their own startups, surviving crises and even thriving. Although they are in different industries, they all have one thing in common – resilience, the mark of a true African entrepreneur.
SERISHA BARRAT, LAWYERED UP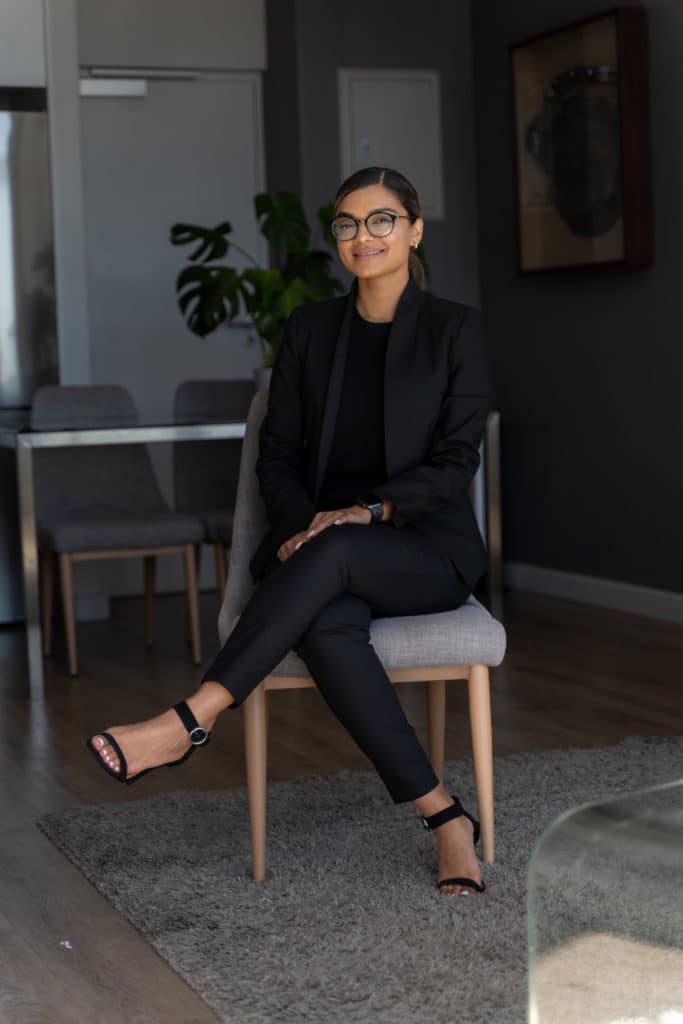 According to SME South Africa, South African tech startups continued to innovate and launch solutions in response to myriad challenges, including Covid-19. Award- winning documentary She Started It, screened by the Massachusetts Institute of Technology's (MIT) Martin Trust Center, cites that being a female entrepreneur in the technology industry is bleaker than most. More facts: in Silicon Valley, women earn only 49 cents to a man's dollar; only 12% of undergrad computer science degrees are earned by women and only 3% of tech startups are created by women. These numbers are discouraging but not to 28-year-old Serisha Barrat.
Her journey as a tech entrepreneur began with a normal nine-to-five job. Barrat relocated to Cape Town in 2019, dipped into her retirement annuity to fund her own business and has not looked back since.
"I was 22 when I moved to Cape Town, I left my job after two years of working and put everything into my business," Barrat says to FORBES AFRICA. "I left my family in Johannesburg, I left everything that was comfortable for me to start something new and to be by myself and navigate through life as I wished. And it was difficult, there were definitely moments of not knowing when I would get money.
"I actually remember eating noodles and sprinkling cheese and being like, 'girl, this is gourmet for now while you work towards the bigger dream'."
In a world where legal processes are generally expensive, time-consuming, and intimidating for businesses, Barrat continued to put her law degree to work by starting Lawyered Up. This digital platform provides packages to make it easier for startups and SMMEs get access to legal help from anywhere in the world.
Based on personal experience and understanding how much South Africa's economy could thrive on entrepreneurs, it starts with good support.
Lawyered Up is a SaaS subscription base model also making it affordable for startups and SMMEs to obtain legal services. Furthermore, with gender-based violence being
a shadow pandemic in South Africa, this led Barrat to drive more initiatives for female safety on the platform.
"My main focus is for females to feel safe and a focus for Lawyered Up is gender-based violence and helping them. I want to empower women and assist small businesses."
Lawyered Up also has a technology partner, Athena, which provides a panic button and AI dashboard tracking, and which Barrat was appointed CEO of in 2022.
"Being a woman of color in tech in Africa, I feel I am promoting the capabilities of an African woman achiever," she says.
ALEXANDRIA PROCTER, DigsConnect.Com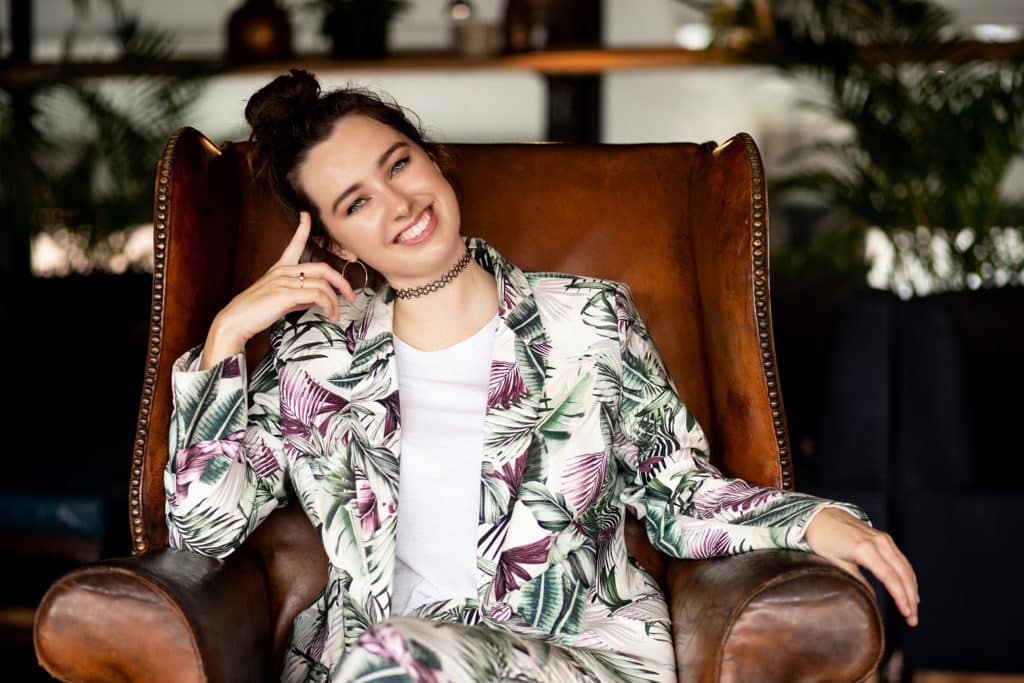 One of the most challenging aspects that makes being a student frustrating is trying to find acceptable, affordable and safe accommodation.
After enjoying much success launching DigsConnect.com in 2018, Alexandria Procter was literally brought to her knees in August last year.
"I sat on my apartment floor and cried," Procter explains. "It felt like the end of the road for DigsConnect, the startup that I had started as a student at the University of Cape Town, the startup that I had dropped out of my postgrad year to pursue and grow."
The pandemic and its litany of lockdowns had almost entirely obliterated her market, business model and as a result, revenue. Because universities had to shut down and students forced to study at home, the digital platform guiding students to find accommodation almost became redundant.
"It was carnage with startups (especially in the proptech sector) and even established corporations closing their doors," says Procter. But not for a second did she stop believing in her business.
"But we reached a point when we had 20 days of runway left, more lockdowns looming, and no idea how to make it through what felt like a nuclear winter."
But that winter is over and in its aftermath is the new blossoming of business.
After receiving an undisclosed multi-million-rand investment, not only has DigsConnect revived in South Africa but funds have also been secured to spearhead international growth, with a focus on helping African students in the United Kingdom and United States access more affordable, convenient and safe housing.
"That experience made me realize that there's no time to play games anymore. There's no time to just wait for growth and wonder when you're going to become a profitable business. I just think the focus gave me 10 years of CEO experience in a space of two years. And I'm grateful for that, that it just leveled me up."
THEMBI MAGAJANA, SOCIAL CODING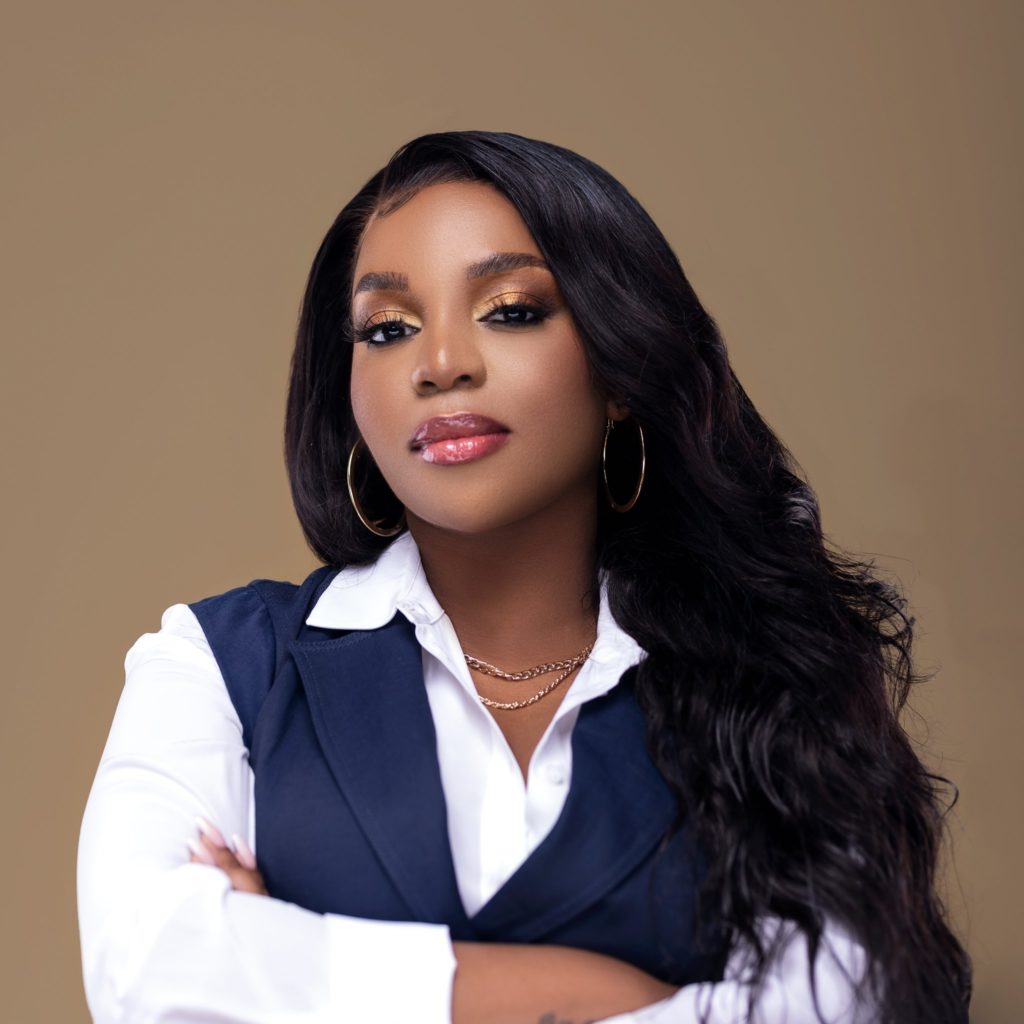 "I thought my life would be corporate, you know, climbing that corporate ladder, I wanted to shatter the glass ceilings," Thembi Magajana tells FORBES AFRICA.
It all started on her niece's birthday.
"I asked her what she wanted and she said she wanted to be Steve Jobs," Magajana explains. "And I said, 'okay, why do you want to be [him]?' And she said 'it's not about him, but about what he's able to do, being creative, being an innovator, I want to do the same things, so I need to learn how to code'."
At the time, Magajana knew nothing about coding but had seen the hype around such startups.
"There was no clear path, particularly for women, on how to get there. When we look at founders, in particular, mainstream media showcases male founders only.
"And that wasn't necessarily something that my niece, someone who's of color, could relate to; she couldn't look at them and be like, 'one day, I can be that'," Magajana says.
Social Coding became important for her so that she could create a space where young black girls could learn to code, and see themselves as being more than just "the background people" on global platforms and at the forefront of innovation.
Social Coding's mission is to bring technology and digital education to rural communities by providing training programs and advocating for inclusion in areas of education and youth employment.
"I had just grown this passion to say how do we bring technology to people who are underrepresented, and don't have the access that people in towns do," Magajana says. "And that's when the idea for kind of pivoting Social Coding's original mission, which was initially creating a safe space for young black girls in tech, to ensure that we could use it as a tool for rural communities.
"It shocks me every time how far we've come," Magajana says admitting that the challenges she faced as a startup were not easy. "I continue to face some of those challenges even now. First and foremost, I think what was important for me before even just trying to fundraise was advocacy, and shining a light on the work that we're doing.
"As a woman, you tend to be perceived as very motherly and nurturing. Anything that you're doing is 'cute', but it's not necessarily something people should support. So getting people to not only support our vision for digital inclusion, but getting them to see the importance of it was also a bit of a challenge."
DR NONHLANHLA SITOLE & THATO SCHERMER, ZOIE HEALTH TECHNOLOGIES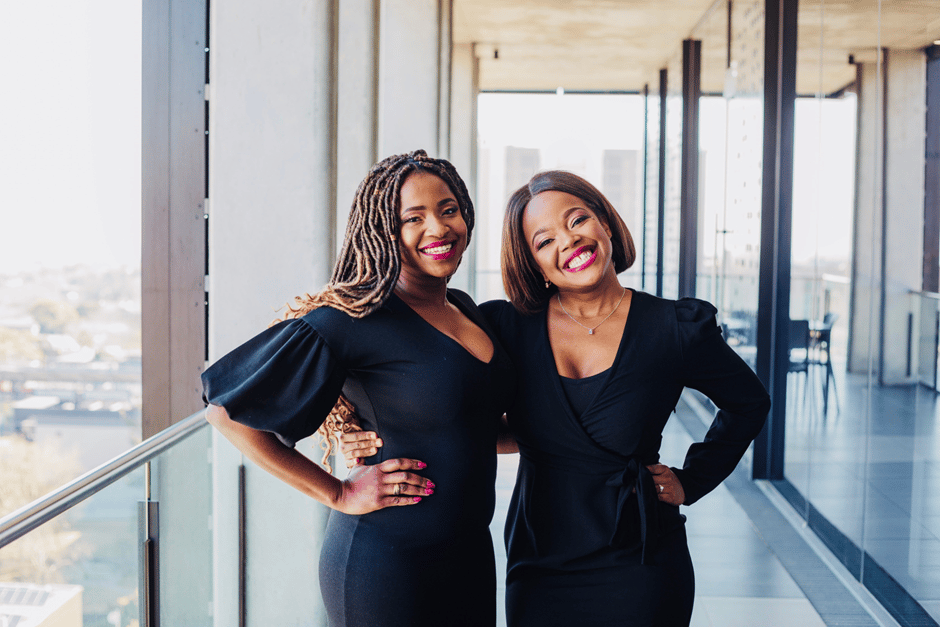 Cousins Dr Nonhlanhla Sitole and Thato Schermer sat up one night talking about everything in their lives. At the time, Sitole spoke about how after having her second son, she suffered postpartum depression.
"She told me about how she felt like there were no resources, and how she really struggled and how there was nowhere she could go," Schermer says.
On the other hand, Schermer spoke about how medical aid was not accommodating enough when it came to her buying contraceptives and that is when it clicked.
"Through our shared experiences and those of women around us, we realized that a woman's health is largely underserved," says Schermer.
And so, Zoie Health Technologies was born. The health and wellness clinic application offers an integrated, holistic view
of women's health and wellness, based on the community of women who support each other through the key stages of
life. Services available on the online platform include virtual consultations with medical providers, group consultations, and community forums, where users can interact with each other or get advice from health experts.
Without being shamed or having a difficult experience, users will also be able to book a home consultation with a medical specialist, arrange a baby wellness check in the comfort of their homes, and order contraception and other medication, as well as test kits for pregnancy, ovulation, STDs and HIV, for home delivery.
"When we spoke to women, someone goes to the public clinic, and she might be maybe younger, 19 or 20, and she wants an STD test, or somebody to help her with some sort of testing, whatever it is, and the nurses will ridicule her. And that person can't even go to her parents because there are certain expectations.
"On the private sector side, someone could be going to the pharmacy and trying to buy condoms and the cashier will say something offhand, like, 'oh, big night' – the kind of comments that men don't necessarily get," Schermer says.
The whole point of Zoie Health is to empower women, educate them and make them feel safe and comfortable.
"I think for me, it's around how do we do the work to bring up other women," Schermer adds.
CHIDO DZINOTYIWEI, VAMBO ACADEMY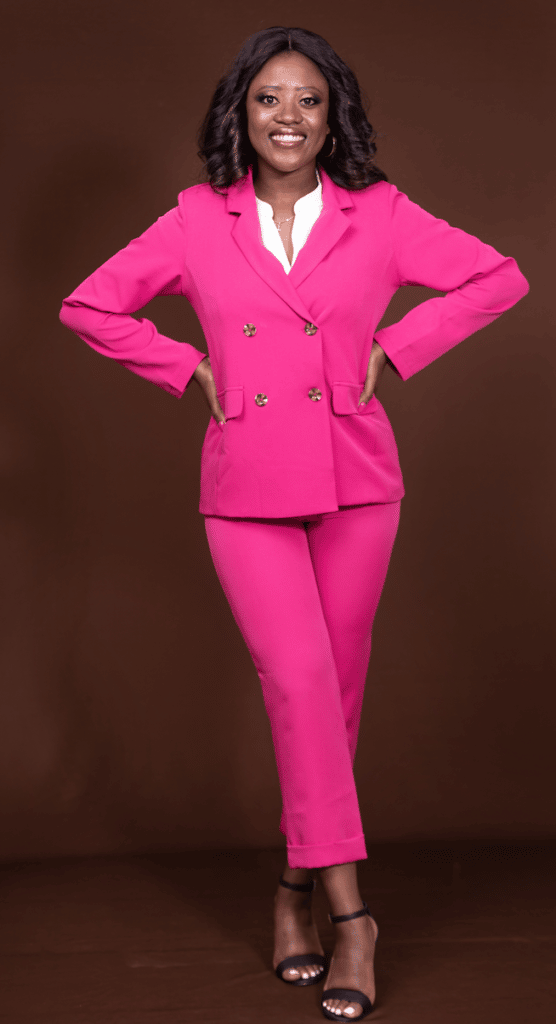 When Chido Dzinotyiwei first came to South Africa from Zimbabwe, she could not speak a word of English.
"I had to really learn languages quite fast," Dzinotyiwei says to FORBES AFRICA. "And I became quite good at picking up languages, and it just became something I was interested in."
Fast forward to 2019, Dzinotyiwei needed extra money for petrol and her mother suggested she teach the kids playing outside their home the Shona language.
"I tutored them for R100 ($6) and their parents really liked the service. And then they recommended us to other parents. And it just kind of grew."
But it was only during Covid-19 that the business became streamlined and she would drive to people's homes and teach their children African languages. It was during this time that the technology aspect of the business was also born.
Dzinotyiwei founded Vambo Academy, an educational technology (edtech) platform that uses digital resources to offer language learning, translation and knowledge services. Vambo teaches indigenous languages online and offers a dictionary, blog posts, and podcasts on cultural topics.
"I think a key challenge was the learning curve," Dzinotyiwei says. "I think even if you are from the field of the business that you're starting, it's still a steep learning curve. I'm not
a linguist. I studied economics and development finance. And I needed to understand linguistics before we even brought in any team members just so that they could also have confidence in us as the leadership team."
But there were amazing highs too.
"My highlight is when one of our students sent us a voice note of her having a full conversation with her mom in her mother tongue and for me, in that moment, I was like 'oh my gosh, this works'!"
Students may enroll for the self- learning tool and learn an indigenous language at their own pace or they may book a virtual session with an experienced tutor for a personalized learning experience.
JADE KIRKEL AND DANI SILBERMANN, JOYJOY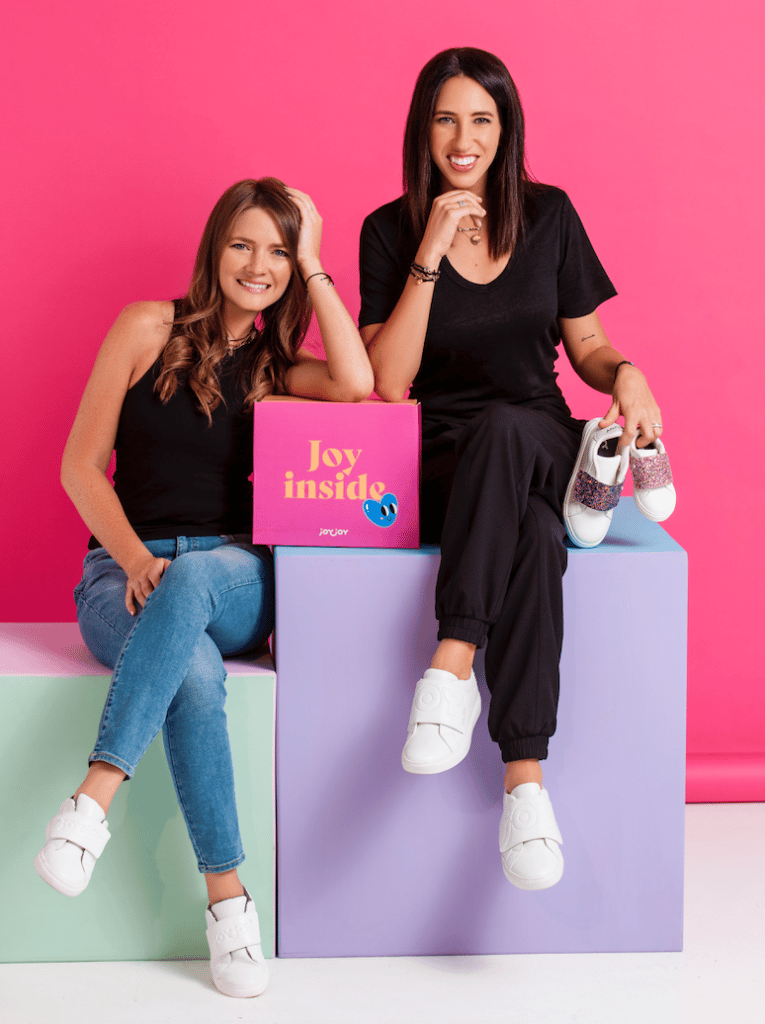 One of the most difficult yet fulfilling jobs in the world is being a mother. Just ask JoyJoy co-founders Jade Kirkel and Dani Silbermann who started their company because of the pure joy of being mothers.
While both have been pioneers in the brand and marketing space in their previous roles, neither of them knew
a thing about shoes – other than how difficult it was to get their own kids to wear them.
"I felt kind of compelled to do something in the kids' space, because it allows you to be so creative, and just, you know, really bring joy to a lot of people," Kirkel says. "I think being a 'mom-preneur' just inspires you in so many ways. Dani having her two boys and me having my three girls kind of gave this perspective of what happens in the boys' world and in the girls' world and what's it like to be a mom to young kids."
When the pair started their 'shoe-preneur' journey in 2018, Kirkel explains their sole mission was to build a shoe brand that would empower children to
make their own styling decisions with confidence, and, ultimately, make them feel good about themselves, and the world they play in.
However, it was far from easy. Both women traveled to China at the end of 2019 in search of a factory and on returning to South Africa, had to quickly take a step back as the pandemic stampeded their plans.
"We were on this massive high when we got home," Silbermann says. "And then the world collapses. And that was obviously the major challenge we faced on a global level and on a personal level."
"There were so many moments when we asked ourselves if we should not just abort mission," Kirkel remembers. "And then we asked ourselves so many times, 'is this shoe going to bring joy to kids'?"
But as they launched JoyJoy in June this year, they saw the happiness it brought everyone.
"When we watch these kids light up and actually do what we designed the brand to do, that's when we actually were like, 'hey, this is JoyJoy, the company that gives double joy," Silbermann says.