Women around the world are proving that 50 and beyond is the new golden age. Here are the founders, business and political leaders, scientists and vanguards leading the way throughout Europe, the Middle East and Africa.
By Maggie McGrath, Forbes Staff
With reporting by Nicola Slawson, Samantha Todd, Justin Conklin and Giacomo Tognini
Özlem Türeci
54 | Cofounder-Chief Medical Officer, BioNTech | Germany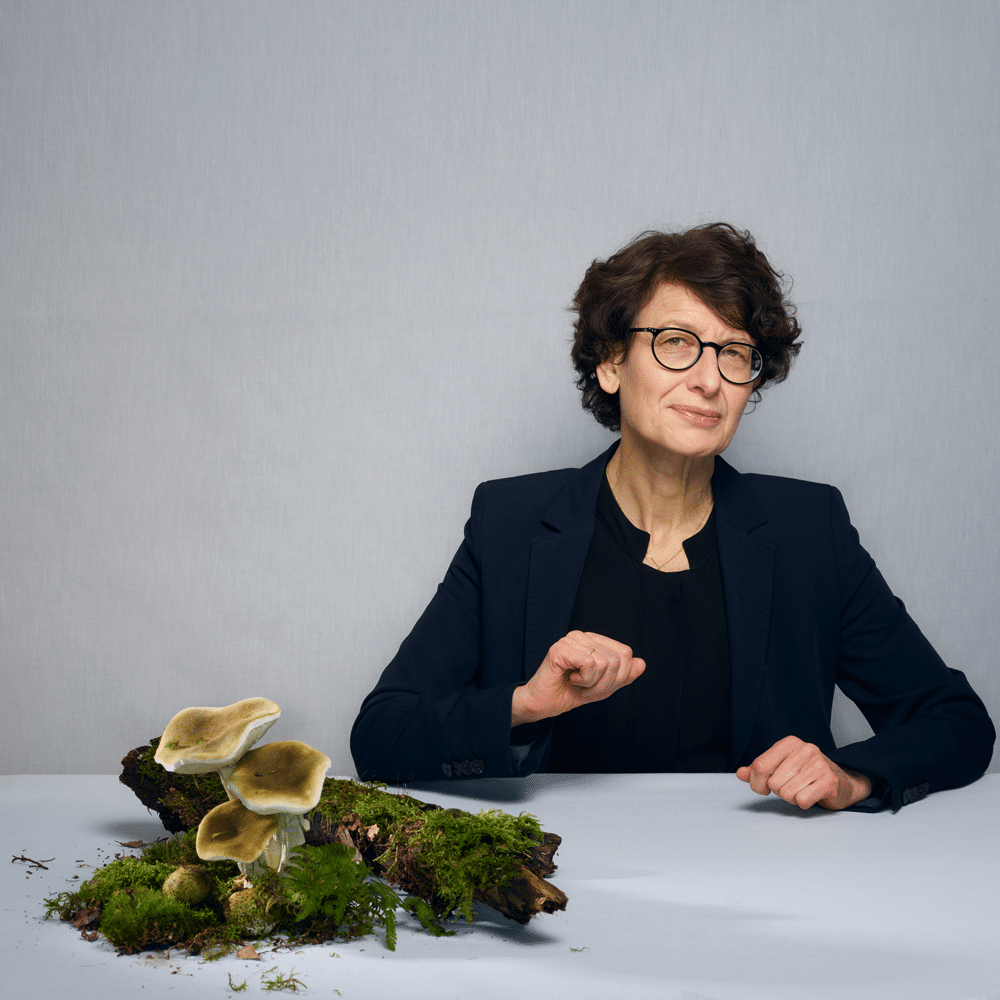 Türeci's name will forever be synonymous with the coronavirus pandemic and the vaccine she helped pioneer at BioNTech, the company she co-founded in 2008. A doctor and immunologist by training—for decades, she researched innovative ways to treat cancer—Tureci oversaw BioNTech's "Project Lightspeed," which successfully developed a messenger-RNA vaccine for Covid-19. Along with Pfizer, the company began distribution to the public within the first year of the pandemic. BioNTech is not her first entrepreneurial venture; she and her husband, Ugur Sahin (who is her cofounder at BioNTech and the CEO), founded the cancer therapy-focused Ganymed Pharmaceuticals in 2001 and sold it for roughly $1.4 billion in 2016.
Raja Al Gurg
66 | Managing Director, Easa Saleh Al Gurg Group | U.A.E
Businesswoman Al Gurg is the managing director and vice chair of the Easa Saleh Al Gurg Group, which is one of the largest conglomerates in the Middle East. Additionally, she is the Dubai Business Women Council president and board member of the Dubai Chamber of Commerce and Industry. In 2020, Al Gurg was awarded the Legion of Honor, Chevalier (Knight) by French President Emmanuel Macron for her efforts in strengthening the partnership between France and the U.A.E. 
Fatima Al Jaber
56 | Board Member, Al Jaber Group; Chair, Al Bashayer Investment Group | U.A.E
An architectural engineer by training, al Jaber is one of the most influential women in the U.A.E. She was the longtime chief operating officer of the Al Jaber Group, a 50,000-employee conglomerate founded by her father with businesses in construction, logistics and manufacturing. She now sits on the company's board, and also serves as board chair of Al Bashayer Investment Group, a investment shop with $22 billion in assets under management operating across the Gulf, Middle East and Asia.
Svetlana Alexievich
73 | Journalist-Historian | Belarus
In 2015, Alexievich became the first woman from Belarus to win the Nobel Prize in literature. A critic of dictatorial regimes, her writing on Soviet and post-Soviet life has been hailed for its focus on the individual and the underlying humanity of people caught in a crisis. In 2020, Alexievich joined a council advocating for a peaceful transition of power in the Belarusian presidential election. She was its only member who was not arrested for participating, and in fall 2020, left Belarus for Germany. 
Raya Ani
55 | Architect-Founder, RAW-NY | U.A.E
Ani's work is partially inspired by her mother, who'd dreamed of being an architect but instead became an art teacher. Ani completed her undergraduate degree at Baghdad University and her graduate degree at MIT; in the decades since, her work has taken her from the UNESCO World Heritage marsh site in southern Iraq to the Aspire sports complex in Qatar. For years Ani was named one of the top architects in the Middle East, and she was the designer responsible for the Iraq Pavilion for the 2020 Dubai Expo. 
Anne Boden
61 | Founder-CEO, Starling Bank | U.K.
Fed up with Britain's musty banking system, Boden started her own digital bank, Starling, in 2014. Before joining the fintech boom in her fifties, Boden had a distinguished 30-year career at many global financial heavyweights, including the Royal Bank of Scotland. Starling, which has won Best British Bank every year since 2018, now has nearly £8 billion worth of deposits and more than two million customer accounts. Boden's memoir, Banking On It: How I Disrupted an Industry, was published in 2020.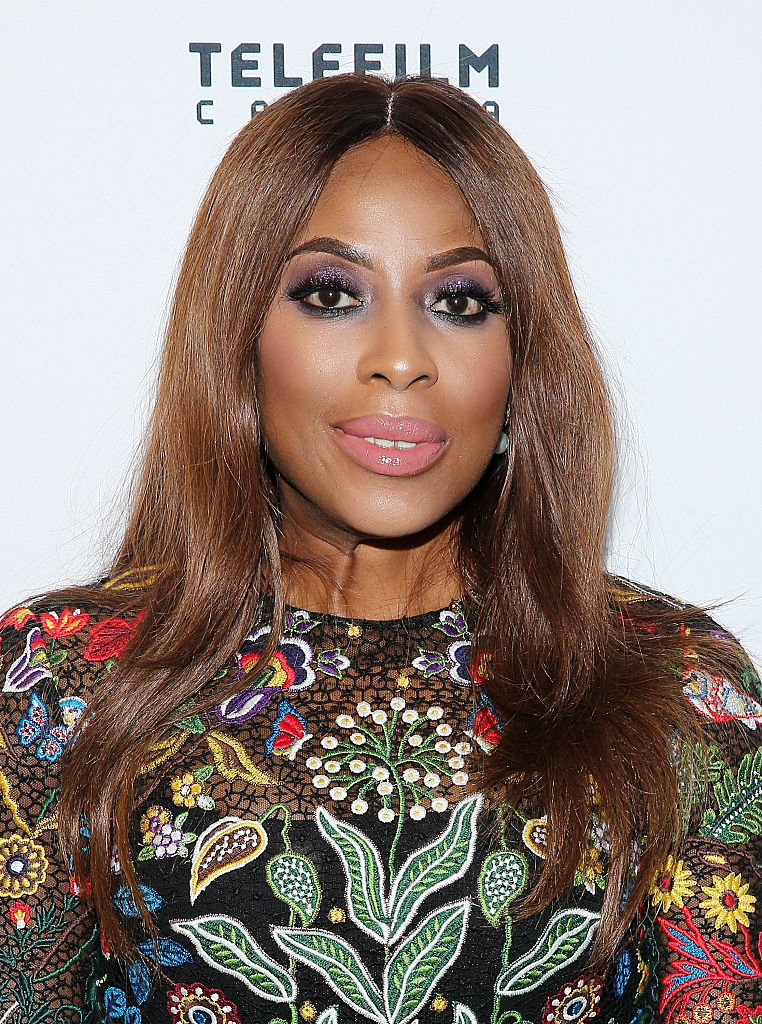 Mo Abudu
57 | Founder-CEO, EbonyLife Media | Nigeria
A one-time model who saw an opportunity to expand the shows and stories broadcast on the African continent, Abudu founded EbonyLife in 2013 as a pan-Africa television network. As the company has grown, so too have its opportunities. In 2020, Abudu struck a landmark multi-title film and TV deal with Netflix—the first of its kind for an African media company. She also has projects in the works with Sony and AMC. Her goal is to be the most influential storyteller in Africa—and its most relatable. "I'm a normal woman living in Africa. I'm in my 50s, my heart gets broken, my heart gets mended, I have aspirations," she said in 2020. "I deserve my story to be told, even if it's just something day-to-day. It doesn't have to be about the slave trade.
Laurel Bowden
56 | Partner, 83North| U.K.
Bowden is a partner at 83North, the global venture capital firm formerly known as Greylock IL. In 2019 the firm raised a $300 million fund to invest in Europe and Israel. She joined in 2008 and scored a big exit that year when payments startup Zettle was acquired by PayPal for $2.2 billion. She's also led investments in delivery service Just Eat, as well as software companies Hybris and Qliktech. She is an angel investor in companies like Fizzback and Wix. 
Emmanuelle Charpentier
53 | Cofounder-Scientist | France
After years of relying on short-term grants to fund her work, Charpentier, a microbiologist, was 45 before she was able to employ her own lab technician. The extra hands soon paid off: At 51, she won the 2020 Nobel Prize in Chemistry for discovering a game-changing gene-editing technique, sharing the usually male-dominated accolade with American colleague Jennifer Doudna. The gene-therapy company she co-founded, CRISPR Therapeutics, went public in 2016 and now boasts a more-than $5 billion market cap.
Maria Grazia Chiuri
57 | Artistic Director, Christian Dior | Italy
Raised in Rome by a dressmaker mother, Chiuri has more than 25 years of experience in the fashion industry, starting as a handbag designer at Fendi. After turning 50, she reached a career milestone and became the first woman to lead the famed house of Christian Dior since the brand was created in 1946. Prior to her appointment, Chiuri had a successful eight-year tenure as co-creative director of Valentino.
Dame Judi Dench
87 | Actor, | U.K.
Though Dench made her professional acting debut in 1957, she won her only Oscar at the age of 64: Best Supporting Actress for her role as Queen Elizabeth I in the 1998 film Shakespeare In Love. She's collected many other accolades–including a damehood in 1988 plus six British Academy Film Awards, seven Olivier Awards and a Tony. Dench supports numerous charities, including Calibre Audio, a "free for life" audiobook service for anyone who has a disability that makes reading print difficult.
Judy Dlamini
62 | Founder-Executive Chair, Mbekani Group | South Africa
Dlamini began her career as a medical doctor before transitioning into business and launching her company Mbekani Group, a conglomerate with companies ranging from surgical equipment to luxury fashion, in 1996. Her 2017 book, Equal but Different, investigated the intersection of race, gender and social class in female leaders' careers. She serves as chancellor of the University of the Witwatersrand and is also on the board of the Gender-Based Violence and Femicide Response Fund. 
Rebecca Enonchong
54 | Founder-CEO, AppsTech | Cameroon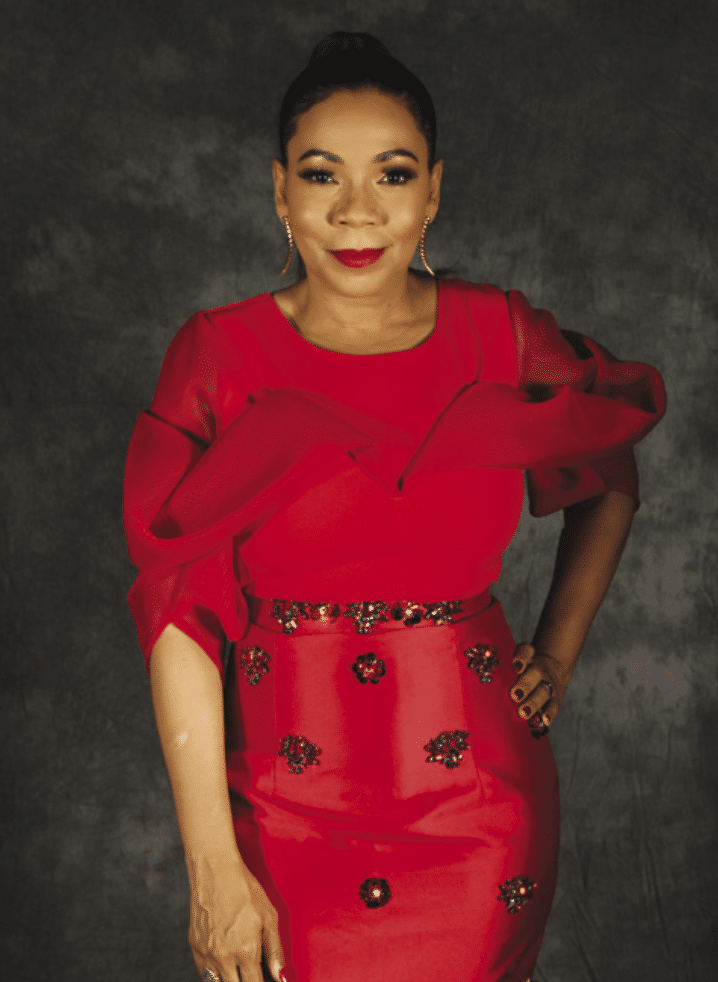 The Cameroonian technology entrepreneur leads AppsTech, a global provider of enterprise application solutions, which she founded in 1999. In 2015, Enonchong cofounded I/O Spaces, an inclusive coworking space. She is known for her work promoting technology in Africa and has chaired the African Center for Technology, Innovation and Ventures Spaces since 2010. She was named a Global Leader for Tomorrow by the World Economic Forum. In 2021, Enonchong was confirmed as vice chair of the board of the WHO Foundation. 
Delphine Ernotte
55 | President, France Televisions / European Broadcasting Union | France
In 2015, Ernotte became the first female CEO of France Télévisions, France's national television broadcaster. In 2020, Ernotte was elected to be the first female president of the European Broadcasting Union, an alliance of 115 public service media organizations across Europe. She has also been a member of the Global Task Force for Public Media since its founding in 2019, which has a mandate to defend the interests and values of public media on a global scale.
Nadia Al Saeed
56 | CEO, Bank al Etihad | Jordan
Al Saeed is an influential woman in banking and finance in the Middle East. She has served as the CEO of Bank al Etihad since 2008, and in 2014 she launched the bank's women's market program, Shorouq, to support female economic participation across the country. The program increased the bank's female customer base by a factor of 8x. Al Saeed was elected as the first female board chair of global entrepreneurial community Endeavor Jordan for a three-year term in December 2020. She is private sector co-chair of the Closing the Gender Gap Accelerator in Jordan by the World Economic Forum and was also Jordan's information and communications technology minister in 2004.
Bernardine Evaristo
62 | Author | U.K.
An award-winning novelist, poet, dramatist, essayist and activist, Evaristo won the Booker Prize in 2019 for her novel Girl, Woman, Other. She was the first Black woman and Black British person to win the prestigious award in its 50-year-history. In 2020, Evaristo became the first Black female author to top the paperback fiction chart in the U.K., and she has since become the president of the Royal Society of Literature, the first person of color to hold the role in 200 years. Evaristo has also spoken out about the lack of stories about–and by–older women in British fiction.
Kristalina Georgieva
68 | Managing Director, International Monetary Fund | Bulgaria
Georgieva was appointed as chief of the global financial institution in 2019, making her the first person from an emerging market to lead the agency. Despite the tradition that IMF candidates should not be older than 65 at the start of their term, the rule was waived for Georgieva. In 2021 the IMF's executive board gave her a vote of confidence after allegations that she manipulated data during her term as a senior World Bank official, where she started as an environmental economist in 1993.
Sarah Gilbert
59 | Vaccinologist, Oxford University | U.K.
Gilbert led the development of the Covid-19 vaccine at Oxford University and became a face of the fight to end the pandemic. Last year the co-inventor of the Oxford/AstraZeneca jab was recognized with a damehood and even had a Barbie doll made in her honor. Some two billion doses of the vaccine have been released to more than 170 countries since its emergency authorization in the U.K. in late 2020. 
Esther Hayut
68 | Chief justice, Supreme Court of Israel | Israel
Described by Jerusalem Post as being "on track to be among Israel's most influential chief justices," Hayut was appointed Chief Justice in 2017. When she was sworn in, she pledged to "defend" the court from politically motivated attempts to weaken it. Born to two Romanian Holocaust survivors, she was raised by her grandparents in Israel and is now considered one of the most powerful women in Israel. 
Hortensia Herrero
71 | Co-owner-Philanthropist | Mercadona | Spain
Herrero owns nearly 28% of Mercadona, the Spanish supermarket chain that she helped grow with her husband to more than 1,600 stores. Mercadona's success has turned Herrero into a billionaire, and in 2012 she founded the Hortensia Herrero Foundation to preserve arts and culture in Valencia, her hometown. The foundation supports contemporary art, dance and heritage sites, including churches. Herrero personally invested six million euros to restore Valencia's San Nicolás church, which was finished last year. In 2021, she also donated three million syringes to Covid vaccination sites across Valencia.
Barbara Jatta
59 | Director, Vatican Museum | Italy
Jatta, an Italian art historian, has been in charge of one of the world's most-visited museums since 2016. She is the first woman in the position, which oversees the Museums' roughly 70,000 works of art (including Michelangelo's painting of the Sistine Chapel ceiling). Jatta has been praised for leading many innovative initiatives since taking over, including digitizing the Vatican library and creating interactive virtual tours, which were popular across the world during the pandemic. 
Kasia Kieli
55 | President-Managing Director, Discovery EMEA | Poland
Kieli founded the Poland office of U.S. media giant Discovery in 2000. Starting with a team of two, today she oversees more than 4,000 employees and is responsible for Discovery's largest international operation—one that captures more than a billion annual viewers. In 2018, she led Discovery's takeover of TVN, the No. 1 broadcaster in Poland. Last December the company survived proposed legislation that would have blocked foreign companies from holding a controlling stake in Polish broadcast media. 
Christine Lagarde
66 | President, European Central Bank | France
Lagarde has become accustomed to being introduced as "the first." In 2011, at 55, she was the first woman appointed to run the International Monetary Fund. In 2019, she became the first female president of the European Central Bank, a role that puts her in charge of the monetary policy that affects Europe's nearly 750 million citizens. She is an outspoken advocate for gender reform in the finance sector.
Anne-Marie Lagrange
59 | Astrophysicist | France
Lagrange is an astrophysicist who has been working at the Grenoble Institute in France since 1990. Much of her career has been devoted to the analysis of the star Beta Pictoris in the constellation Pictor. In 2019, Lagrange led a worldwide team in discovering a new planet in this constellation. In addition to a host of scientific prizes, she was awarded Légion d'honneur, France's highest honor, in 2012, and the National Order of Merit in 2015.
Angelique Kidjo
61| Singer-Activist | Benin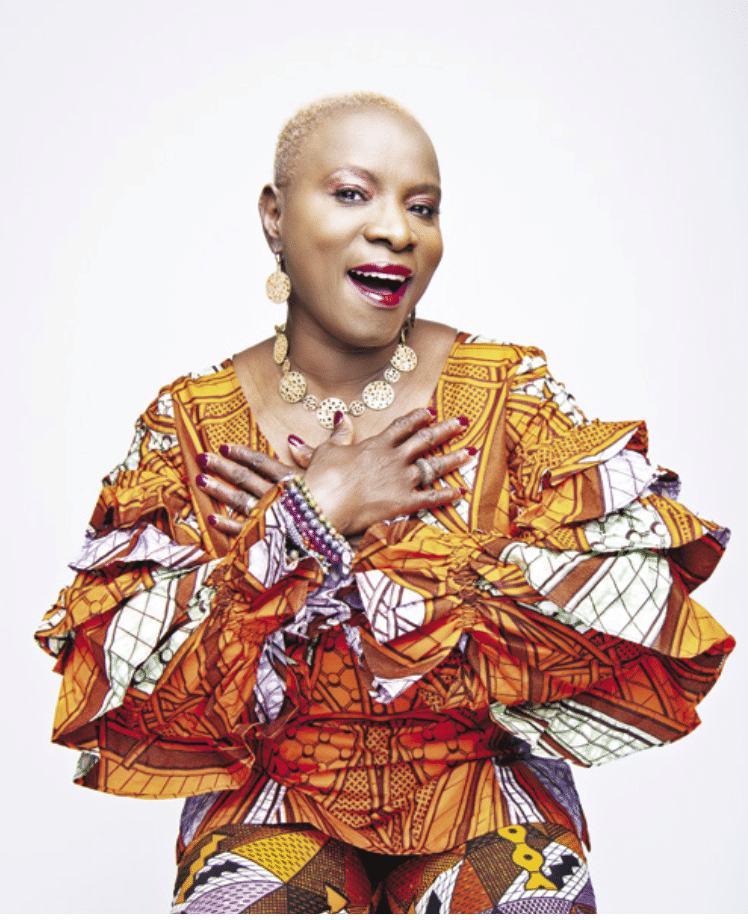 Kidjo is an acclaimed singer, songwriter and activist who has seen some of her greatest successes after turning 50. The long list includes winning three of her four Grammy awards and performing at the 2011 Nobel Peace Prize ceremony in 2011, the U.N. General Assembly in 2015, and the Tokyo Olympic Games opening ceremony in 2021. When she is not creating music, Kidjo is an avowed activist for women and children in Africa. She founded Batonga, a charitable foundation aimed at supporting women's entrepreneurship efforts and girls' education, in 2006. In 2020, Batonga operated 173 leadership clubs (socially distanced) for girls ages 10-18, and established 50 small business circles for young female entrepreneurs that, in turn, saw the launch of 50 new businesses.
Susanna Mälkki
52 | Chief conductor, Helsinki Philharmonic Orchestra | Finland
In 2016, Mälkki, a Finnish conductor and cellist, was the first woman appointed chief conductor of the 144-year-old Helsinki Philharmonic Orchestra. Mälkki made her Carnegie Hall debut with the New York Philharmonic this month. After announcing she will step down from her current post at the end of the 2022-23 season, she is rumored to be the next music director of the NY Phil—which would make her the first woman to hold the title.
Pat McGrath
56 | Founder, makeup artist, Pat McGrath | U.K.
Born into a working class family, McGrath became the first make-up artist to be made a British dame in 2021. Now considered one of the most influential make-up artists in the world, McGrath rose to fame through her collaborations with designer Miuccia Prada and photographer Steven Meisel. In 2015, as she was turning 50, she launched Pat McGrath Labs; its lines and collaborations (with brands like Supreme and high-end stores like Selfridges) regularly sell out quickly after launching. 
Sarah McPhee
68 | Board Director | Sweden
McPhee began her career in Mozambique as a program manager for the U.N., but quickly pivoted to economics and never looked back. After getting a graduate degree at the Stockholm School of Economics, McPhee went on to run business divisions at PwC, GE Capital and several Swedish pension funds. From 2008 until 2015 she ran Sweden's SPP Pension investment fund, and in the years since has been an in-demand board director, serving on the executive committee of payments unicorn Klarna, Swedish industrial giant Axel Johnson, and Houdini Sportswear.
Martina Merz
58 | CEO, Thyssenkrupp Group | Germany
In 2019, Merz, an engineer, became the first woman to lead one of Germany's big industrial firms when she was appointed the chief executive of the German conglomerate. With more than 100,000 employees and roughly $38 billion in fiscal 2020-2021 revenue, Thyssenkrupp is one of the world's largest steel producers. Prior, Merz spent more than two decades working at Bosch and, more recently, was the CEO of Chassis Brakes International.
Shulamit Levenberg
52 | Cofounder-Chief Scientific Adviser, Aleph Farms | Israel
Levenberg has studied cell biology and tissue formation for her entire career, and she is actively applying her work to the academic and private sectors: She runs a stem cell and tissue engineering lab at Technion-Israel Institute for Technology, and she is also a cofounder of Aleph Farms, an Israel-based lab-grown meat startup with some $118 million in funding. In early 2021, the company, which calls Levenberg the brainpower behind its IP, revealed its version of a "slaughter-free" steak, created, in part, with 3D bioprinting technology. Last year, Levenberg also received an inaugural Medal of Distinction from The Peres Center for Peace and Innovation for her pioneering research and for serving as a role model for all women and girls.
Dr Matshidiso Moeti
57 | Regional Director For Africa, World Health Organization | Botswana
In 2015, at age 50, Moeti made history as the first woman to be appointed as WHO Regional Director for Africa. Moeti was reelected for a second, five-year term that began in 2020, and she promised to work on accelerating regional efforts towards achieving universal health coverage. The Botswana-native joined WHO's Africa Regional Office in 1999 and has held a variety of roles, including deputy regional director.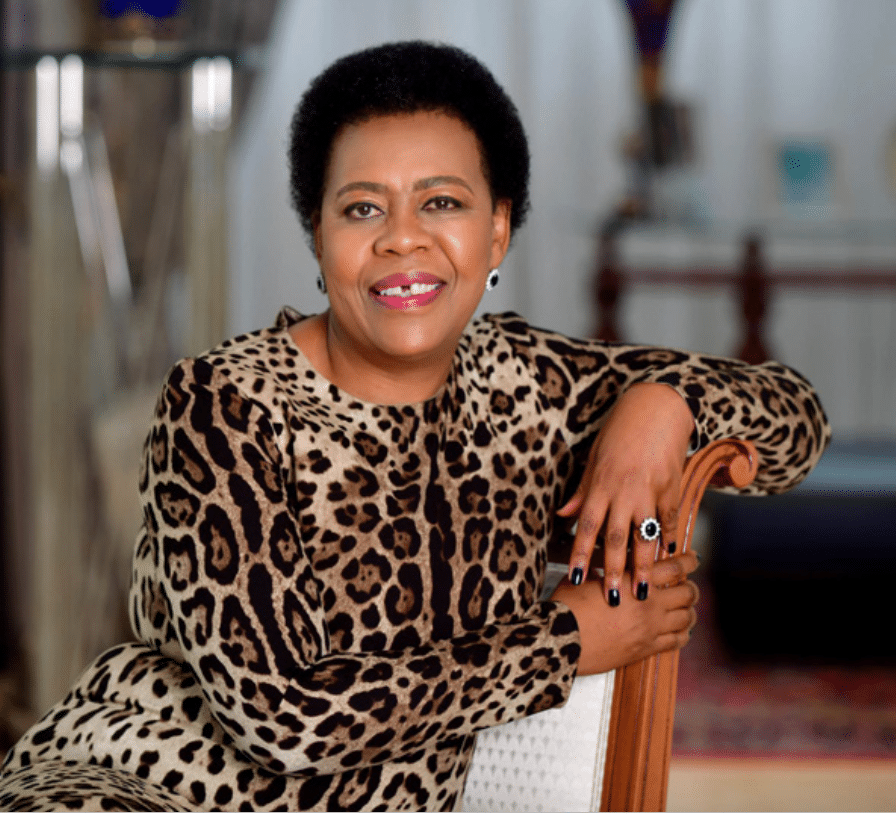 Louisa Mojela
65 | Cofounder, Wiphold | South Africa
Mojela is one of the architects of Wiphold, South Africa's first women-owned and women-focused investment platform. Mojela and her cofounders started the fund in 1994 with 500,000 rand in seed money; today, the portfolio is valued at more than 2 billion rand. In 2021, Mojela received an honorary doctorate from Stellenbosch University for empowering women in Africa. Mojela also recently diversified her business interests: in 2018, she founded Bophelo BioScience & Wellness, a medical cannabis startup in Lesotho.
Helena Morrissey
55 | Founder, 30% Club | U.K.
Baroness Morrissey is known for founding the 30% Club, a campaign for more gender-balanced boards, and is chair of the investment industry's Diversity Project. The mother of nine was CEO of Newton Investment Management, a £50 billion investment fund, for 15 years before being named Baroness Morrissey and appointed to the House of Lords in 2020.
Leena Nair
52 | CEO, Chanel | U.K.
Nair, a British-Indian business executive and CEO of Chanel, took the reins at the 112-year-old fashion house founded by Coco Chanel in early 2022, becoming the first female, first Asian and youngest ever to hold the role. The move was widely praised and outside observers even suggested her appointment could signal the end of an "colonialist approach" to fashion. Prior, Nair worked at Unilever, where she was first Asian, first female and youngest HR chief.
Chi-chi Nwanoku, OBE
65 | Double bassist and artistic director and professor | U.K.
Of Nigerian and Irish descent, Nwanoku is the founder of the Chineke! Orchestra, the first professional and junior orchestra in Europe made up of a majority of Black, Asian and ethnically diverse musicians. Nwanoku, who is a double bassist and music professor at the Royal Academy of Music in London, launched the orchestra in her mid-50s after observing that despite three decades in classical music, she was still the only person of color on stage.
Ngozi Okonjo-Iweala
66 | Director-general, World Trade Organization | Nigeria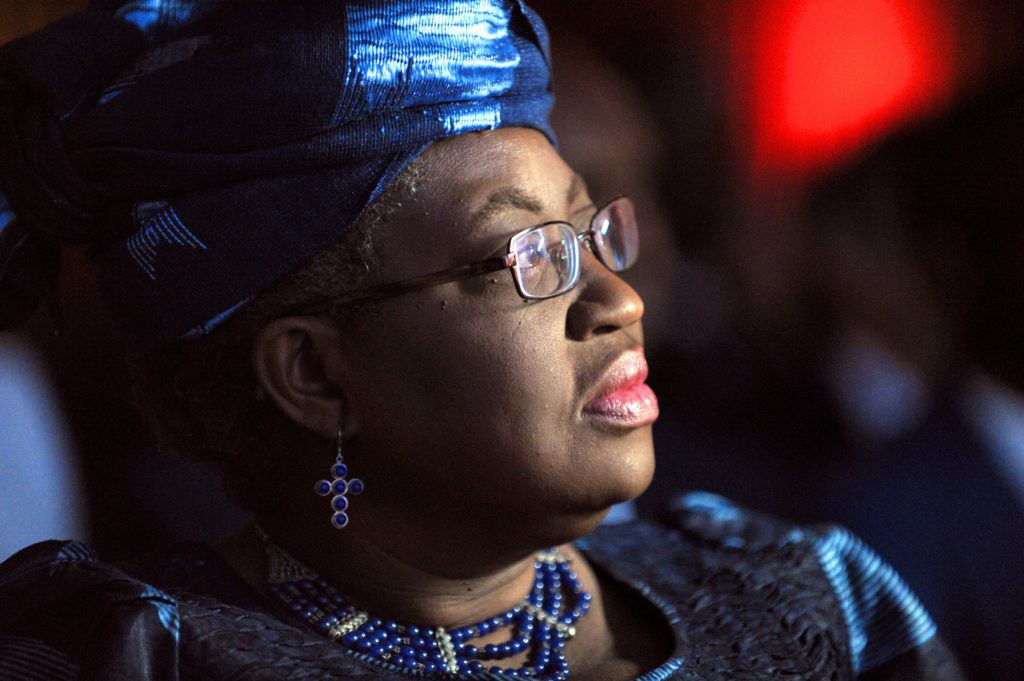 Okonjo-Iweala, a global economic expert, is the first woman and first African Director-General of the WTO, a trade regulation body. Previously, Dr. Okonjo-Iweala twice served as Nigeria's Finance Minister and briefly acted as Foreign Minister–the first woman to hold both positions. She served as the Board Chair of Gavi, the Vaccine Alliance and is the founder of Nigeria's first-ever indigenous opinion-research organization, NOI-Polls.
Ana Proykova
70 | Physicist-Mathematician | Bulgaria
A computational physicist, Proykova is a research professor at the University of Sofia and head of the High Performance Computing Lab at the Sofia Tech Park. Her work is highly cited and she has worked with top global universities. She is a champion for women in STEM, co-founding the Bulgarian Center for Women in Technology, chairing the European Physical Society's equal opportunity committee and serving as president of the Bulgarian Association of University Women. 
Jennifer Riria
71 | Founding member, Kenya Women's Finance Trust | Kenya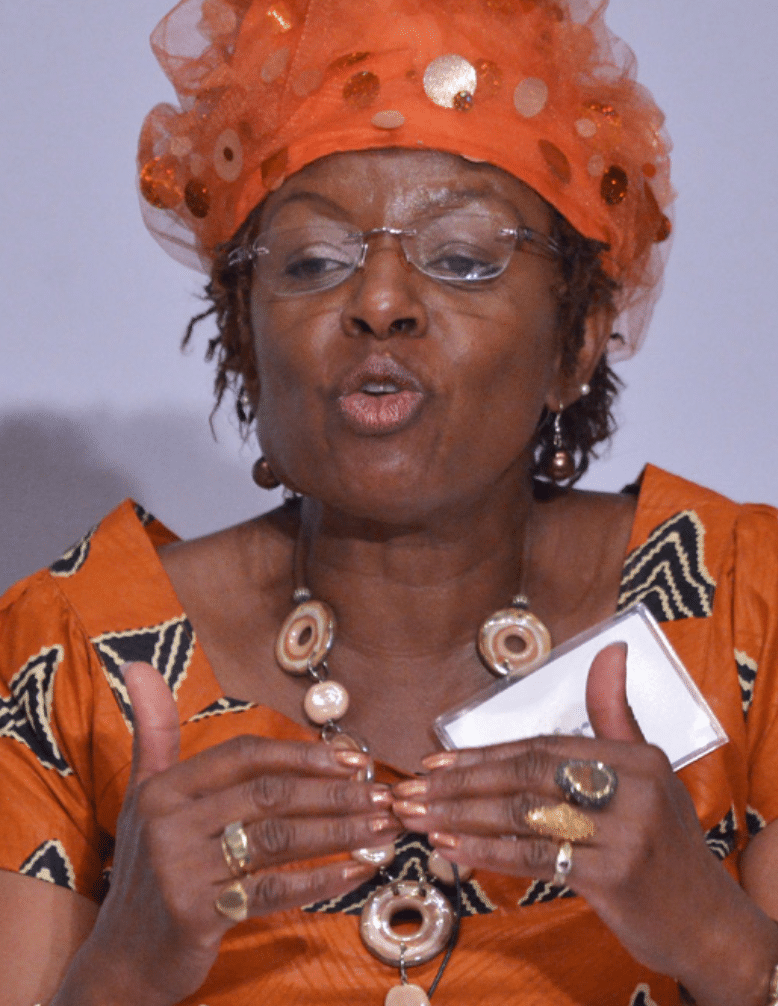 Riria is the founding member of KWFT Microfinance Bank and has served on the board since 1991. She is also group CEO of Echo Network Africa, formerly Kenya Women Holding, which is a woman-led and women-serving development institution. Riria has led KWFT for more than three decades, and turned it from an unprofitable NGO to Kenya's largest microfinance bank. KWFT has served more than 3 million women and disbursed more than $3 billion. 
Carme Ruscalleda i Serra
69 | Chef | Spain
The renowned self-taught chef opened her first restaurant, Sant Pau, in 1988 with her husband in Catalonia. The restaurant won three Michelin stars but closed its doors in late 2018. With six Michelin stars in total, she is the first Catalan chef to have achieved three stars. Ruscalleda has opened other restaurants, including Sant Pau in Tokyo in 2004 and Moments in Barcelona's Mandarin Oriental Hotel in 2009, and has published several cookbooks. 
Fatma Samoura
59 | Secretary General, FIFA | Senegal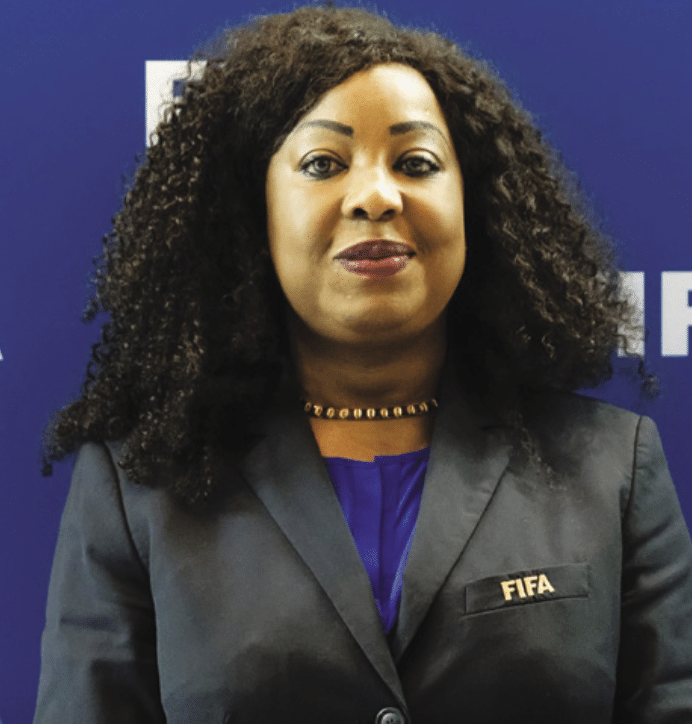 Samoura is a trailblazer in the sports world: In June 2016, at the age of 53, she became the first African and woman to hold the position of FIFA secretary general. Since her appointment, the number of women employed by the organization has increased, including in senior management positions. In 2021, she joined the board of directors of The Global FoodBanking Network, an international nonprofit organization working towards a hunger-free future in more than 40 countries. 
Elaine Sullivan
60 | CEO, Keltic | Ireland
Sullivan has more than 25 years of experience in the pharmaceutical industry, most recently cofounding Keltic Pharma Therapeutics. She also cofounded Carrick Therapeutics, where she formerly served as CEO and oversaw the company's $95 million Series A round of funding in 2016. In 2018, Sullivan won the EY Emerging Entrepreneur of the Year Award. She has held VP roles in research and development management teams at both AstraZeneca and Eli Lilly and Company. 
Samia Suluhu Hassan
61 | President, Tanzania | Tanzania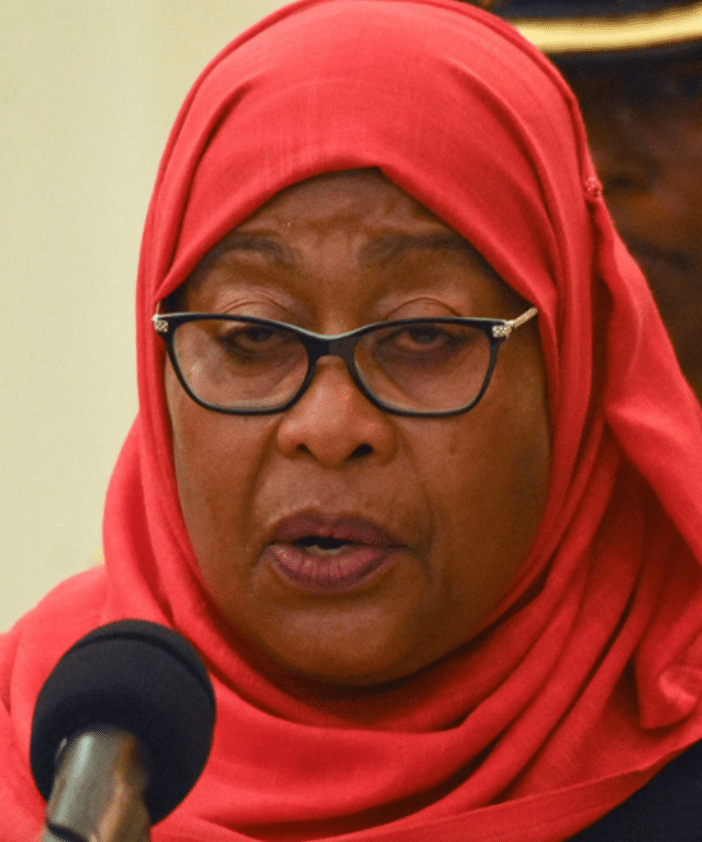 Suluhu Hassan is the sixth and current president of Tanzania, and the first woman to hold the position. She took over when former President John Magufuli died in March 2021. Suluhu Hassan, the former VP, began her political career in 2000, when she was elected as a special seat member to the Zanzibar House of Representatives and was appointed as a government minister by President Amani Karume. She was the only high-ranking woman minister in the cabinet. 
Natalie Massenet
56 | Founder-Partner, Imaginary Ventures | U.K.
Massenet began her career in fashion journalism and parlayed her knowledge into entrepreneurship. She founded online luxury fashion site Net-a-Porter in 2000, grew it into a phenomenon and sold it to a Swiss holding company in 2010 for a reported £50 million. Post-50 she was named a dame and her work has focused on seeding the next generation of innovative (and often female-founded) ecommerce and lifestyle startups. In 2017, she cofounded the early stage venture firm Imaginary Ventures: its two funds have $235 million and have invested in companies including Everlane, Mejuri, Skims, and Daily Harvest.
Stefania Triva
57 | President-CEO, Copan | Italy
Triva is the CEO of Italy-based Copan, which makes collection and transport devices for diagnostic tests, genomics and forensics. Since taking over as CEO in 2014 at age 50, she has helped grow the family-owned firm—one of the world's largest manufacturers of special flocked swabs for Covid-19 PCR tests and other diseases—into a global player with nearly $250 million in revenues in 2020.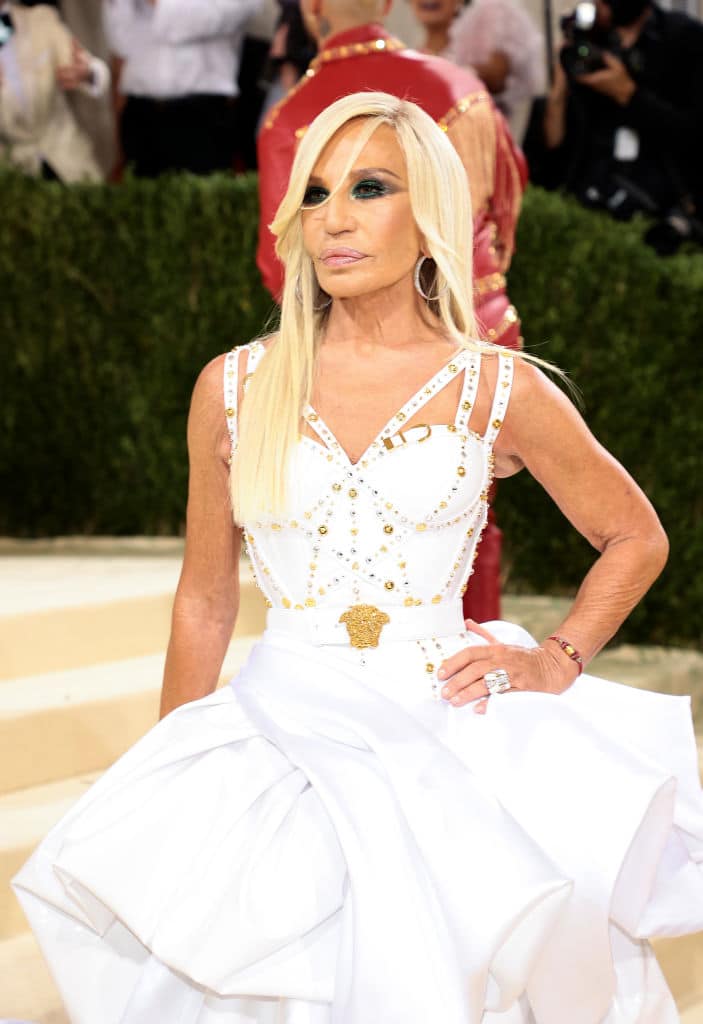 Donatella Versace
66 | Creative Director, Versace | Italy
After Gianni Versace was murdered in 1997, his younger sister Donatella stepped in to run his eponymous fashion house. Over the years, she's masterminded a number of high-profile moments, including J.Lo's plunging jungle dress for the 2000 Grammy Awards. In 2018, when she was 63, she executed the biggest deal of her life: selling the brand to Michael Kors for $2.1 billion. Versace remains the creative director and public face of the company.
Margrethe Vestager
53 | Executive Vice President of the European Commission | Denmark
Vestager spent two decades in the Danish government before landing a job holding the world's biggest tech companies to account. Since being named EU Commissioner for Competition Policy in 2014, and then being appointed executive vice-president in 2019 with responsibility for a "Europe fit for the Digital Age," she has taken actions against Apple, Amazon, Facebook and others. In 2018, Vestager fined Google a record penalty of €4.34 billion for abusing its market dominance.
Corinne Vigreux
57 | Cofounder, TomTom | France
As one of the cofounders of the €1 billion market cap GPS and mapping company TomTom, Vigreux is one of the most prominent female founders in Europe. She's using her position to help women follow her lead. In 2018, she opened Codam, a tuition-free coding college in Amsterdam, the site of TomTom's headquarters. "There's a societal importance to teach digital skills to everyone, especially as automation will disrupt every job in the next decade," she said recently.
Anca Vlad
64 | Founder-President, Fildas-Catena | Romania
Described as the most powerful woman in Romanian business, Vlad is the founder of the pharmaceutical group Fildas-Catena, the strongest player on the domestic pharmaceutical distribution market. She topped Forbes Romania's most influential women list in 2017. Last year she was elected to the Executive Committee of the European Family Business Federation, based in Brussels. 
Ursula von der Leyen
63 | President, EU Commission | Germany
In 2019, von der Leyen became the first female president of the European Commission, the executive branch of the European Union. In this role, she is responsible for legislation affecting nearly 750 million Europeans. Prior to her appointment, she served in the German cabinet, serving most recently as Minister of Defense. She has been praised for the quiet success of the EU's pandemic response. Since taking office, she has vocally criticized Poland and Hungary for their anti-LGBTQ policies. 
Filya Zhebrovska
71 | Chair, Farmak | Ukraine
One of the richest and most successful businesswomen in Ukraine, Zhebrovska has helped grow pharmaceutical company Farmak into one of the largest pharma exporters in Ukraine. She served as the company's CEO from 1995 until 2007, and has been the chairwoman of its board for the past 14 years. Zhebrovska also holds 100 Ukrainian patents.