The next boom in world football over the coming 10 years will surely be in the women's game, largely because the potential is so great. And the impact the African sides can make.
Africa will send a quartet of teams to the FIFA Women's World Cup for the first time, which includes two debutants at the tournament to be staged in Australia and New Zealand from July 20 to August 20.
It will be a month-long celebration of football and the great strides the women's game has made in recent years to create a product that has a growing army of fans and admirers.
Just what impact the African sides can make remains to be seen. Nigeria have appeared at every tournament played since 1991, while continental champions South Africa will play their second finals having debuted in 2019.
North African side Morocco and southern African nation Zambia take their places for the first time, but are packed with potential.
The World Cup has been expanded from 24 teams to 32 this year, providing an extra spot for the continent.
South Africa have been drawn in something of a Group of Death that includes Sweden, who are ranked number three in the world, Italy and Argentina, who are both also well ahead of them in the global rankings.
Sweden were runners-up at the 2003 World Cup and have won bronze on three other occasions, including last time out in France in 2019. They have also won the silver medal at the last two Olympic Games.
Italy are ranked number 16 in the world and were quarterfinalists four years ago, though perhaps Banyana midfielder Refiloe Jane, who has been based in that country for the last few years, will be able to add some insight.
Argentina are appearing at a fourth World Cup but have yet to get past the group stages, so may be the team Banyana should target. They are ranked 28 in the world, still well ahead of South Africa's 54.
"It is a tough group, we cannot escape that fact," Banyana Banyana coach Des Ellis tells FORBES AFRICA. "But we have to believe we can advance. There is no point going to a World Cup and not believing in yourself.
"The tournament in 2019 was a big learning curve for us, but also a great experience and we will bring that into this World Cup.
"Since then we have grown as a team, we are African champions, we have four more years of experience and more players who play overseas. So we have to go there with confidence in what we can achieve."
South Africa open their tournament against Sweden on July 23, perhaps a blessing to get, on paper, their toughest assignment out the way first.
"We know them, we have played them a few times in recent years and we have been competitive. There is no reason why we can't be so again."
South Africa drew their last meeting with the Swedes 0-0 in 2019 and were beaten 3-0 at home a year earlier.
Italy will be new opponents, as will Argentina, but Ellis is also adamant it is about how her side prepares ahead of the tournament.
"We have to be ready, to be in the best shape that we can be as a squad, both physically and mentally, and then make sure we execute our plans in the matches. We cannot ask for more than that."
Zambia also have a challenging group with Spain, Costa Roca and Japan. The Asian nation were world champions in 2011 and runners-up in 2015, while Spain reached the second round four years ago. Costa Rica's only previous finals was in 2015 when they exited in the group stage.
Zambia have announced that they will camp in Spain ahead of the tournament.
Football Association of Zambia President Andrew Kamanga says there is much to work on ahead of the World Cup.
"We need to work on the physical side of the team, we need to strengthen the analysis and bring in technical advisors. The coach [Bruce Mwape] will remain in charge of the team, but we need to reinforce the areas where they need additional support," Kamanga says.
"We will play three friendlies within Europe before the tournament, we want everyone who has a chance to be considered the opportunity to train. We will have local camps and those who make it from there, will go to the next stage.
"The squad to go to the World Cup will only be selected after the training camp in Spain, so the process is quite intense. No-one is guaranteed a place and everyone's position is up for grabs."
Nigeria are at yet another finals, but have yet to really fly the African flag, though they too have been handed a horror draw.
They must play hosts Australia, who will be among the tournament favorites, Olympic champions Canada and the tricky Republic of Ireland, who have former Banyana Banyana coach Vera Pauw now in charge.
The Super Falcons are coached by American Randy Waldrum and he knows just what awaits.
"It's scary, to be honest. Our first two games are brutal," the Texan said. "Many people have our group ranked as the hardest in the World Cup. The other three teams are all ranked in the top 25 in the world. They all pose different kinds of problems."
---
A FIRST AFRICAN HOST?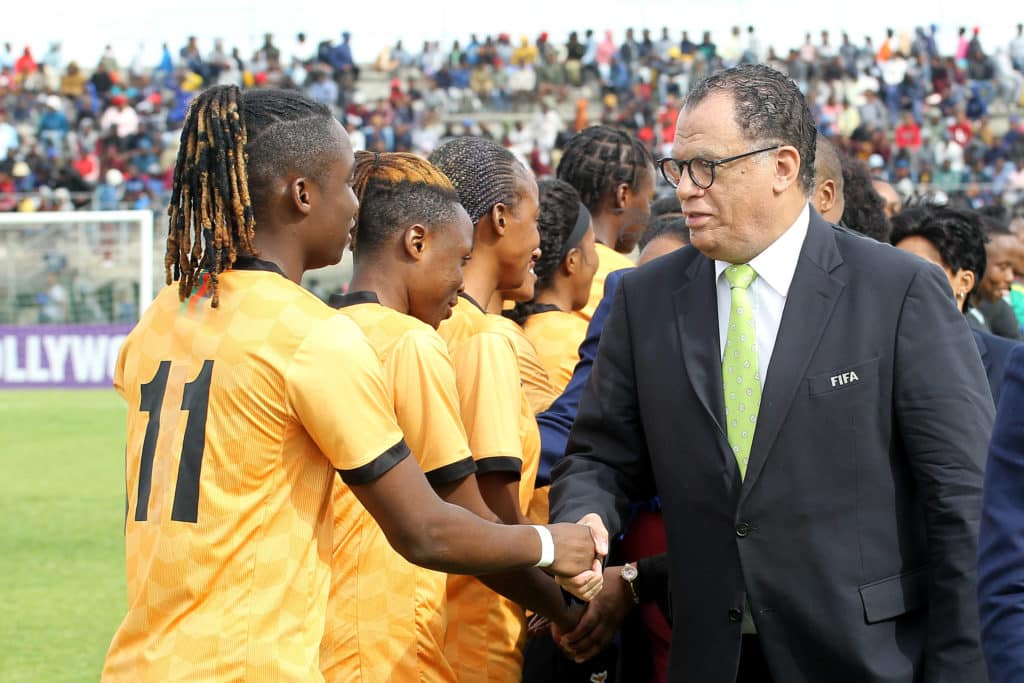 South African Football Association (SAFA) President Danny Jordaan is under no illusions as to the task ahead of Banyana Banyana in Australia and New Zealand, but has also set his sights on a secondary prize.
Jordaan, who was a key figure in South Africa winning the bid to host the 2010 FIFA World Cup, is now hopeful of the country staging the 2027 women's tournament too.
They are up against a combined bid from Belgium, Germany and Netherlands, while Brazil have also thrown their hat in the ring. The United States and Mexico have said they too will join forces on a bid. But Jordaan believes Africa's time is now.
"When you look at world football, the first men's World Cup was 1930. The first World Cup in Africa was 70 years later. As a result, the gap between European and South American football in relation to Africa and Asia is now impossible to close," Jordaan tells FORBES AFRICA.
"Of the global revenue for football, 80% goes to Europe. Africa is on the margins. Now, if we sit back and do nothing, and the same pattern emerges in women's football, we are going to struggle to close the gap between in women's football as well.
"We want to have a strong bid to hopefully secure the Women's World Cup on the African continent because that will inspire and invigorate and strengthen football for women on the continent and close that gap rather than allow the pattern to repeat itself."
Jordaan believes it is imperative that FIFA acts to at least try and give African women's football a shot in the arm. "If we want football to be truly global, then we must increase the competitiveness throughout the world. I think Africa can deliver a winner of the Women's World Cup long before the men eventually get an African winner.
"Of course, Morocco made it to the semifinals [of the men's tournament in Qatar last year], but I think it's going to be quite a challenge for Africa to eventually win a men's World Cup.
"That doesn't mean you must give up. But I think on the women's side, we have a greater chance."
Whether that will come in this tournament Down Under remains to be seen, but Jordaan is hopeful that
Banyana Banyana can at least make the knockout rounds.
"It's a second consecutive World Cup for us, about 80% of the players are going for a second World Cup, having been there in France 2019. So, they must be over the jitters and have more experience," he says.
"We want them to go to the second round. But even that second round place is going to be a challenge because we're up against Sweden, Italy and Argentina. There's a gap of 30 places between us and the rest in that group.
"Therefore, we have to give [the players] enough opportunity to be able to deal with the challenge that they're facing. It is very, very important. I think that we have a chance to go through the second round."
---
Nigeria did recently get a morale-boosting 3-0 friendly win over World Cup co-hosts New Zealand to go with victories over Costa Rica and Haiti.
"Probably still a 'B' [mark] for the team, we got three goals and a clean sheet, maybe I guess am a little harsh with that grade, but there are still so many things we can improve on," Waldrum said in the wake of the New Zealand win. "We have got better and better, that's what we need leading up to the World Cup."
Morocco have shot from nowhere to be among the leading teams in Africa in recent years, and had in fact not even qualified for the African championship in 20 years before they hosted in 2022.
But there has been a heavy investment in the women's game in the country, and well as a reach-out to the diaspora to find gems such as English-born Tottenham Hotspur forward Rosella Ayane.
She will be their major threat as they face Germany, Colombia and South Korea in what looks the gentlest of the pools for the African teams.
"There's a lot of talent in Morocco, and they'll eventually be picked up and spotted but I'm so proud to be flying the flag for Morocco, for Africa as a continent and for other countries that don't necessarily get the recognition sometimes that they deserve," Ayane told Inside the WSL.
"It's been an incredible time for the country, for Arab women and for Arab women in sport. Sometimes, I really need to take a step back and actually look at what we've achieved because sometimes I can't put it into words.
"So, it's been a real journey and one that I'm going to be proud of for the rest of my life."
Ayane makes one other excellent point – for all the African teams at this World Cup, it is a chance for the players to put themselves in the shop window and sign professional contracts with top clubs. That is now a dream closer to being realized.
"There's a lot of talent in Morocco, and they'll eventually be picked up and spotted but I'm so proud to be flying the flag for Morocco, for Africa as a continent and for other countries that don't necessarily get the recognition sometimes that they deserve."
---
WHERE TO NOW?
The next big boom in world football over the coming 10 years will surely be in the women's game, largely because the potential is so great.
While men's football has, to a point, become saturated, the potential in the women's game is still largely
unrealized.
"Football and women are not only the right thing to do, but it's also good business. There is a massive 3 billion customer market that is gravely under-served and untapped," says Victoire Cogevina Reynal from Gloria Football, which is dedicated to growing the women's game.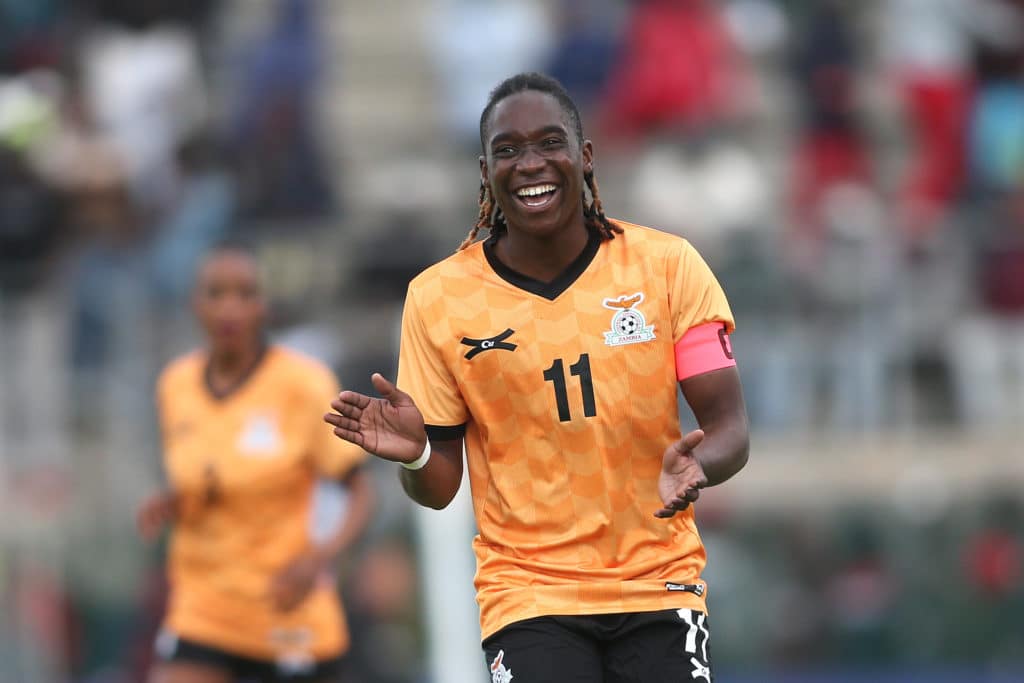 It is a point echoed by Ebru Koksal from Women in Football, but she says it can only happen with more resources.
"To grow the system we need a fair distribution of resources. Today, only 2% of the global value and money that football generates goes into women's football," Koksal says.
Cindy Parlow-Cone, President of US Soccer, believes this is a seminal moment for the women's game and that change is coming.
"The women's game is poised for exponential growth. I think the time is now to invest in the women's side of the game across the globe," she says.