Salima Mukansanga boasts many historic firsts.
We look back at our interview with Salima Mukansanga, the international football referee from Rwanda who is also a listed referee for FIFA since 2012 and continues to make waves. In 2019, she was an official at the FIFA Women's World Cup in France.
In 2022, Mukansanga became the first woman to referee at the African Cup of Nations. She was also a referee at the FIFA World Cup in Qatar last year.
A winner in the sports category at the FORBES WOMAN AFRICA Awards on March 8 this year, she was also a spotlight speaker at the FORBES WOMAN AFRICA Leading Women Summit on the same day, as she dwelt on how she kick-started her career, and how it was a rough journey to stardom.
The trailblazing referee said to FORBES AFRICA after the awards win: "Actually, the inspiration [came] from my mentor, he was a FIFA World Cup referee in 2010 and 2014. So this man, I consider him the one who opens dreams for me, because without him I couldn't be here…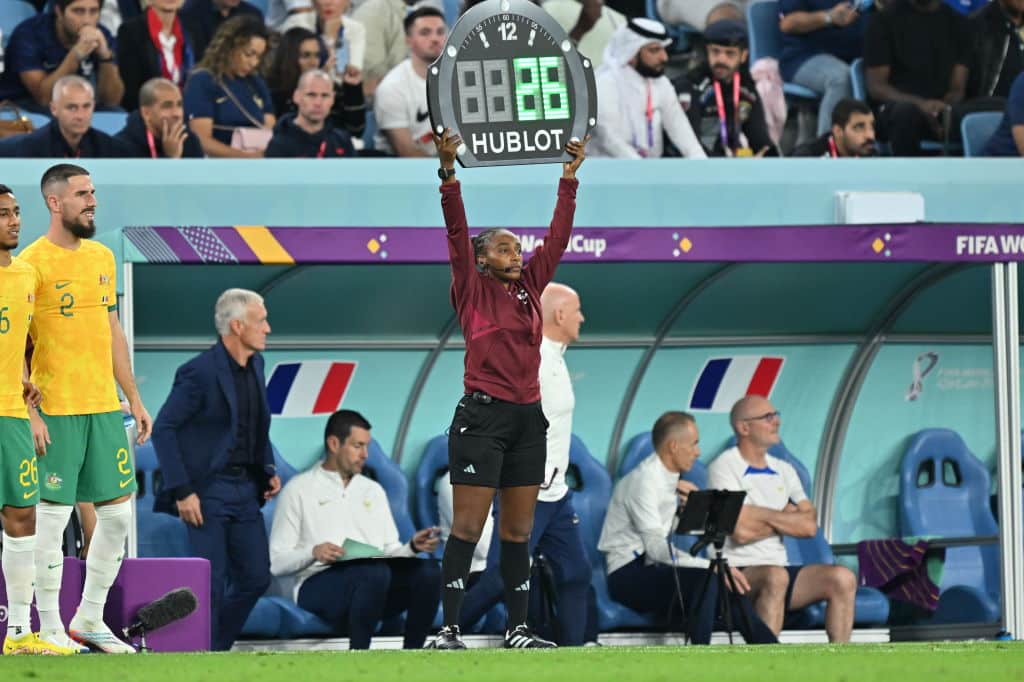 "Because, remember the women–in Africa, where we concede that in a field dominated by men there's no chance–but this man gave me a lot of inspiration, along with my brother and my dad who always tell me 'you are going to reach higher, just keep following your dreams'."
When asked if the future holds more refereeing for Mukansanga, she says she is going to do more.
"No, it's about the performance. And then, if I'm not going to be a referee, I'm going to be part of the refereeing family. Like being an instructor, being a coach, all those things are part of the refereeing career. So, I want to stick with it."
"Ninety-nine percent of the people sending me messages were women. They supported me…Even if she doesn't know me, it doesn't matter. It's each and every woman, especially African women, who want to reach higher, like me," she also said on receiving the FORBES WOMAN AFRICA Sports Award.