Three of the sport's aces will miss the U.S. Open with injuries but remain a hit with marketers, boosting a top ten that made $320 million over the last 12 months.
This year's U.S. Open will be missing some of its most famous faces, including veterans Roger Federer, Rafael Nadal and Serena Williams, as well as 27-year-old Dominic Thiem, last year's men's champion. But no matter who wins the tournament—and its $2.5 million top prize—it will mean little to the upper ranks of tennis' highest-paid players, who more than make up for any dip in prize money with their paydays from endorsements.
Federer, who will miss the Open because of a knee injury, takes the top spot again this year with pretax earnings of $90.6 million over the last 12 months by Forbes' count, less than $1 million of it from actual tennis. Naomi Osaka added to her record-setting 2021 tally to claim the runner-up spot with $60.1 million, more than 90% of that made off the court. Williams, who is nursing a torn hamstring, takes third with $41.8 million, followed by Novak Djokovic with $38 million. Nadal rounds out the top five with $27 million, despite a foot condition that has him out of action until 2022.
Collectively, tennis' ten highest-paid players made $320 million over the last 12 months, down 6% from last year's total of $340 million in large part because the pandemic eliminated opportunities for players to collect both prize money and appearance fees, which can run into the millions for superstars willing to show up at exhibitions and lower-profile tournaments. The downturn was mitigated off the court, where the ten players made $281 million, a 4% rise from last year despite reduced spending by many brands as Covid-19 strained their budgets.
It's a luxury not everyone in the sport has available. Tennis players work essentially as independent contractors, without a salary—or a team or a league—to carry them through tough times. And the pain from the event cancellations over the last 18 months goes beyond the missed prize money. With the exception of a few of the biggest stars—Federer and Williams among them—tennis players' endorsement deals typically include reductions if they don't meet minimum play requirements.
That difficult reality has led the United States Tennis Association to change the allocation of the prize money at the U.S. Open this year to help out lower-ranked players who may be struggling. While the total prize money pool is up to a record $57.5 million, the payout for each singles champion has been cut to $2.5 million, down 17% from last year and 35% from 2019. Meanwhile, players who lose in the first round will take home $75,000, up from $61,000 last year, and second-round losers will get a $15,000 raise, to $115,000.
The shift comes at an important time of transition for the sport, with some of its brightest stars approaching retirement. While Djokovic remains dominant, with three Grand Slam titles already in 2021, the 40-year-old Federer has played in only five events since February 2020 and said on Instagram recently that he would need surgery and miss "many months," prompting speculation that he might never return to competitive tennis. Williams turns 40 next month, and the 35-year-old Nadal has played a total of 14 events the last two years—fewer than he played in 2019 alone. This year's Open is the first Grand Slam event without any of the three in the main singles draw since 1997, as the tennis writer Ben Rothenberg noted on Twitter.
The competition will stay heated off the court, though, as tennis stalwarts join the likes of Andy Murray in building their businesses. The 34-year-old Murray—at one time considered one of men's tennis' Big Four, alongside Djokovic, Federer and Nadal—has spent the past few years compiling off-court equity deals despite being largely sidelined by injuries.
Here are tennis' ten highest-paid players for 2021 as the U.S. Open main draw begins play today.
1. ROGER FEDERER
On-Court Earnings: $0.6 M Off-Court Earnings: $90 M
Total Earnings: $90.6 M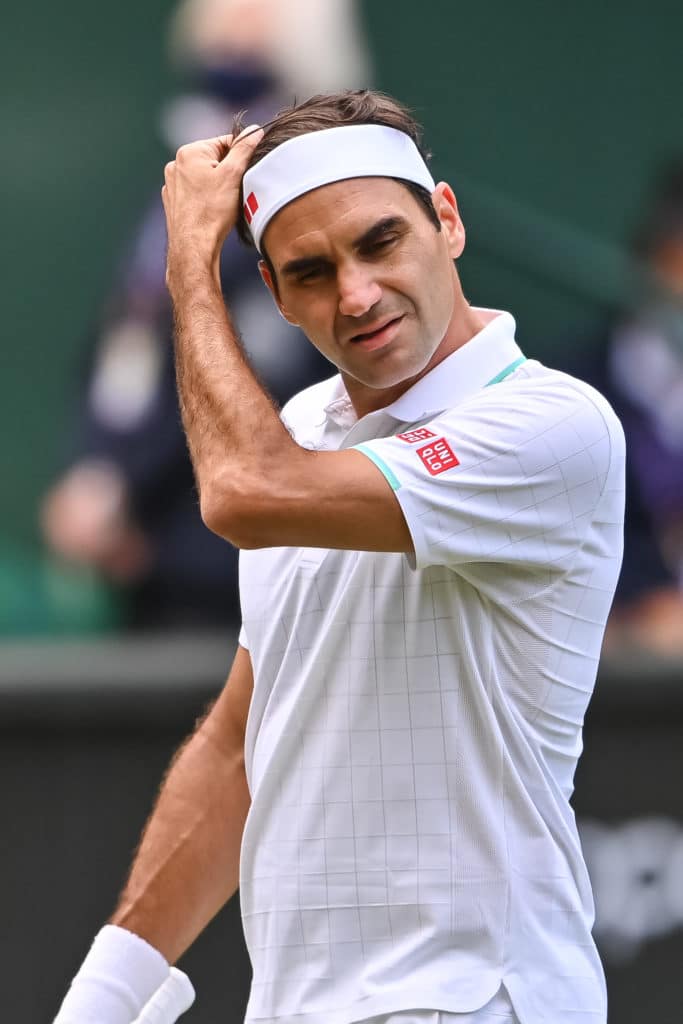 Rafael Nadal and Novak Djokovic have matched Roger Federer's record with 20 Grand Slam singles titles, but Federer remains the unanimous GOAT with sponsors, having collected nearly $900 million off the court across his career to go with his $131 million in prize money. He became the sixth active athlete to reach $1 billion in career earnings (before taxes and agents' fees) this year. And a big payday is still to come: Federer owns a stake in the Swiss running shoe company On, which is preparing to go public. It's no surprise, then, that Federer is tennis' highest-paid player for a 16th straight year.
2. NAOMI OSAKA
On-Court Earnings: $5.1 M Off-Court Earnings: $55 M
Total Earnings: $60.1 M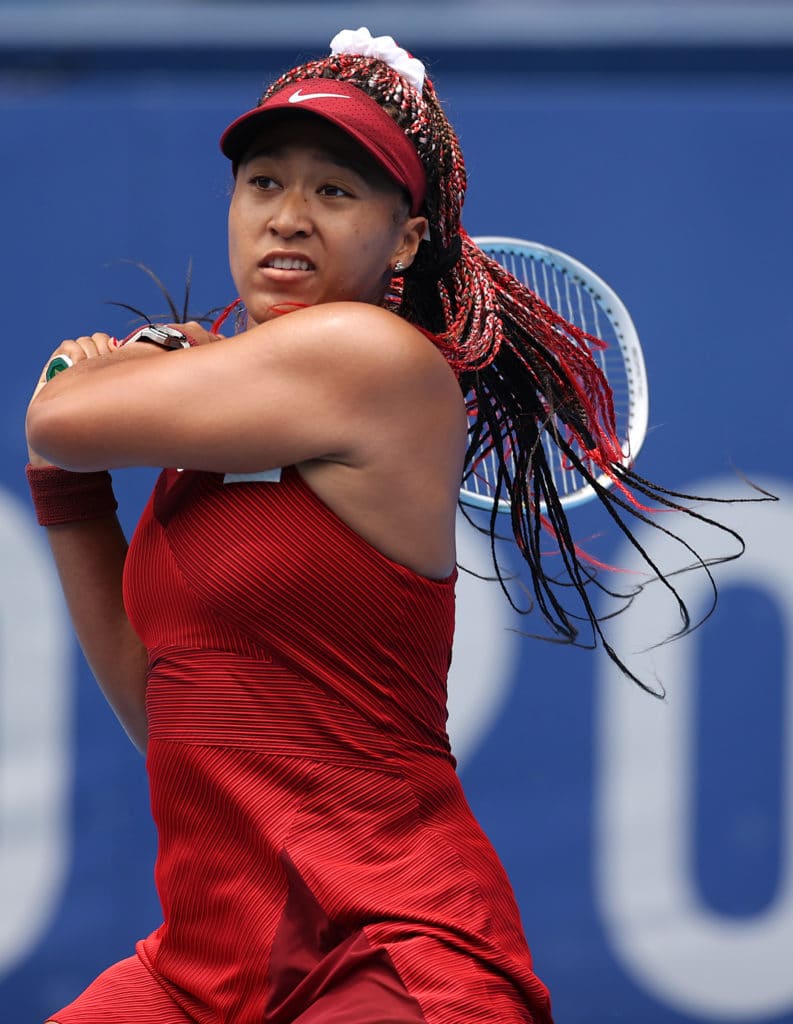 Naomi Osaka withdrew from this year's French Open and skipped ​​Wimbledon, citing her mental health, but sponsors like Nike have voiced support for her, and she continues to add partners to an endorsement portfolio that includes more than 20, the latest being Panasonic. The 23-year-old, who suffered a disappointing third-round loss at the Tokyo Olympics but was one of the faces of the marketing efforts around the Games, was also the model for a Barbie doll that sold out within hours of its release this summer.
3. SERENA WILLIAMS
On-Court Earnings: $1.8 M Off-Court Earnings: $40 M
Total Earnings: $41.8 M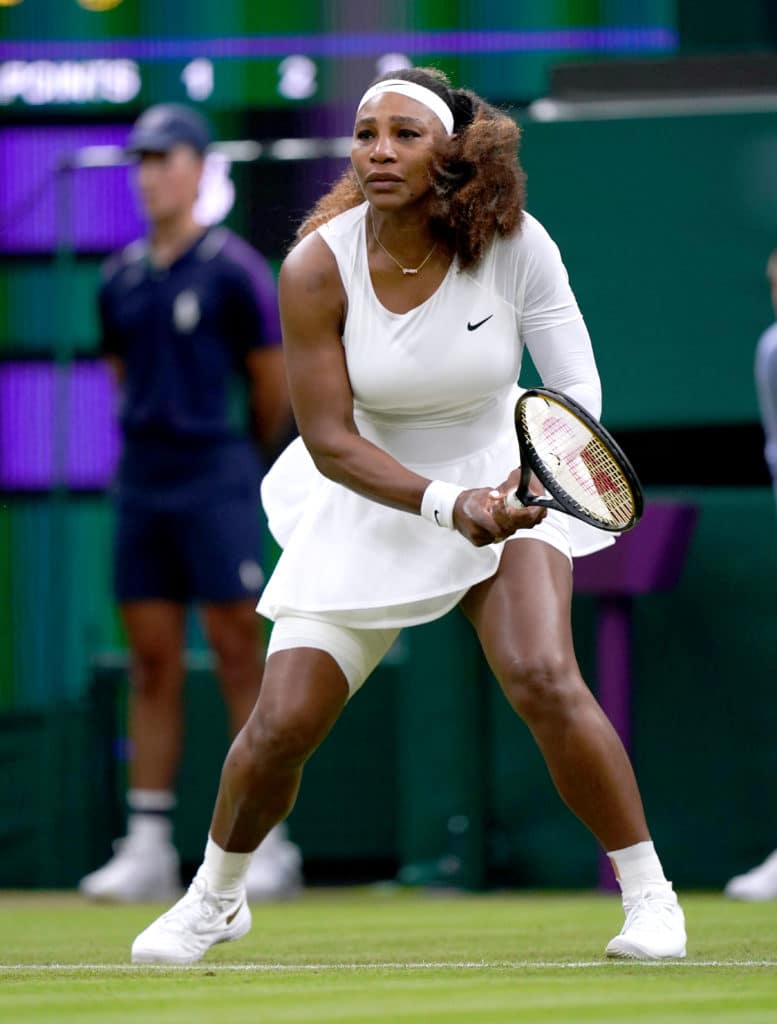 Serena Williams hasn't been able to improve on her open-era record of 23 Grand Slam singles titles since winning the 2017 Australian Open, and she is down to No. 22 in the rankings, with another drop set to come at the conclusion of the U.S. Open. But she, like Roger Federer, remains a sure bet with sponsors, with nearly 20 partners, and she now ranks among America's richest self-made women. Her Serena Ventures fund has investments in 66 startups.
4. NOVAK DJOKOVIC
On-Court Earnings: $8 M Off-Court Earnings: $30 M
Total Earnings: $38 M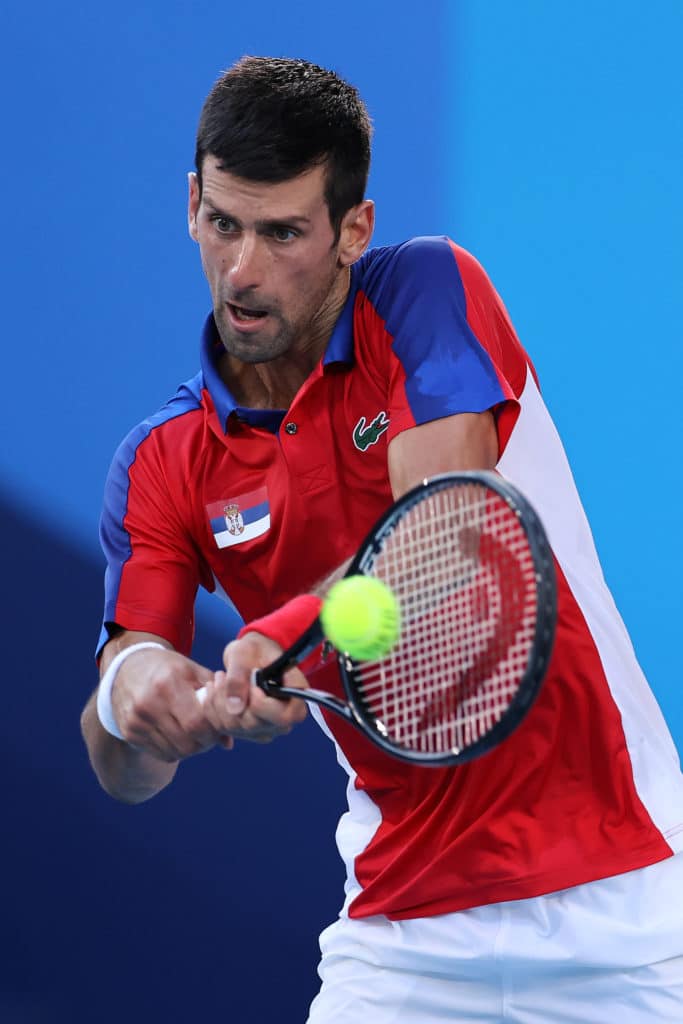 Novak Djokovic's Olympic semifinal loss ended his bid for the first Golden Slam in the history of men's tennis, but he remains on track for its first calendar-year Grand Slam since Rod Laver accomplished the feat in 1969. An Open victory, of course, would also push the 34-year-old ahead of Roger Federer and Rafael Nadal into sole possession of the record for men's Grand Slam singles titles with 21. Djokovic has added partnerships with Raiffeisen Bank, Lemero printer cartridges and Hublot watches this year, and his prize money total would be even higher if not for his default from last year's U.S. Open for inadvertently hitting a line judge with a tennis ball; the disqualification meant he forfeited all of the $250,000 he would have won for making it to the fourth round.
5. RAFAEL NADAL
On-Court Earnings: $4 M Off-Court Earnings: $23 M
Total Earnings: $27 M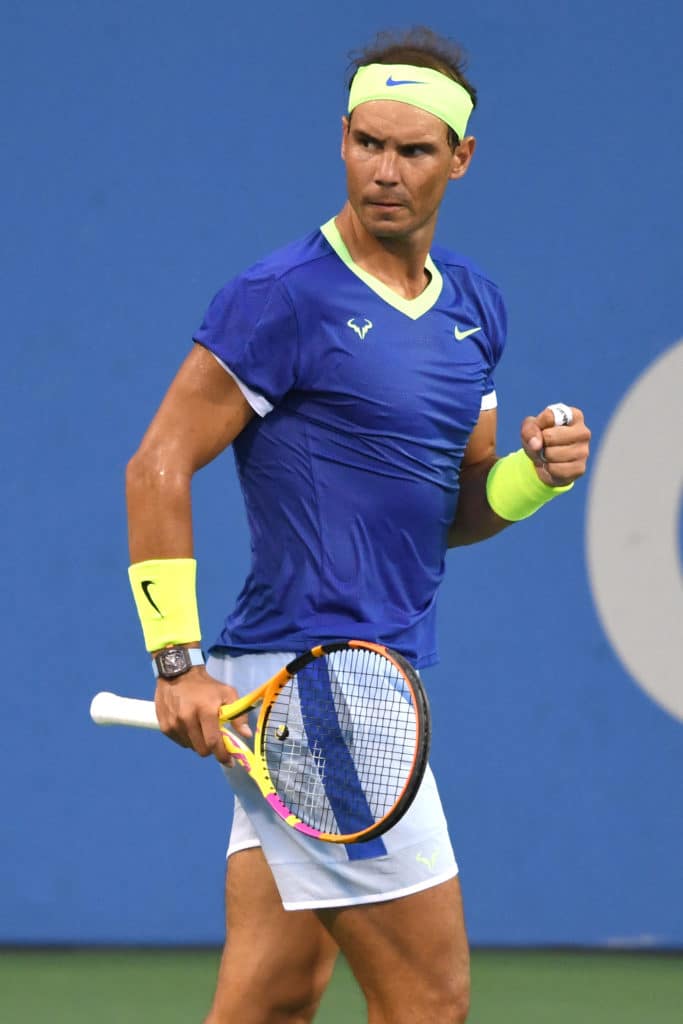 Rafael Nadal is taking time off as he manages a rare condition known as Müller-Weiss disease, or Müller-Weiss syndrome, in which a bone along the arch of the foot begins to deteriorate. He'll hope to get back on the court in 2022, and if his health and the Covid-19 situation allow, he can once again look to command $1 million per appearance at exhibitions and smaller events. His list of sponsors includes Nike, Babolat, Richard Mille and—new for 2021—Amstel.
6. KEI NISHIKORI
On-Court Earnings: $1 M • Off-Court Earnings: $25 M
Total Earnings: $26 M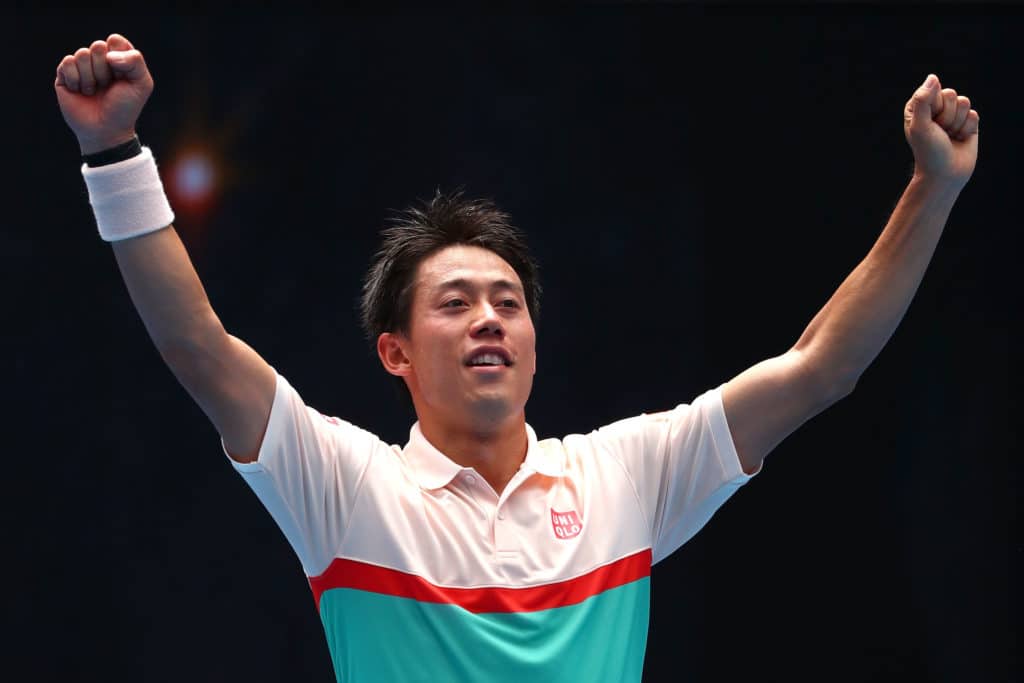 Even though he has sunk to 56th in the rankings, Kei Nishikori maintains his spot among tennis' most highly paid because of lucrative endorsement deals he signed ahead of the Tokyo Olympics, when Japanese sponsors expected him to be one of the major draws of the Games. The 31-year-old has more than a dozen partners, but the question now becomes what happens as some of those deals expire over the next year.
7. DANIIL MEDVEDEV
On-Court Earnings: $5.9 M • Off-Court Earnings: $8 M
Total Earnings: $13.9 M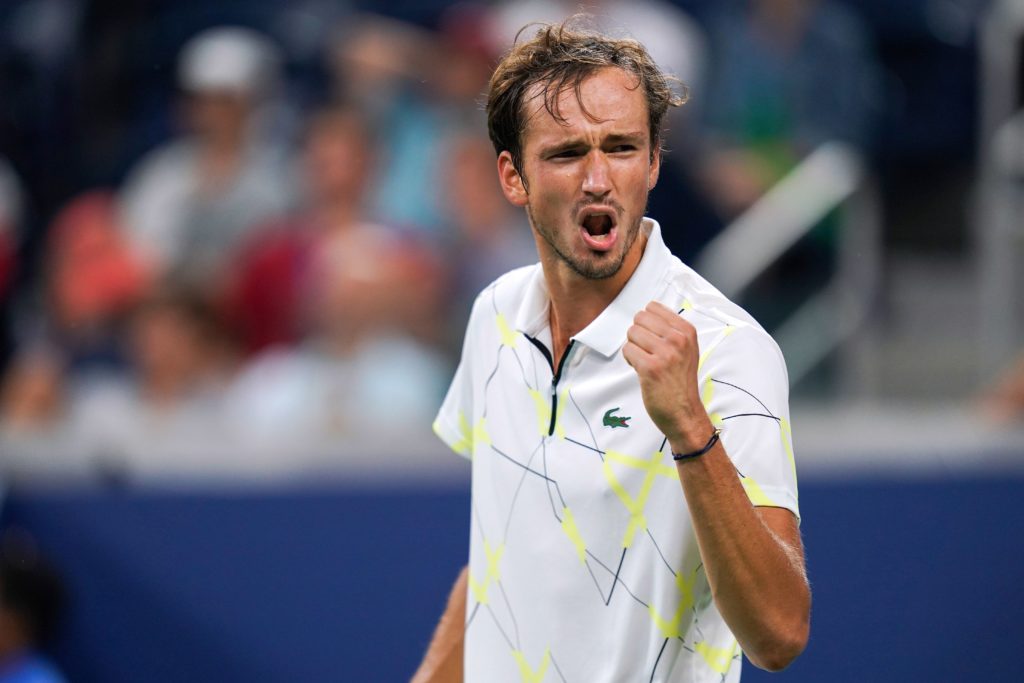 A spectacular three-year run has carried Daniil Medvedev all the way to No. 2 in the rankings, but he remains in search of his first Grand Slam title. Don't count out the 25-year-old in New York: He was runner-up at the U.S. Open in 2019 and in February reached the Australian Open final, where he lost to Novak Djokovic. The on-court success is paying off with lucrative renegotiations of endorsement deals, and a maiden major victory could push him up even further next year. His partners include Lacoste, Bovet watches and Tinkoff Bank, and he announced a deal with gaming gear company HyperX just last week.
8. DOMINIC THIEM
On-Court Earnings: $4.9 M • Off-Court Earnings: $4 M
Total Earnings: $8.9 M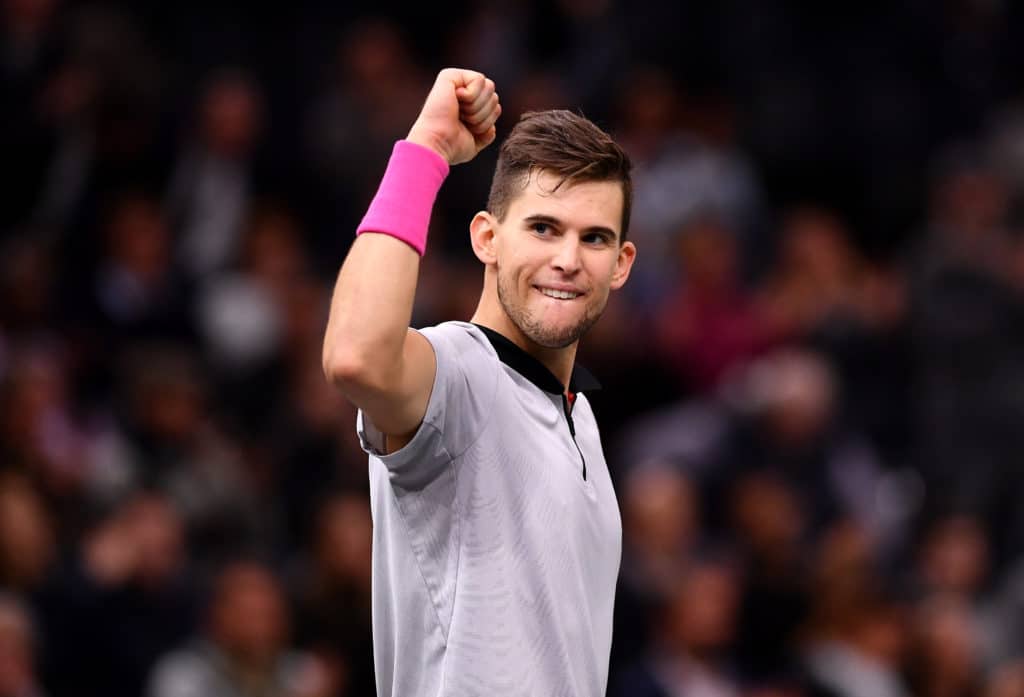 A wrist injury sustained at the Mallorca Open in June has derailed Dominic Thiem's momentum since he won last year's U.S. Open to break through the Djokovic-Nadal-Federer gantlet and become the only men's player currently in his 20s with a Grand Slam singles title. Thiem, 27, counts Adidas, Babolat and Red Bull among his partners and has new deals with Technogym and NEOH candy bars.
9. STEFANOS TSITSIPAS
On-Court Earnings: $4.1 M • Off-Court Earnings: $4 M
Total Earnings: $8.1 M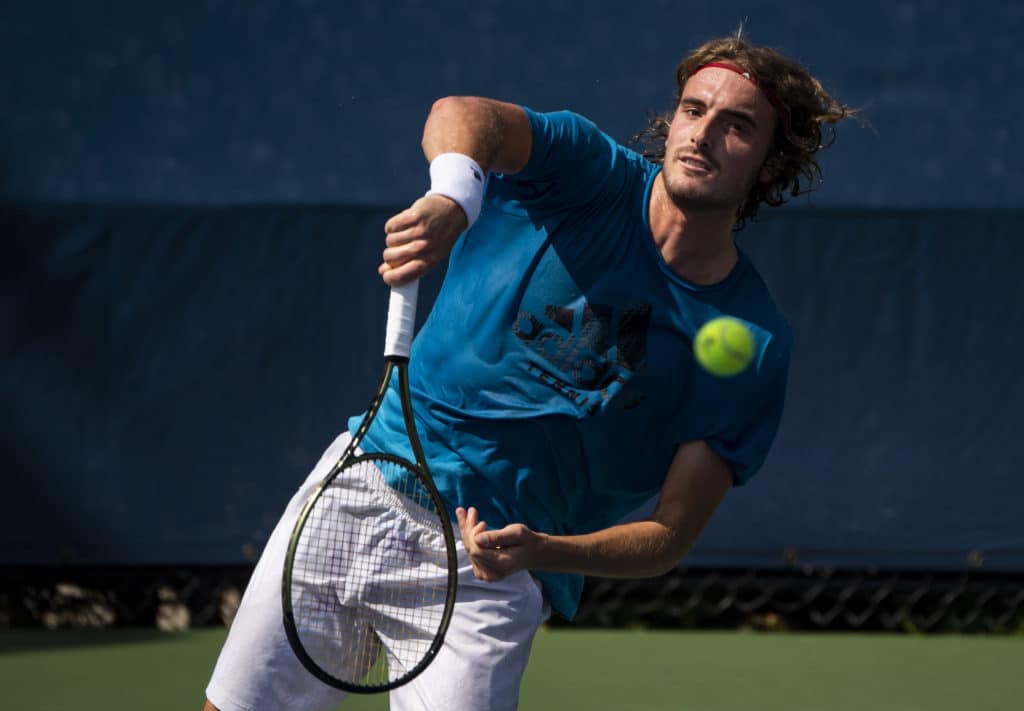 Stefanos Tsitsipas, who has jumped to No. 3 in the rankings from No. 6 last year, is the only new member of the highest-paid list, knocking off Simona Halep. The 23-year-old, who reached a Grand Slam final for the first time in June at the French Open, is partnered with brands like Wilson, Adidas and Rolex and has a captivating personality that industry experts believe could catapult him past Daniil Medvedev and Dominic Thiem in the marketing hierarchy in the long run. Still, he created a minor controversy recently when he voiced his reluctance to get a Covid-19 vaccination.
10. ASHLEIGH BARTY
On-Court Earnings: $3.8 M • Off-Court Earnings: $2 M
Total Earnings: $5.8 M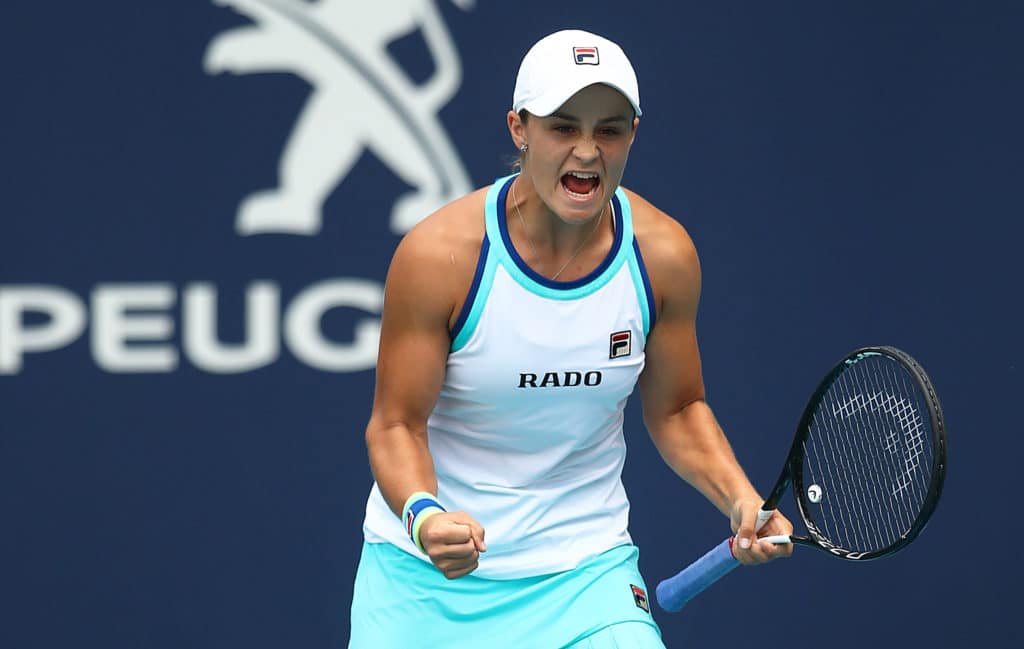 Coming off a career year in 2019 that featured $11.3 million in prize money—the second-highest total ever on the WTA Tour—Ashleigh Barty played only four events in 2020, taking an extended break amid the pandemic and keeping her No. 1 ranking only because the tour temporarily adjusted its points system. She has come roaring back in 2021, with five singles titles—including Wimbledon—and a robust $3.8 million in prize money, the best mark in women's tennis this year. Still, while all of the Grand Slam tournaments offer equal prizes for men and women—the U.S. Open brought its rewards in line in 1973, and Wimbledon became the last of the four majors to do so in 2007—Barty's victory this month at the Western & Southern Open outside Cincinnati provided another reminder that a gender pay gap remains. The 25-year-old took home $255,220 for her title; meanwhile, the men's champion, Alexander Zverev, collected $654,815.
Methodology
On-court earnings figures reflect prize money collected over the last 12 months, dating to the 2020 U.S. Open. Off-court earnings estimates reflect income from endorsements, appearances, licensing and memorabilia, as well as cash returns from any businesses operated by the player. Forbes does not include investment income like interest payments or dividends and does not deduct for taxes or agents' fees.
By Brett Knight, Forbes Staff