Rwanda's mining ambitions will soon be met as a result of increasing, and systematic, investment in productivity, exploration and value addition.
Last year, mineral exports were Rwanda's largest foreign exchange earner, bringing in close to $800 million compared to just over $400 million in 2019. This huge jump in earnings was due to two main factors.
First, owing to increased mines productivity and mineral value addition through enhanced investment, overall export of minerals increased last year to 18, 658 tons from 7,343 tons in 2019.
Second, the increase in global commodity prices of coltan, to $48.82 per kilo in 2022 compared to $33.7 per kilo in 2019. Similarly, cassiterite prices doubled from $9.7 per kilo to $17.3 in the same period.
Rwanda has a long history of mining. The very first instances of mineral exploration took place between 1920-1930 when a team from UMH (Union Minière du Haut Katanga) sent a Belgian team to carry out geological studies. Following successful exploration, two companies MINETAIN (Ruanda-Urundi Tin Mines Company) and SOMUKI (Muhinga-Kigali Mining Company) started mining activities in 1934.
Following independence in 1962, further exploration took place between 1968 and 2020. Using geological mapping, airborne surveys and geochemistry, Rwanda was found to have deposits of wolfram, cassiterite, gold, colombo-tantalite, lithium, beryl, rare earth minerals and various gemstones. More focused investment is being planned to determine the minerals resources of country for de-risking mining investment.
While Rwanda is moving in the right direction in terms of mining revenues, there is still a long way to go before we reach the target set of $1.5 billion by 2024 as set out in the National Strategy for Transformation.
Rwanda Mines, Petroleum and Gas Board is working with the private sector to invest in modern mining techniques and equipment. As a result, we intend to recover between 60%-80% as compared to only 40% using less efficient and rudimentary tools.
By investing in refining and smelting, Rwanda has been able to add value to the ores that it mines as well as the by-products have created even more value. For example, Gasabo Gold Refinery at the Kigali Special Economic Zone, refines raw gold and also sells silver as a by-product. Similarly, Luna Tin Smelter located in Karuruma processes cassiterite and also sells coltan as a by-product. POWER- X coltan refinery has started to refine coltan ore and separate tantalum and niobium.
As a regulator, Rwanda Mines, Petroleum and Gas Board is working closely with the mining industry to ensure best practices in terms of safety and environmental protection. We also partner with the University of Rwanda and Rutongo School of Mining at Rwanda Polytechnics, as well as vocational training institutions, to increase the number of mining professionals in the country.
Traceability is an important aspect of the mining sector and that is why we partner with ITSCI (ITRI Tin Supply Chain Initiative) and BSP (Better Sourcing Program) to guarantee that Rwanda's minerals are conflict-free.
The steps that Rwanda is taking are creating a modern, viable mining industry. In addition to its mineral potential, the progress that Rwanda has registered in terms of ease of doing business, transparent regulatory frameworks, security of persons and property, political stability, stable electricity, and zero tolerance for corruption makes Rwanda an attractive regional destination for mining and mineral processing.
The world is at the beginning of a green-energy revolution. And with soaring global demand for the technology metals i.e., tin, tungsten, coltan and Lithium, Rwanda is set to become a player in ore production and we are working to become mining hub, focusing on processing and trading.
Rwanda's mining journey has been a long and difficult one, but with the right focus, strategy and investments, we are confident that the sector will continue to grow and make valuable contributions to our economy.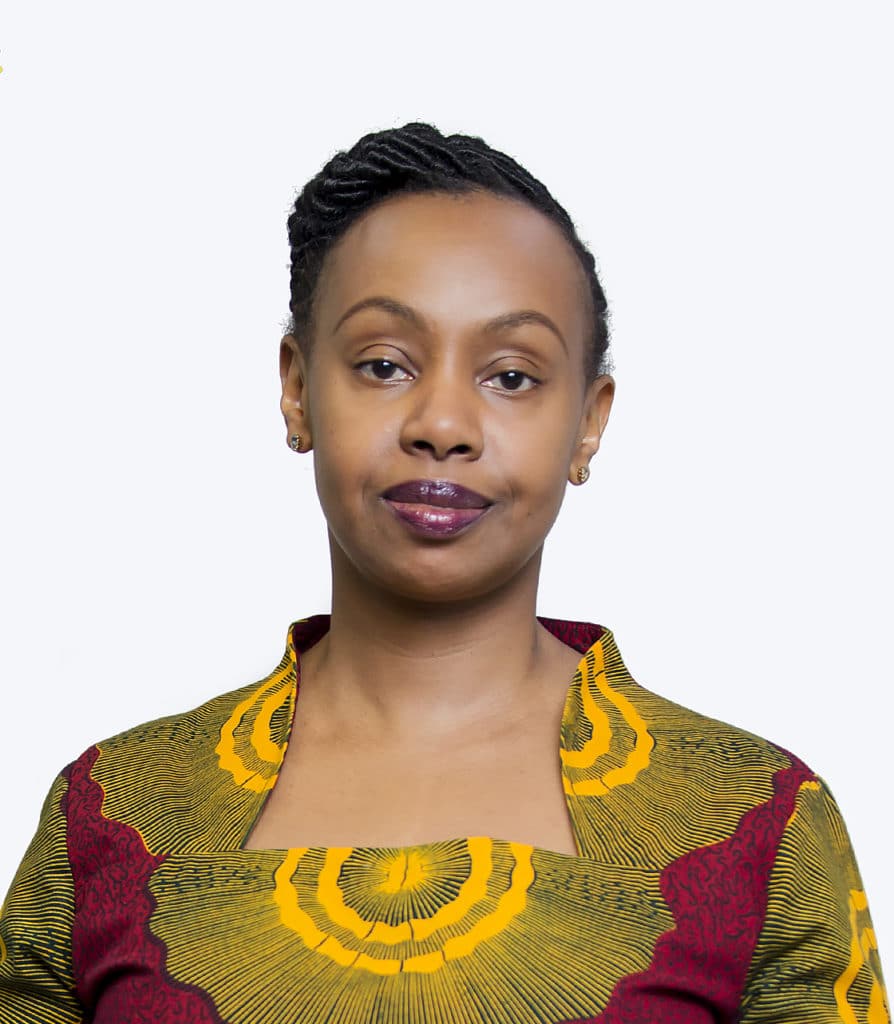 By Amb. Yamina Karitanyi, Chief Executive Officer of Rwanda Mines, Petroleum and Gas Board