This New York City store has been preserving traditional Moroccan handicrafts for nearly 25 years. After the recent devastating earthquake in Morocco, they hope to do everything possible to bring the country back on its feet.
It's not every day that Moroccans see a devastating earthquake crush their homes into rubble and leave them searching for missing family members. The earthquake in September was the strongest in more than a century, severely damaging towns and villages near the base of the Atlas mountains and ripping through the suburbs of Marrakesh.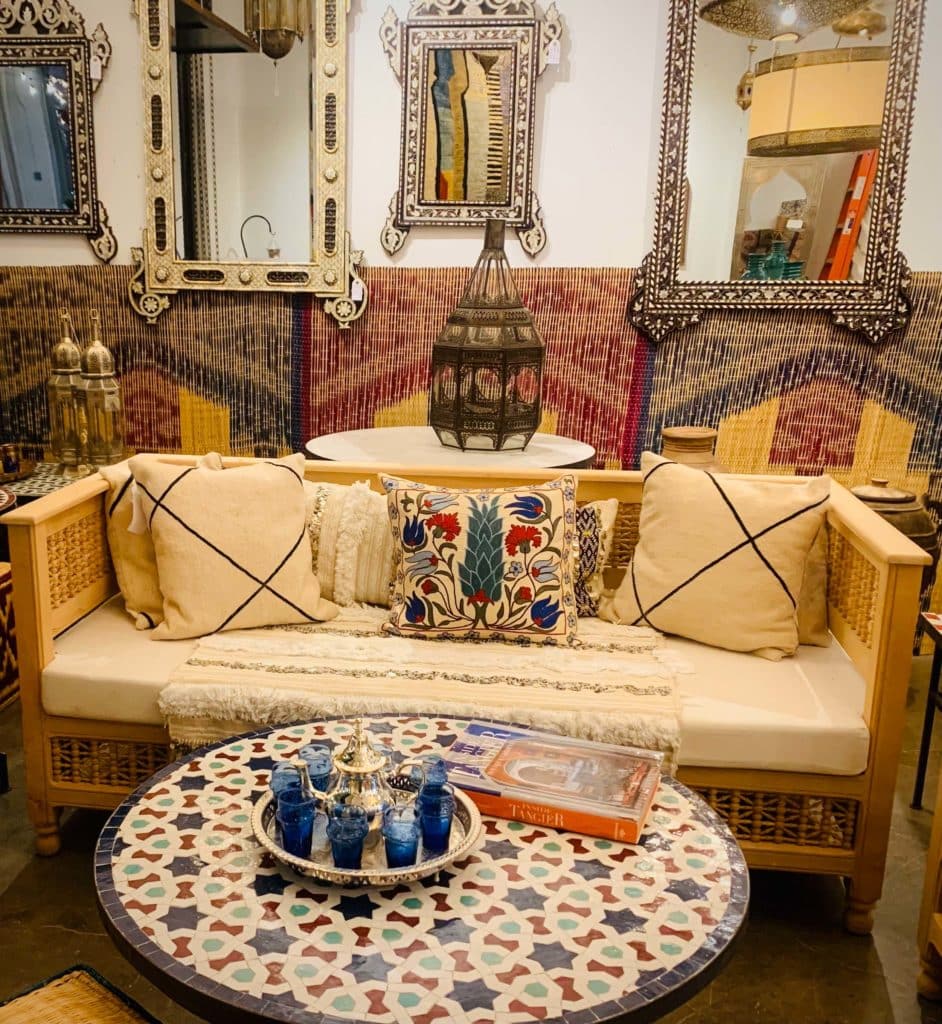 One community severely affected was women weavers. Known for its decorative rugs and handmade artifacts, Morocco's weaving tradition dates back hundreds of years. The craft is passed down from generation to generation, and every rug has a unique story behind it: each rug symbolizes the weaver's family. But the earthquake has made the future of this dying practice even more uncertain.
Communities from all across the globe came forward to help Morocco get back on its feet. One such group was the workers at 'Imports from Marrakesh', a store specializing in handcrafted Moroccan tiles, carpets, lighting and accessories in Manhattan, New York City.
"These weavers lost everything," Stephanie Rudloe, a stylist and decorator, who oversees merchandising at the store, tells FORBES AFRICA. "It will take time for aid to reach them, and we need to do all we can to help them. We're doing a fundraiser in the coming months with the rugs we previously bought from them."
Working with the founder, Mohamed Elmaarouf, Rudloe opened the store nearly 25 years ago. Sharing their combined interest in Moroccan handicrafts, the duo made the store a pioneer in Chelsea Market when it first opened, and it continues to welcome new and old customers.
"We want people to have a special in-store experience," Rudloe says. "It should feel like they're in Morocco. The store is more like a museum designed as a shop. We want to support the work of local Moroccan artisans and have their pieces displayed with pride."
'Imports from Marrakesh' keeps a selection of handicrafts anywhere between $20 and $5,000. Rudloe believes that the wide range makes the store accessible to everyone.
"Even if people don't buy anything, we want to give them a cultural experience," Rudloe says. "We have Moroccan music playing in the store, which adds to the atmosphere. Customers can feel like they're in Morocco without having to travel."
Rudloe feels that Moroccan rugs and furniture are special as they fit well with different kinds of interiors from all across the globe. People can be their own decorators and also have a collection of handmade things that have a spirit and character attached to them.
In the wake of the earthquake, Rudloe wishes that when people visit the store, they see the beauty of Morocco for themselves and are encouraged to provide aid to the country.
"I really hope that the store will make people go to Morocco, too," Rudloe says. "The people there need our help right now. I hope our fundraisers will help them during this time and preserve a traditional culture that's quickly becoming a dying art."