The number of startups in Nigeria surpassed 3,360 last year, reportedly the highest count in Africa. A look at how incubators and accelerators can play an invaluable role in boosting young business in Africa's biggest economy to go from startup to success.
With a population of approximately 218.5 million, Nigeria has one of Africa's most prominent startup ecosystems, often referred to as part of the "big four" alongside Egypt, Kenya, and South Africa. According to the 2023 Global Startup Ecosystem Index, the country's startup scene is a leader in West Africa and ranks 64th globally, with a notable emphasis on the fintech sector.
Statista reported that the number of startups in Nigeria surpassed 3,360 in 2022, with the majority of these established in 2019, constituting around 15% of the 481 ventures counted in 2022. Overall, the concentration of startups is particularly strong in Nigeria's largest city, Lagos.
Furthermore, the Nigerian Startup Ecosystem Report 2022 reveals that approximately 481 operational tech startups in the country have collectively provided employment for about 19,344 individuals as of August 2022. Between 2015 and 2022, a total of 383 Nigerian tech startups, especially in the fintech domain, successfully secured over $2 billion in funding, marking a record high for any country.
Nigeria's dynamic entrepreneurial ecosystem ensures that young talents are consistently innovating, however, entrepreneurs often contend with challenges such as a lack of funding. In fact, the average funding amount for startups in Nigeria hovers around $5,451,944. Up until August 2022, 107 Nigerian startups managed to secure funding, contributing to nearly one-third of funded startups across the continent.
Other challenges facing startups include the need for mentorship, market access, and technical skills. And this is where incubators and accelerators play a key role, especially during the formative stages.
Data from Disrupt Africa reveals that of the 481 startups tracked between January 2015 and August 2022, 217 of them participated in either local or international accelerators or incubators. This 45.1% figure surpasses the 38.6% rate observed in Egypt and far exceeds the 25.7% rate seen in South Africa.
FORBES AFRICA shines a spotlight on some of the incubator and accelerator programs in Nigeria and the entrepreneurs who have reaped the rewards of such assistance.
---
Funded jointly by the German Federal Ministry for Economic Cooperation and Development (BMZ) and the European Union (EU), the GIZ/Digital Transformation Center, Nigeria (DTC Nigeria) has been executed by Deutsche Gesellschaft für Internationale Zusammenarbeit (GIZ) GmbH. The initiative revolves around digitalization and entrepreneurship, with the aim of enhancing the innovation ecosystem's capabilities in key areas such as policy implementation, organizational performance, network enhancement, digital economy service providers, scalable digital solutions, and digital skills. The project's primary objective is to foster the growth of Nigeria's digital economy.
---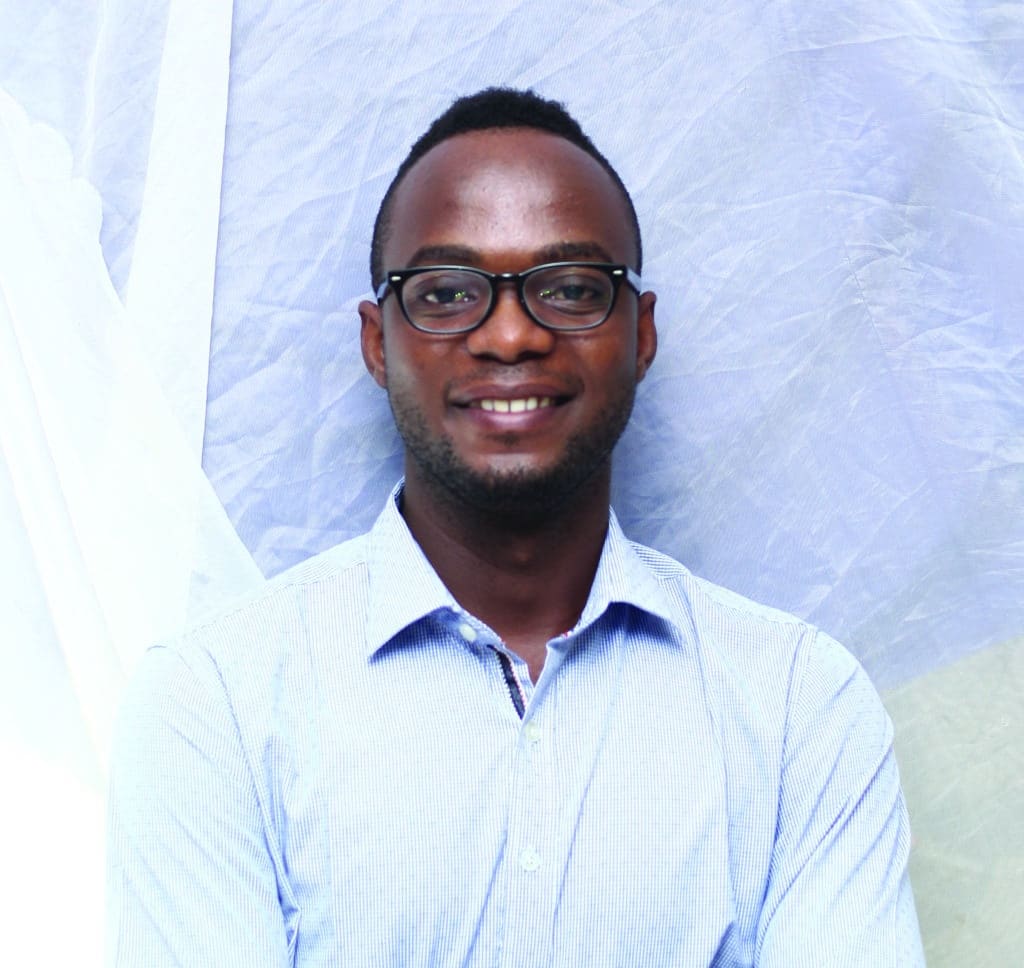 Startup: NorthWave
Incubator/accelerator: GIZ/DTC Nigeria; United Nations Population Fund (UNFPA)/AfriLabs
Dirug Samuel is the CEO of NorthWave, a fintech startup that empowers people to achieve financial freedom by saving collectively with a community of friends, family and colleagues. NorthWave offers collaborative savings for shared goals, as well as interest-free loans. Samuel tells FORBES AFRICA: "The most recent incubation program I participated in is the six-month United Nations Population Fund (UNFPA) incubation program, implemented by AfriLabs and currently the GIZ/DTC Nigeria acceleration program."
He initially got involved with an incubator when he attended a local startup event, where he learned about the advantages of incubators and accelerators from fellow entrepreneurs who had already joined such programs. Samuel decided to join one because he realized that the structured support and guidance these programs provided could significantly enhance his chance of success.
"The incubator program has offered my startup a wide array of benefits. Primarily, it granted us access to a network of seasoned mentors and advisors hailing from various corners of the African innovation ecosystem," says Samuel.
He has already received a product development fund, as well as participated in facilitated investor networking events and pitch sessions. Through these opportunities, Samuel connected with several interested investors and ultimately secured funding.
Looking ahead, Samuel says, "We are expanding our product offerings and exploring new markets. We will officially launch a new product offering."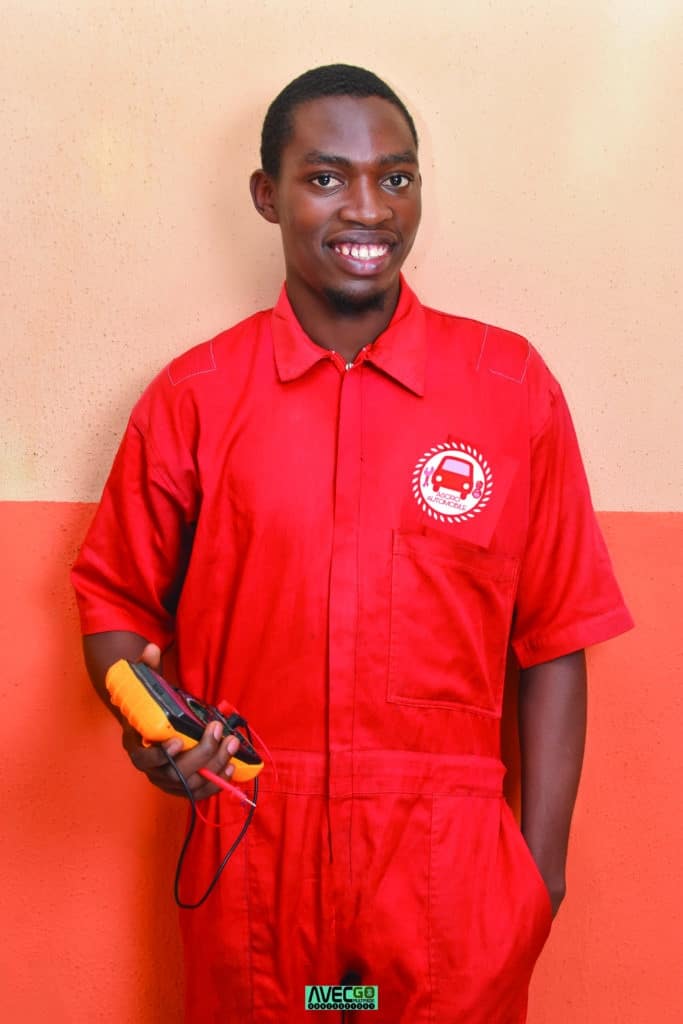 Startup: Asoro Automotive
Incubator/accelerator: Techmybiz by GIZ/DTC Nigeria
Asoro Automotive, a startup that offers digital solutions for car owners and technicians in Nigeria's automotive industry, has launched a platform that connects car owners with verified mechanics, streamlines diagnostics and repairs, and facilitates the sourcing of genuine spare parts. The platform also provides data analytics and insights to optimize operations for both car owners and technicians.
Osasumwen Asoro, the founder and CEO, shares with FORBES AFRICA that he discovered incubator and accelerator programs through a Facebook ad. "Although I had been running Asoro Automotive since 2020, I only learned about accelerator and incubator programs this year. Through Techmybiz by GIZ/ DTC Nigeria, I have gained mentorship and inspiration that has significantly impacted my startup," says Asoro.
While direct investment has not been received yet, the exposure to investors via the program has proven invaluable.
"The program has introduced my solutions to investors, creating connections and new relationships with co-entrepreneurs. I would
strongly advise startups to take this opportunity seriously, as it is the right path for startups and founders. Without this program, we might have believed our business model and strategies were flawless and continued to put in effort without seeing significant results," Asoro adds.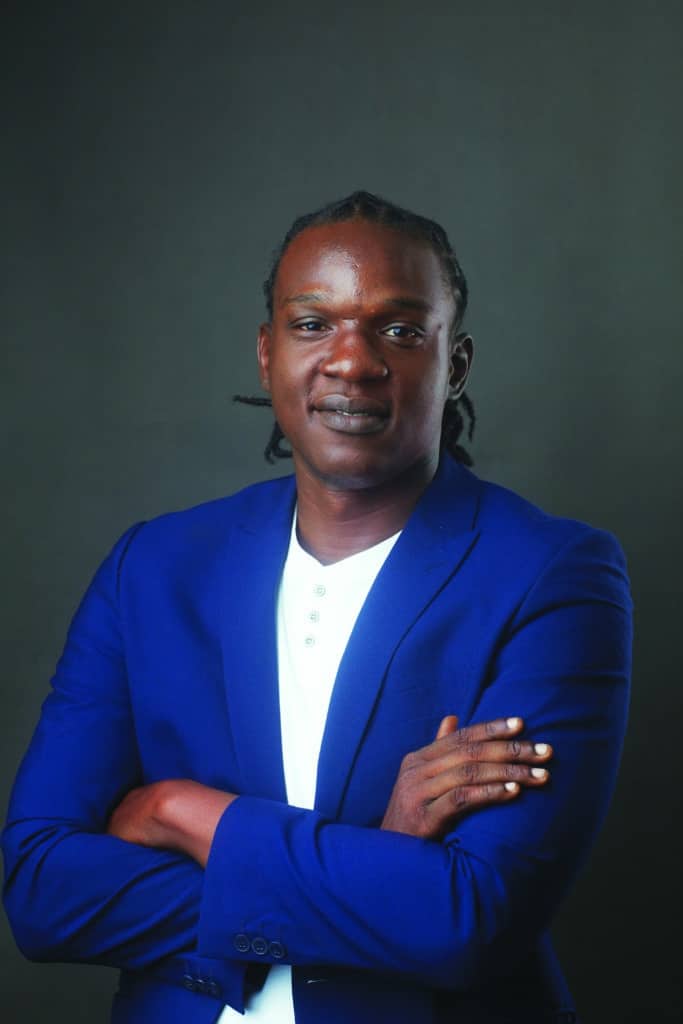 Startup: Moon Innovations
Incubator/accelerator: Techmybiz by GIZ/DTC Nigeria; Sahara Impact Fund; TotalEnergies Startupper Challenge; and the Orange Corners Incubation Program
Michael Osumune is the founder and CEO of Moon Innovations, a cleantech startup that offers solar smart inverter systems for low- to mid-income homes and businesses. Moon Innovations leverages cutting-edge technologies like solar power, artificial intelligence, and edge and cloud computing to create a connected and sustainable future for Africa.
Osumune states that the startup has participated in various incubators and accelerators, including Techmybiz by GIZ/DTC Nigeria, Sahara Impact Fund, TotalEnergies Startupper Challenge, and the Orange Corners Incubation Program.
"These programs not only provided financial grants but also imparted invaluable business training," says Osumune.
"This comprehensive support played a pivotal role in facilitating the development of Moon Innovations' prototype and navigating the intricate path to market entry. The multifaceted assistance provided by these platforms underscores their crucial role in nurturing startups, propelling development, and guiding toward successful market integration," he concludes.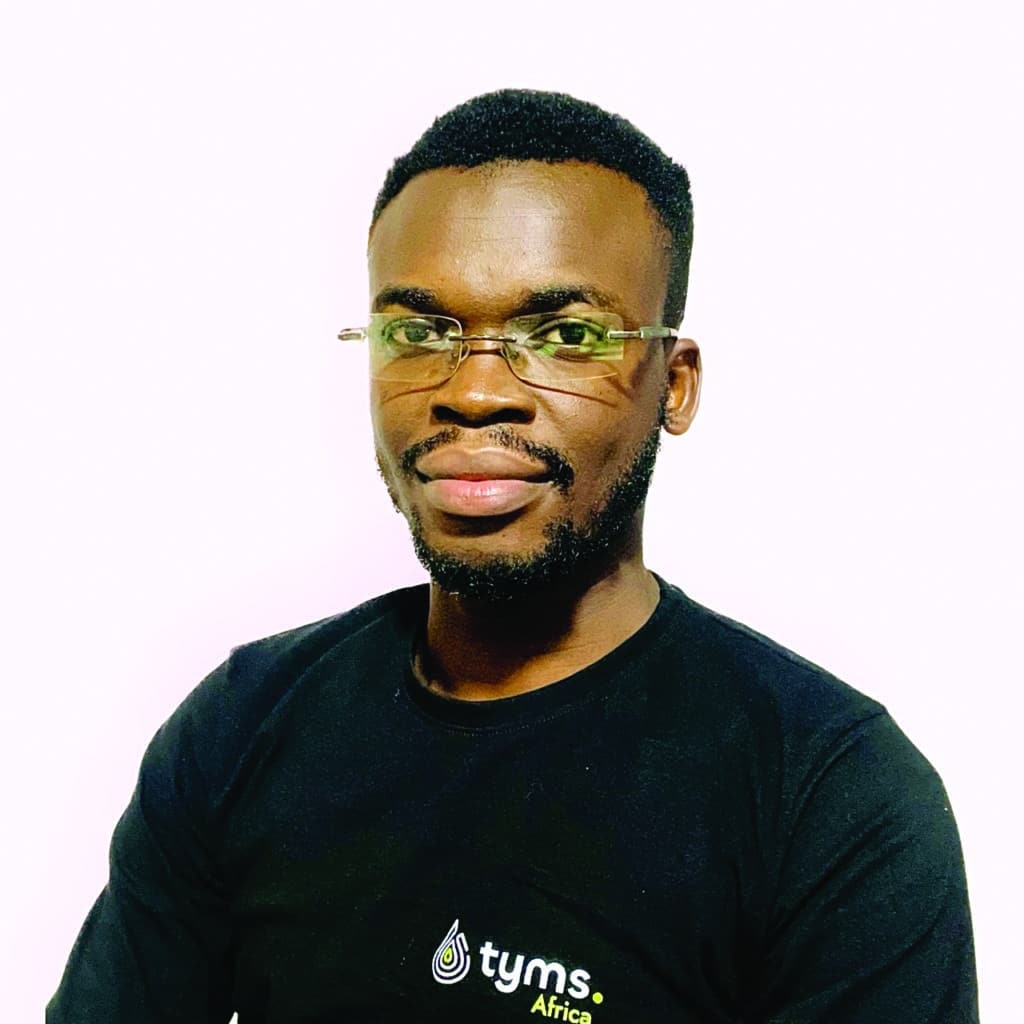 Startup: Tyms Africa
Incubator/accelerator: Pitch2Win           
Tyms Africa is a finance and accounting automation platform that aids small and mid-sized businesses in Africa in cost-saving and rapid scaling. By integrating with third-party tools, banks, and payment gateways, Tyms Africa simplifies intricate bookkeeping and accounting tasks. The platform, which was co-founded by Ibrahim Adepoju and Chineye Ochem, also offers metrics, reports, forecasts and customer management features.
Adepoju excitedly shares with FORBES AFRICA, "We raised over $100,000 within two weeks after the event. That is the fastest raise we ever closed. While we competed for $10,000, we ended up with $115,000." This substantial funding enables Tyms Africa to focus on its business growth without immediate fundraising concerns.
Encouraging other startups to participate in similar programs, Adepoju emphasizes, "Participate in the event, showcase yourself and your product. You don't necessarily need to win the grand prize; there's much to gain as the world is watching."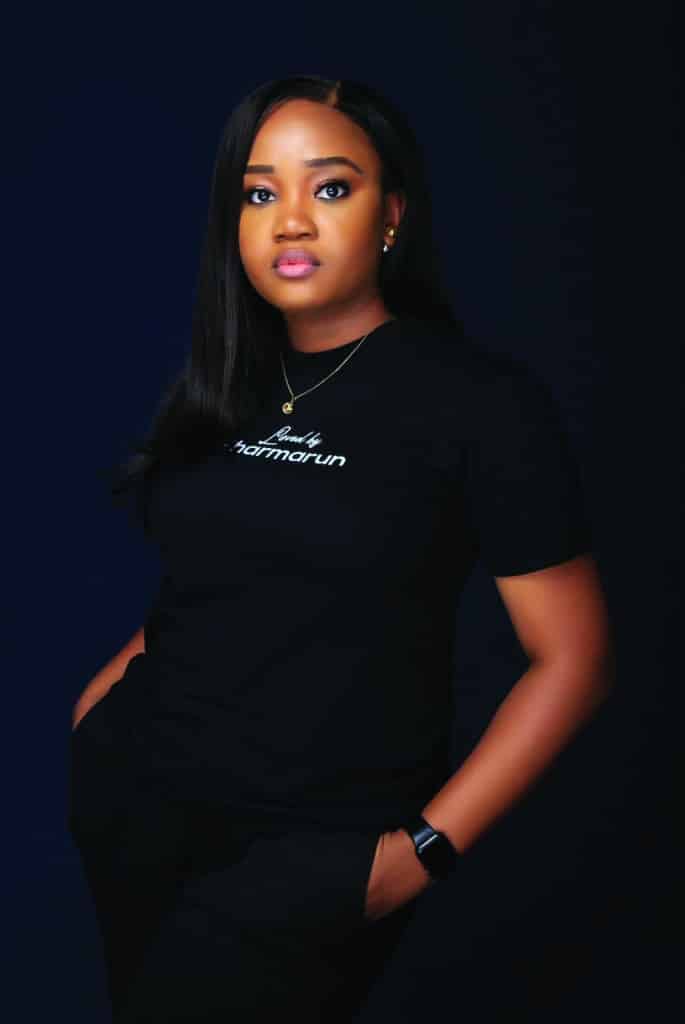 Startup: Pharmarun
Incubator/accelerator: Pitch2Win
Pharmarun, co-founded by Teniola Adedeji and Funmilola Aderemi, is a healthtech startup that enhances access to medication through the aggregation of multiple pharmacies and logistic partners. The platform allows users to order medication online or via phone call and receive deliveries within hours. Additionally, it provides users with discounts, loyalty points, and health tips.
"As an early-stage startup, we are constantly seeking funding and mentoring opportunities to scale our business and make healthcare more accessible. Participating in the Pitch2Win incubation and pitch event was as impactful as a 12-week program," Adedeji shares with FORBES AFRICA.
In addition to securing the winning prize, Adedeji highlights that the event provided Pharmarun with unparalleled access to key stakeholders within the tech ecosystem, enabling interactions with industry experts, investors, and potential partners. Valuable feedback from the judging panel and audience helped refine their offerings and improve the user experience.
"As winners of the competition, the equity-free prize of $10,000 provided crucial financial support to bridge the funding gap and boost our ongoing fundraising efforts. The event's validation of Pharmarun's vision to transform healthcare access in Africa further solidified our credibility," says Adedeji.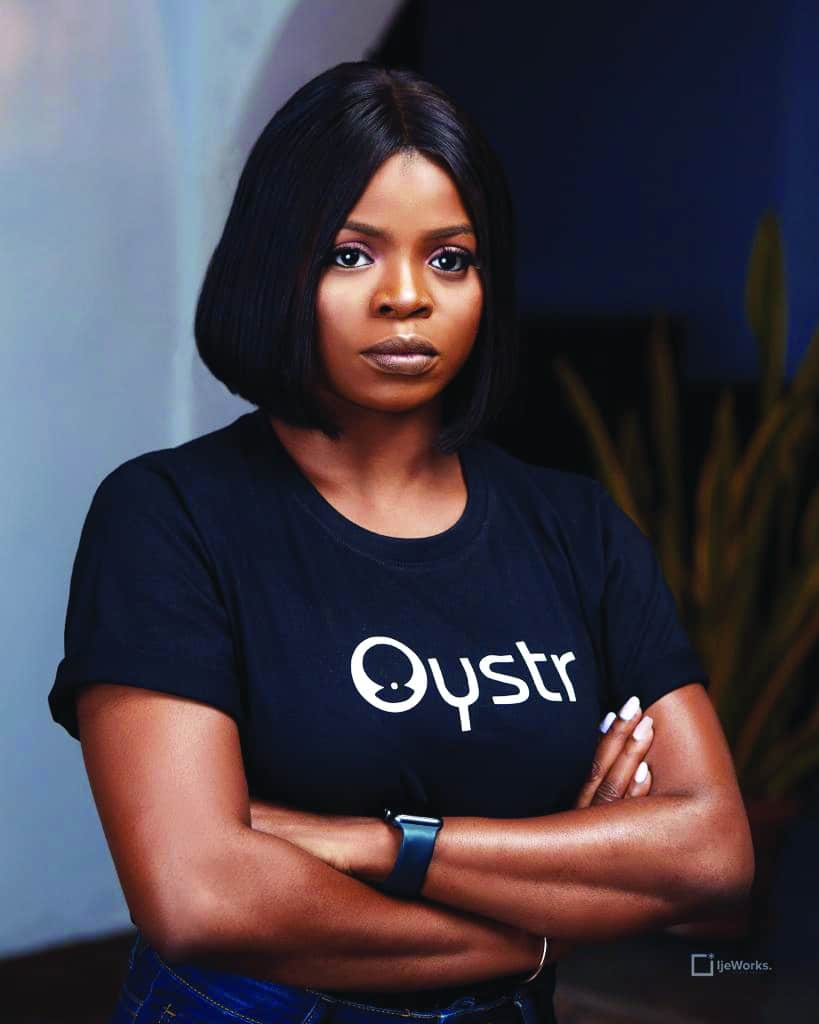 Startup: Oystr Finance Inc.
Incubator/accelerator: Pitch2Win
Oystr Finance Inc, co-founded by Ifedolapo Lawal, Olusola Onajobi and Omotayo Iginla, provides alternative data and credit solutions for lenders in Africa.
Lawal explains the motive for participating in Pitch2Win to FORBES AFRICA. "We launched a new product and needed unbiased feedback from potential users and investors, and Pitch2Win provided access to that."
Despite a tight timeline of less than three days and just five slides for her pitch, Lawal found immense value in honing her storytelling skills and getting feedback from other participants.
"The art of delivering a compelling pitch in under five minutes with just five slides was my key takeaway. While not my first pitch, Pitch2Win accelerated my mastery of this art. We prepared our pitch within three days with just five slides, and we excelled. Not just my team, but all participants," Lawal reflects.
Lawal admits her nervousness before taking the stage due to the size of the crowd, but she soon found solace in realizing the audience's supportive intent. "Anxiety before the pitch arose from the unexpectedly large crowd. However, once on stage, I overcame it as I recognized that the crowd was there to back us, not criticize us."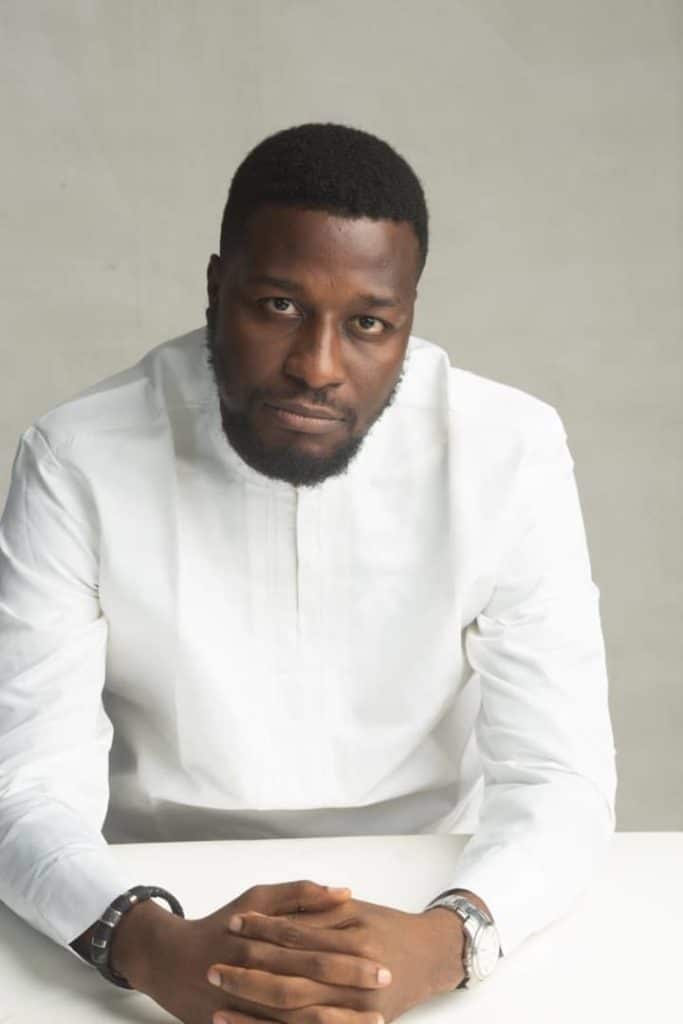 Startup: ZeroComplex AI
Incubator/accelerator: Pitch2Win
ZeroComplex AI offers a range of AI APIs that seamlessly integrate AI into businesses' applications and services. The business was co-founded by Kehinde Olateru, Adegbenga Agoro, and Olusola Adebayo. Olateru explains to FORBES AFRICA that they applied for Pitch2Win to receive feedback, validation, and exposure for ZeroComplex AI.
"After the first session with one of the program mentors, we pivoted our business model from developer-focused to small and medium-sized businesses (SMBs) focused. We secured our first pre-seed funding from one of the mentors, who also runs a VC firm. This 100% validated that we were on the right track with our target customers," Olateru notes.
He adds, "We closed our pre-seed round just 48 hours after Pitch2Win. All our investors were either mentors or judges from the program. Without the event, we wouldn't have raised our pre-seed funding, nor would we have gained some of our current customers."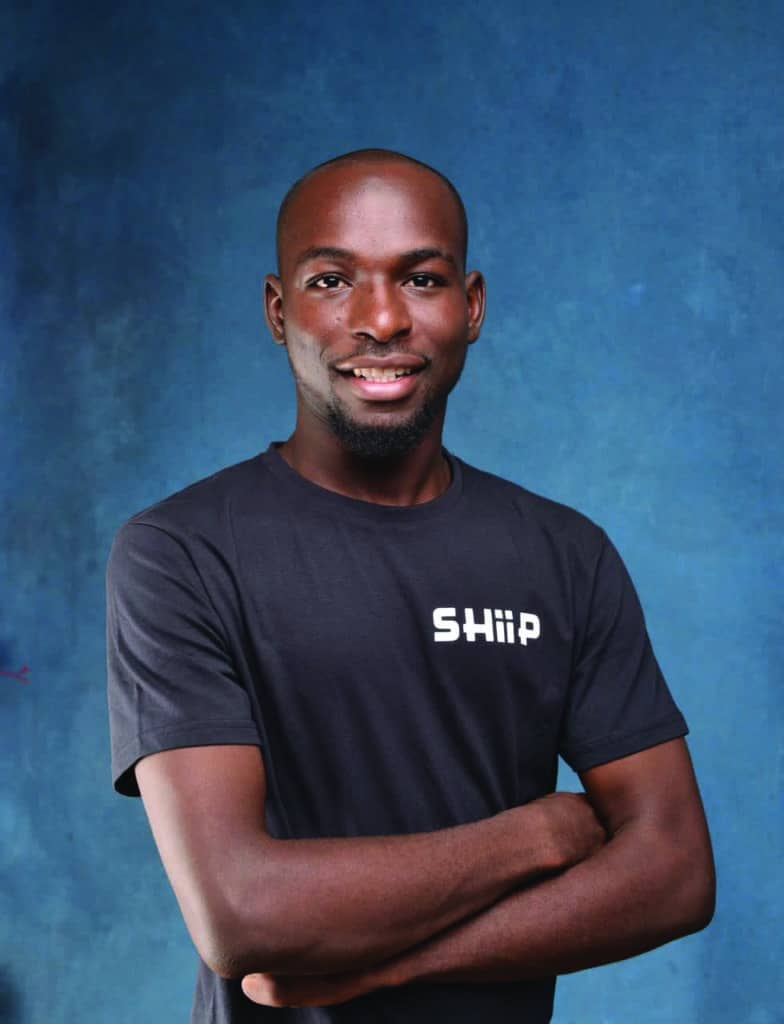 Startup: Shiip
Incubator/accelerator: Pitch2Win
Shiip, co-founded by Ridwan Rasheed and Quadry Olalekan, is a startup that bridges businesses with carriers and a network of warehouses for seamless local and international deliveries.
Rasheed shares the significance of the incubation and pitch event with FORBES AFRICA, "The biggest benefit for us at Shiip was the chance to share our story and business with potential customers, partners, and investors. We address a crucial need for numerous businesses, and being able to showcase our venture to them is an incredible opportunity."
He underscores the insights gained from the keynote speech by Shola Akinlade, CEO and co-founder of Paystack, a leading fintech startup in Africa. "Learning from Akinlade's keynote on building a global culture of operational excellence from day one is my most valuable takeaway. We've begun implementing new strategies, policies, and culture to establish ourselves as a preferred workplace, a top choice for customers, and an attractive investment for backers."
Rasheed also benefited from valuable feedback on refining his pitch and deck from mentors and judges. After a long hiatus due to Covid-19 restrictions, he appreciates the experience of pitching to a live audience, and reveals that he secured pre-seed funding from local and international investors who served as mentors or judges at Pitch2Win. The funding will be utilized to scale operations, expand their customer base, and explore new markets.
"Our current objective is to serve 50 large businesses with a combined merchant or customer base exceeding 10 million within the next 24 months. The event has brought us closer to potential partners like Union Bank, and we aim to add them to our customer portfolio by the end of this quarter," Rasheed shares.
Shiip is now paying forward the support it received. "Our encounter with the program has inspired and challenged us. The fact that one individual's decision to support African founders can drive such an impactful program is fantastic. Since July, I've been providing free product consultation and review for three young entrepreneurs monthly," he discloses to FORBES AFRICA.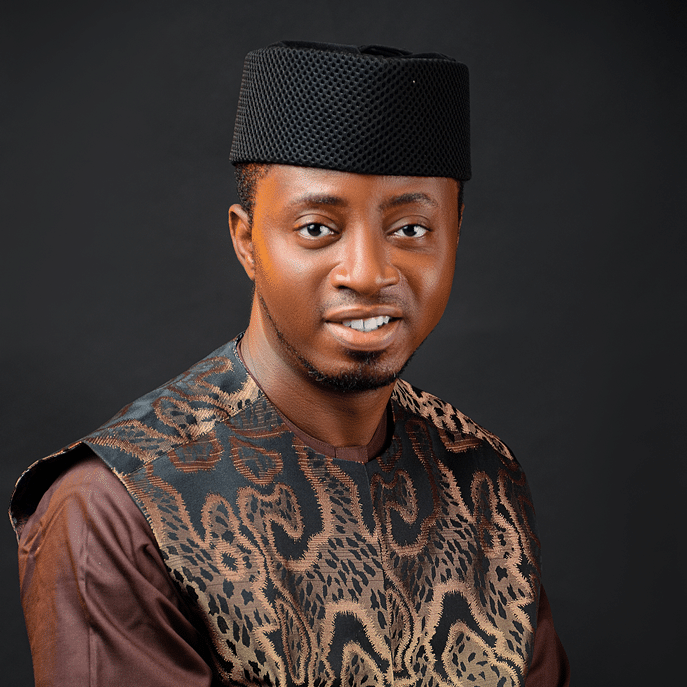 Startup: Akowe
Incubator/accelerator: Pitch2Win
Akowe, led by founder Ayodeji Agboola, utilizes blockchain technology to create a secure digital wallet for verified academic records. This eliminates the need for cumbersome paperwork, allowing individuals to store and share educational achievements, certifications, and qualifications with ease.
"The keynote by Akinlade was practical and encouraging, affirming that I'm on the right path," Agboola says as he reflects on the discourse by Paystack's co-founder.
At Pitch2Win, Akowe earned the crowd favorite award, securing a $3,000 prize. Reflecting on his experience, Agboola has a clear message for startups seeking similar opportunities: "Go for it. You either win or you learn."