From Afro-psychedelic rock and roll to Afrobeats, hip-hop, R&B, and the genre-busting, these musicians exemplify the potential of the African continent to do it all. And with authenticity. They've made music their business, and are in the business of making people move – and be moved. FORBES AFRICA catches up with the 10 artists who may tomorrow fill up the biggest venues of the world.
BANTU CONTINUA UHURU CONSCIOUSNESS (BCUC)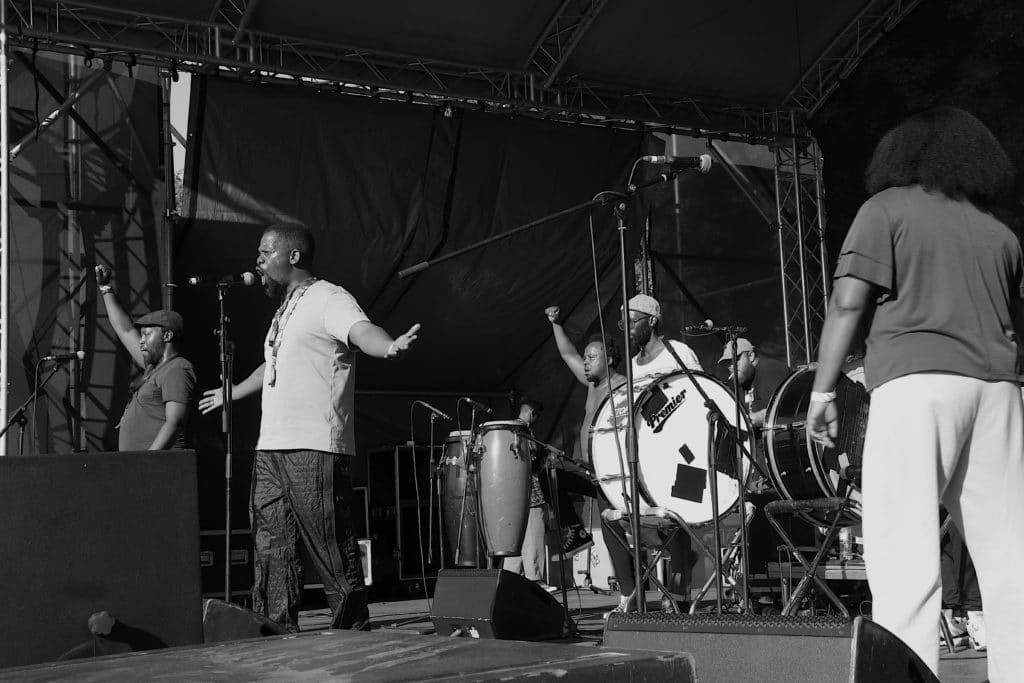 Their songs are as long as their name. Getting together in 2003, the band of seven from Soweto has slowly crept into the mainstream. They sing in all 11 official languages of South Africa, self-described as Afro-psychedelic in sound, infused with shebeen and church songs, mbaqanga; all with a rock and roll undertone.
BCUC has performed in Australia, France, Denmark and Zanzibar. They have a tour in Europe in 2022, headlining at MUSICPORT in the UK, and are releasing their fourth album this year – their best, according to lead vocalist Nkosi Zithulele.
"In South Africa, we are so diverse. And our music is so diverse. I would love for us to just stick to the expression, because you know, it's art, it's a craft. We are designing feelings, and I wish for us to export the feelings from home," says Zithulele.
BCUC is in the business of exporting hope. Not rainbow nation or political hope, but hope in the spirit of South Africa. The lead vocalist says everyone is talking about Ubuntu, and that "Ubuntu doesn't have to do with the color of a T-shirt, your skin, it has nothing to do with the color of money. It's just a feeling and a willingness to share."
And they want to export that.
"That way we will maintain this beauty that we had. Because no matter how much the powers that be mess things up, it seems they cannot erode the spirit of South Africa. And I'm a dreamer man, we're a bunch of dreamers. We dream even on stage. Let's dream our dreams into reality."
NDIVHUWO ELAINE MUKHELI (ELAINE)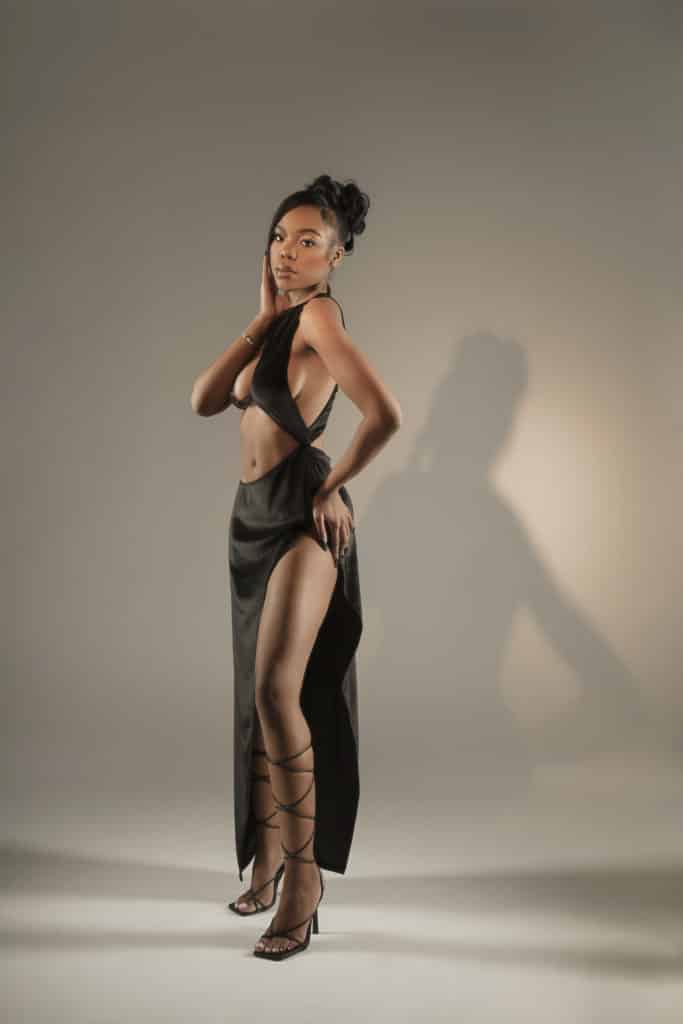 A 23-year-old R&B artist from Pretoria, South Africa, Mukheli began singing at six years old, later in school choirs and talent shows. In high school, she began writing her own music. University saw her recording in her co-producer's garage, and her other co-producer's dorm room.
"We had no formal set-up or guidance, it was just three really passionate people who came together to make music."
That was her first release, Slip Away.
Her multi-platinum EP Elements was self-released in 2019, and her debut album with Columbia Records is on the way. The sultry single You're The One has more than 10 million streams on YouTube and won 'most streamed song of the year' at the SAMA awards.
Her sound is traditional R&B, with influences of trap soul, a new music genre. She describes it as moody and warm, writing about her experiences, romance and heartbreak – an honest representation of the things she goes through as a young woman navigating modern relationships.
She's excited about her debut album, going on tour in South Africa, collaborating with new artists and traveling the world, representing her country and black girls.
"I am aware of the fact that it's not really the most prominent genre, especially coming from our continent," she says. "I'm excited to see how it develops and how the rest of the world receives African R&B artists, because so far it's been lovely."
She says there's so much more for Africa to show and for the world to see from Africa.
Mukheli says she thinks African artists have a seat at the table, and she just wants to see artists take those seats, and contribute to the conversation as much as every other international artist is.
"So we've been on the radar for years before now, I just think now we're getting the recognition, and we're getting the platform, and the support that we need.
So I'm happy to see that, and I know it's all teamwork. When we all come together, when Africa unites, then there's no way that they can deny us, so it's lovely to see everyone come together, and for us to just push the culture forward."
WALUKAGGA SHAFIK (FIK FAMEICA)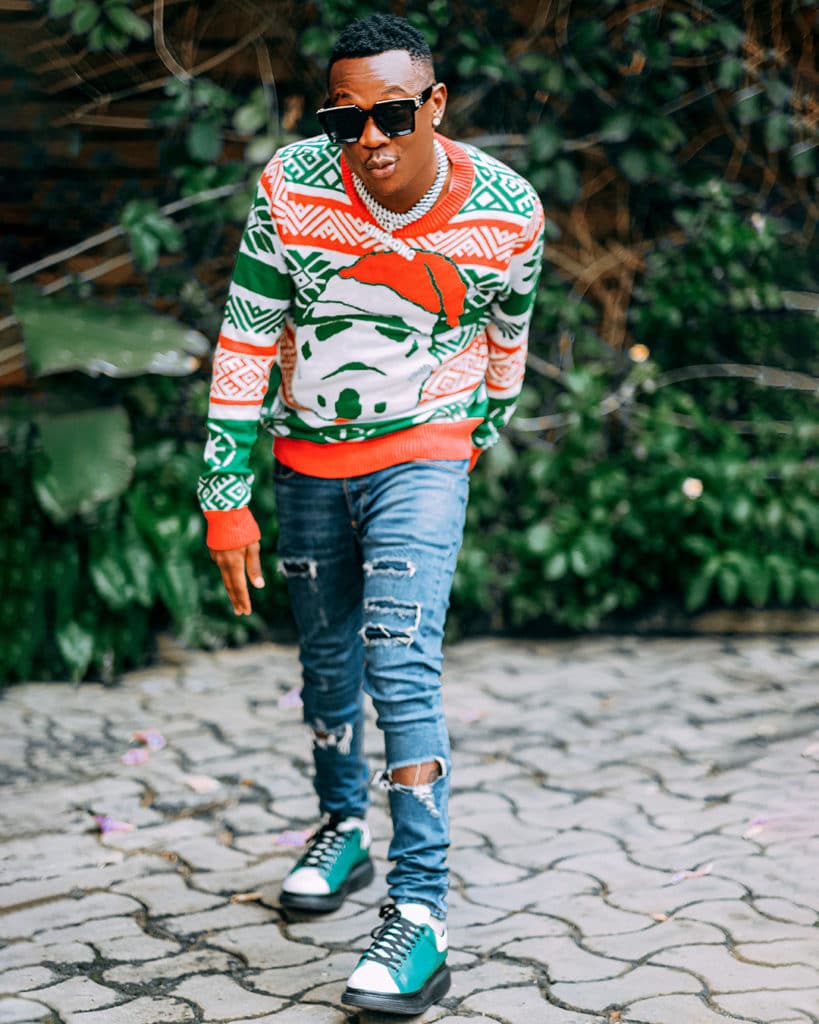 Also known as Fresh Bwoy, Walukagga Shafik is a Ugandan rapper. He describes his sound as homemade African. However, he still embraces music from the rest of the world.
In high school, he starting selling clothes to students because he was fashionable.
At the same time, he began freestyling because he believed he had a story to tell in song.
He debuted with the song Pistol in 2015, under the label Black Man Town. Later songs gained him a recording contract with Kama Ivien Management.
By 2017, he was the most-booked Ugandan artist in the country.
Shafik won awards in Uganda and East Africa, and went on to win Uganda's most popular artist in 2017.
In 2018, he was crowned Breakthrough Artist, Best in Hip-Hop and Best Rap Song for his track Kutama at the annual HiPipo Awards, as well as winning at ZINNA Awards and Buzz Teeniez Awards the same year.
His latest single released in March 2022, Kanzunzu, has half a million views on YouTube.
"If the future comes my way, I see myself as a crossroad to freedom of speech and change to my community, I see myself implementing my passion of fashion, I see growth with my fans in the future, and I see changes," he tells FORBES AFRICA.
He wants to see African people with one voice, saving the planet and its people.
"I want to see peace and [the] stable life of my communities. [For] Africa's music scene, I would like more international music investors, organizers, promoters, awards, and everyone pushing us to grow – not change [our] culture, we can still tell our stories while preserving cultures."
Shafik worked during the lockdown and has an album set to be released in September after a concert in August, at Hotel Africana.
TEBOHO MOCHAOA (MORENA LERABA)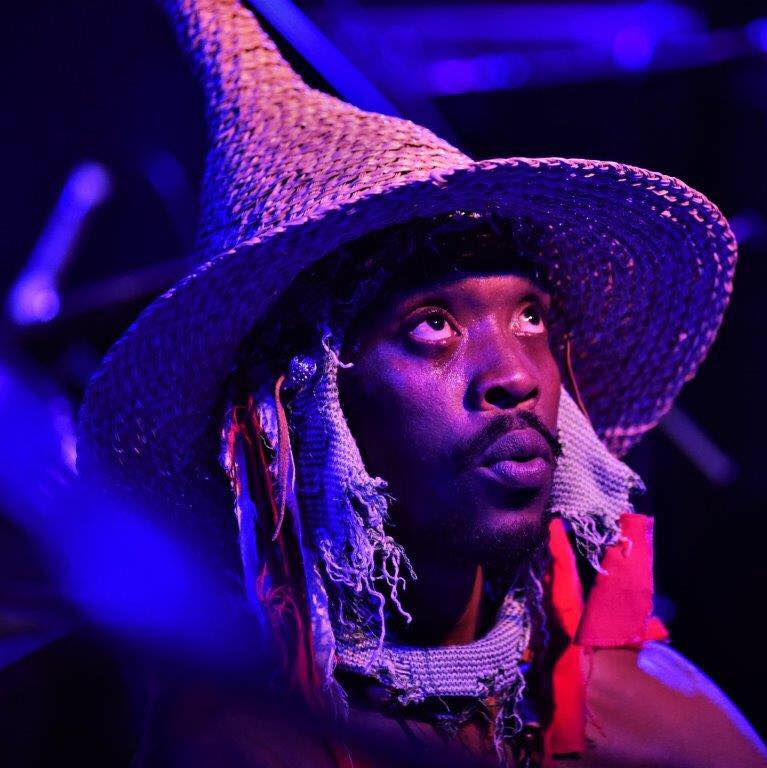 He's a shepherd musician and singer from Matholeng, in the Mafeteng district of Lesotho. The 6-piece band uses Famo-lyrics, electro-instrumental music with percussion instruments, a sound hard to pin down. 
'Fela sa Ha Mojela' is a 5-song EP on the way, their first-ever release as a band after performances across the globe since 2017 — meaning "song or poem of Ha Mojela". Three more EP's are also in the works.  
Mochaoa has featured on Africa Express, BLK JKS, Major Lazer (USA), Kashaka (USA), Mawimbi (France), Lua Preta (Poland/Angola). He describes his mentors in South Africa as Spoek Mathambo and BLK JKS, and himself as a lifelong student.   
His influences are hiphop, kwaito, metal, African music like Fela Kuti and Pappa Wemba, Shangaan electro, Famo from the taxi's back home and reggae.  
"You can call it a calling," Mochaoa says of why he got into music. His mom called him a bookworm, and he's always been interested in stories.  
"I love changing stereotypes. People in the village would say 'shepherds are stupid. They just look after animals, they don't know how to read and write,' and it would pain me so much. I know these guys are smart, their funny."  
Mochaoaa realized since he was a kid he'd been reimagining Lesotho traditional music in a different landscape of sound. He's always wanted to take it to the international community.  
Morena Leraba doesn't want to be a celebrity, in the limelight, because he represents shepherds who are seen as the lowest in society, and he wants people to respect the role shepherds play, once again.  
"I think that's one other purpose that I should say, which is education, and then also language, the language of Sesotho as a Bantu language. It's to preserve these the idioms, the phrases, the proverbs that we have as African people."  
Preserving language is what Famo musicians do, he says. "These guys are actually the libraries of this language."  
Morena Leraba has performed at multiple festivals in France, many in South Africa, as well as the Netherlands, eSwatini, the United Kingdom, Norway, Uganda, Ethiopia, Zanzibar, Germany, and even the 2018 Commonwealth Games in Australia. Once in the UK, he was invited by Prince Harry to perform. He's performing across Europe from June 2022 until June 2023.  
MUZIWAKHE MCVICTOR MAZIBUKO (MUZI)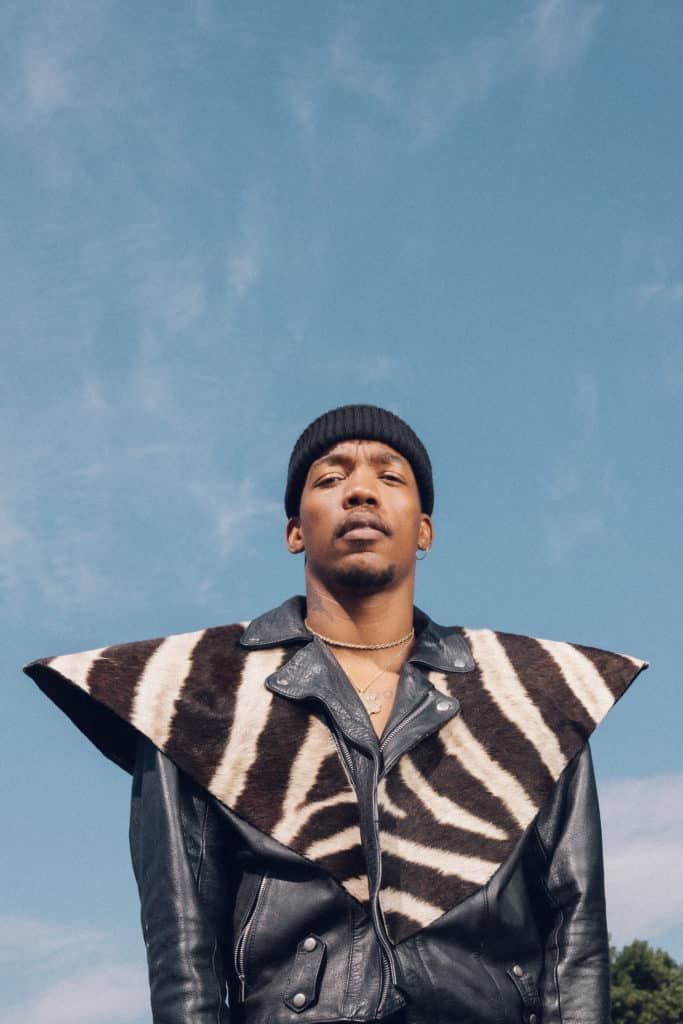 FORBES AFRICA spoke to Muzi, the Zulu Skywalker, while he was on tour in the United States, doing 13 shows in 11 cities. His full name is Muziwakhe McVictor Mazibuko, and he is a South African DJ, singer, songwriter, and record producer.
He grew up in a musical household, making beats when he was 13 and helping his brother write hip-hop verses and choruses. He got a scholarship to study medicine, but when funds ceased three years in, made the tough decision to drop out and focus on his dreams.
He has released four albums, the latest Interblaktic in 2021, a genre-blending album on his self-founded label WE.THE.BUNDU. He also has done three EPs.
His latest single A Day in Chicago dropped in mid-June – with dance moves inspired by his daughter.
He has performed at Ramfest, Griet Festival, Oppikoppi, Synergy Live, and Rocking The Daisies in South Africa, among others.
Muzi's sound is influenced by maskandi, kwaito, bubblegum, electro and mbaqanga. "The music is very much dance-oriented. So even when it's like traditional, it's traditional dance. And when it's house, it's dance music, but obviously, just me putting my own twist onto it."
From 2015, he spent two years in Berlin, Germany, perfecting his craft. He says he wants to do what he does now (at a higher level) and travel with his family.
"I'm looking forward to continuing to push my own boundaries, my own sonic boundaries with regards to how I make music, and continuing to learn as much as I can. And being a beacon of hope, somewhat to kids that have always felt like they never fit into one thing. And honoring my gifts."
He hopes Africa's music scene can
be known for more than one genre at a time in the world. "It just happens that someone is born in Africa. But it doesn't necessarily mean that their music isn't as good as someone that's born in London, or New York or LA."
Muzi wants to break that stereotype.
SHAMELESS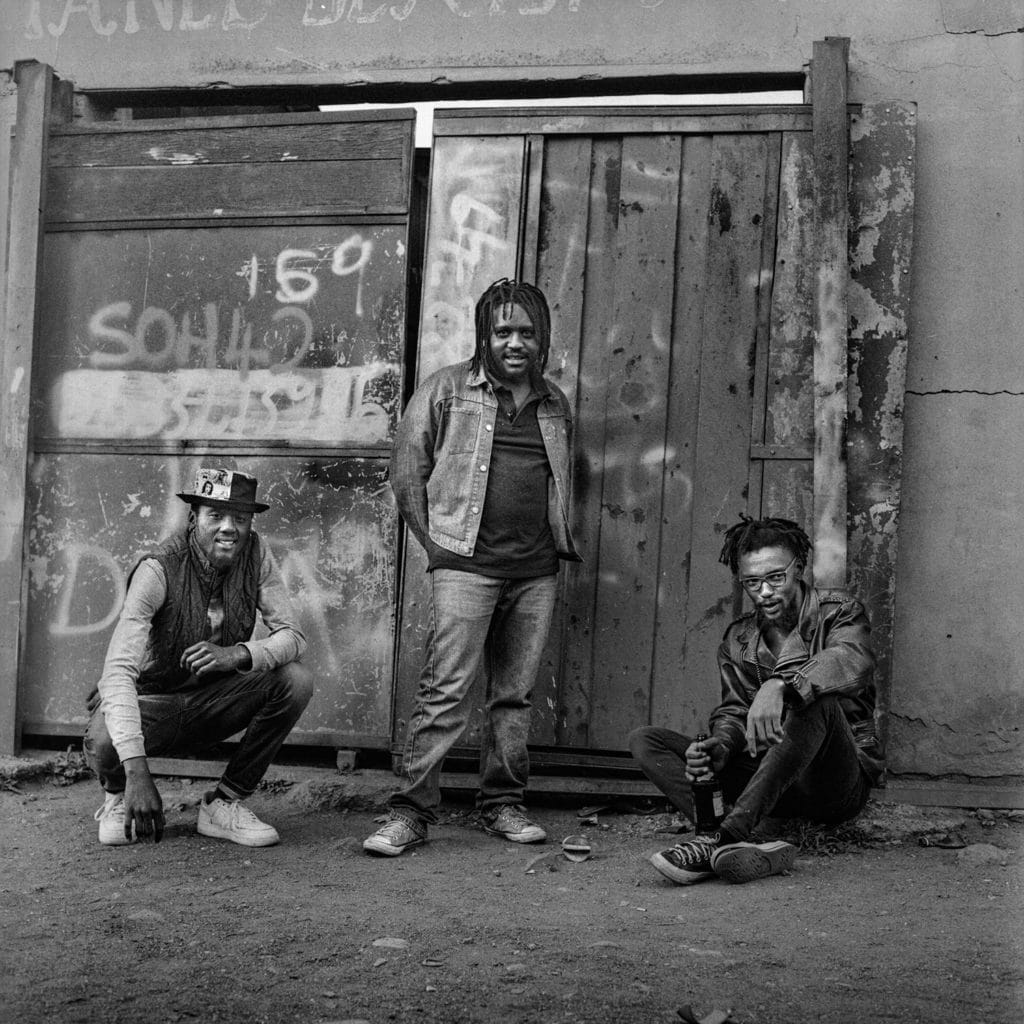 Shameless is a three-piece Soweto-based band in Johannesburg South Africa, self-described as 'iRock Yase Kasi' (rock from the hood) with influences of metal, blues, kwaito, amapiano, mbaqanga, isiGxaxa, some jazz and psychedelic.
Musa Zwane is lead guitar, Thabo Masina is on drums, and Thabang Khonje on bass. They all sing, and no-one takes the lead – everyone does everything. It's a DIY affair, a 'bonafide Zulu Rage Against The Machine' as some have dubbed them, something Zwane chuckles about.
Shameless won the Afropunk Battle of the Bands in 2019, leading to a performance at the Afropunk NYE Festival. They even scored a
billboard deal with Converse. They released an EP Impicibadala in December 2021, and they plan to release another EP by year end. The song 4by4 highlights their fusion of edgy fast-paced rock and laidback catchy tunes.
Zwane got into music through skateboarding, while Khonje and Masina found music through church. They met at a local jam session, and started playing together regularly.
"I hope for growth, that's what I hope for. It needs to go out there to the world. And we must stick to our culture… and not try to sound like someone else. Because everyone tries to sound like someone else," says Zwane. He adds that it's about creating a legacy for future generations.
Masina hopes to bring Africa and other continents together, uniting everyone through their music. He wants to build a musical relationship without borders, where different African nationalities' music is just identified as music.
In June, they toured Durban, and August will see Shameless going to Cape Town. They hope to tour the UK next year.
DENNIS NANA DWAMENA (KIDI)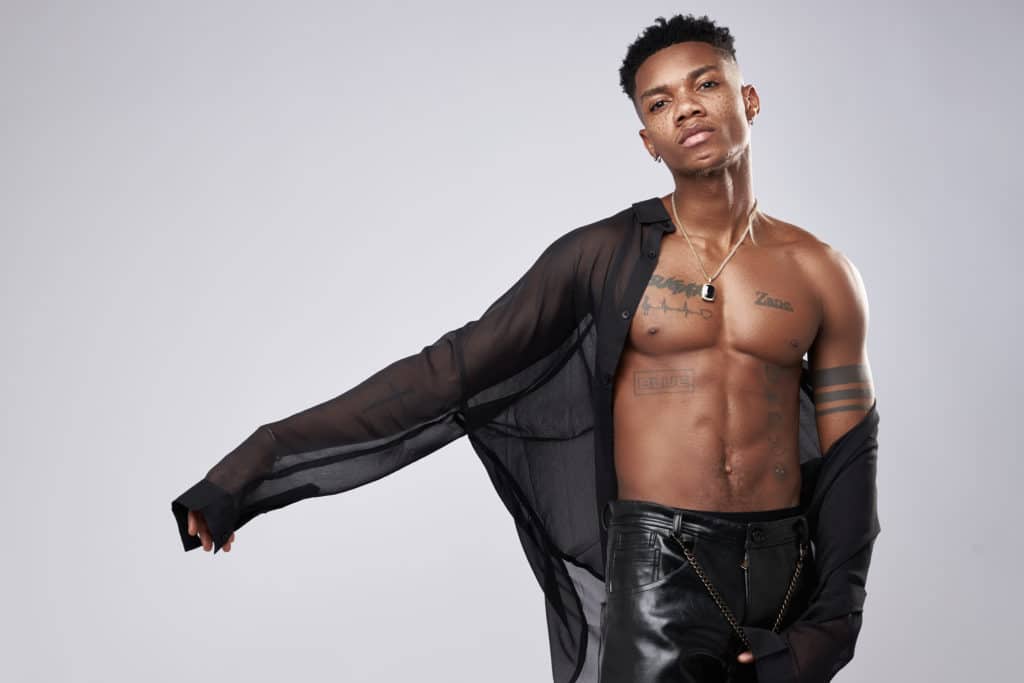 He is a Ghanaian Highlife and Afrobeats singer-songwriter.
What does the future hold for KiDi? "Big things," he laughs, speaking to FORBES AFRICA from his home studio. "I keep telling people that like you said, 'oh, he's won awards, he's been here, he's done this,' those things don't move me right now."
He says that what he has done does not scratch the surface of what he wants to do. A caveat, he adds, is that people don't make five or 10-year plans anymore because "in the internet age, things can switch up in months".
He is signed to Lynx Entertainment and is best known for his hit single Odo. The single won Highlife Song of the Year at the 2018 Ghana Music Awards. He's won many awards since, the latest being Artist of the Year at the Ghana Music Awards in 2022. His latest hit is Say Cheese garnering over 5.5 million views on YouTube.
He didn't come from a musical family, but his dad played the radio on full blast before going to work in the morning, and as Dwamena says, kids pick up routine. He sang the songs his dad loved at entertainment shows throughout high school. He also discovered he could sing at church.
He did competitions, winning the MTN Hitmaker Season 4 in 2015.
While he loved watching reality TV shows, he felt like the winners often didn't maximize their potential. He was skeptical about joining the competition but thought there was no harm in trying.
It was his last year of university.
"I probably could have been the first to win and then make something out of my career. So I did win, and broke the curse. I didn't become a statistic. I feared I was going to become a statistic, but I broke the curse."
He listened to the Ghanaian indigenous Highlife sound, but when he started school, gravitated towards R&B. His music became a fusion of the two.
Dwamena wants to grow his music, and not just be a Ghanaian star, but an African star who takes his music to the world.
"I've always been a music lover, and I can rightly say that every era has come with what sound is popular. You know, there's the Latino phase where like, Latino music was the thing and there was a reggae dancehall phase where reggae dancehall was global, and now there is Afrobeats. I really would want it to not be a phase for Africans."
This summer, KiDi is doing a European tour of 10 cities over 10 dates. One of his latest hip-swinging singles released in February, Touch It featuring American rapper Tyga. In June, Blessed was released, featuring Jamaican singer Mavado.
JACKLINE ACHEAMPONG (GYAKIE)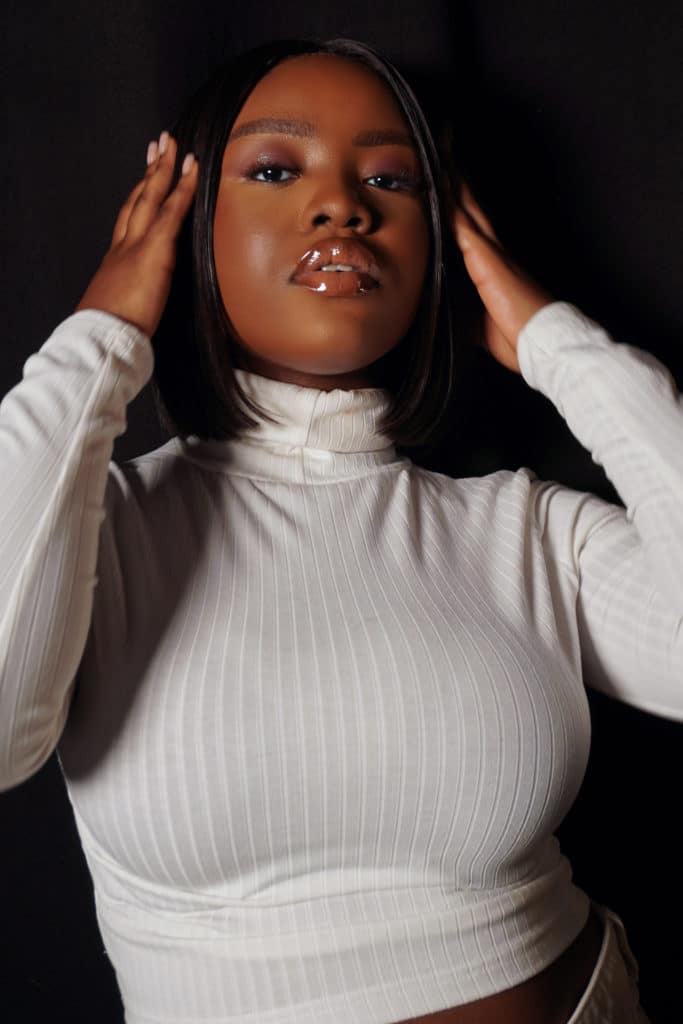 A Ghanaian Afro-Soul/Fusion singer, she debuted with her EP Seed in 2020, garnering 150 million streams on six platforms. She's climbed to stardom fast, with her strong, velvety voice, becoming the inaugural artist on Spotify Equal, which came with a playlist cover and a billboard in Times Square, New York.
Acheampong met her producer while she was a student at Kwame Nkrumah University of Science and Technology, recording the song Love Is Pretty on campus. She recorded the song to share just with friends and family. Growing up, she didn't realize she would do music professionally, despite her dad being Highlife musical legend Nana Acheampong.
The feedback from the first song is what inspired her to drop her next single.
In 2021, together with her team Flip the Music, she announced the record deal with Sony Music Entertainment, RCA Records UK and Sony Music Africa. She has performed in Ghana, Tanzania and Liberia. Forever and Forever featuring Omah Lay has 31 million views on YouTube. It was the top shazam'd song in Nigeria in 2021, and Apple Music Ghana's Top Song the same year.
Asa and Ghanaian artist Efya have influenced her style, as well as her father.
"I'm really looking forward to being able to fill the biggest auditoriums in the world in the near future. I want to have my sound across the world, I want to have so many people have a feel of my music, and for my music to inspire with the words as well."
She's dropped a new single in July, For My Baby, and a second EP is on the way. Since Covid-19 restrictions are easing up, she's taking the opportunity to do performances in 2022, in the UK, the US and Europe.
"What I want for Africa's music scene has already started and I'm loving it. I want the African sound, that African music, to be spread across the entire globe. I want everybody in any corner of the world to hear the African sound, understand our culture, and enjoy our culture, just as it is."
MAXXANDLOVE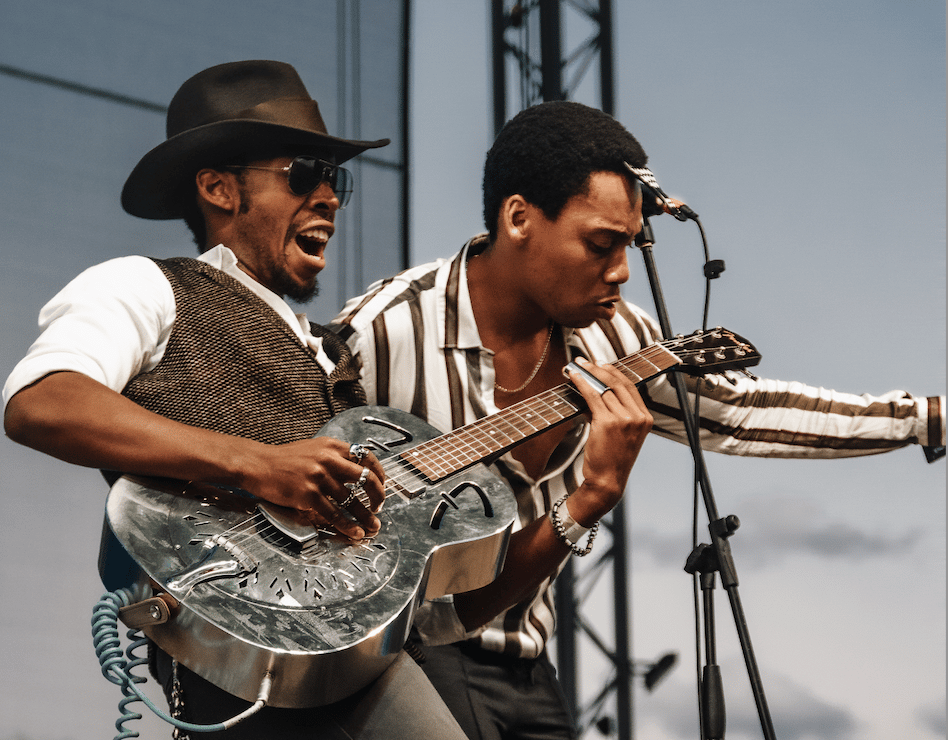 MaxXandLove, a duo blues band from Johannesburg, South Africa, has just arrived on the scene. Since 2021, they've begun making waves with their foot-tapping storytelling and soulful sound. MaxX (Max Monticoe) plays lead guitar and Love (Sechaba Ramphele) sings, often slamming down a chain or with a tambourine.
Monticoe grew up on rock and roll, and the blues. His grandma bought him a guitar after watching Freaky Friday, and though it took him six years to play, he's now a skillful lead guitar. Ramphele got into music and performance from three years old, watching a Michael Jackson concert.
Initially, Monticoe says he didn't like Ramphele, but they had a mutual professional respect for each other while at AFDA. After university, they met again – and this time they clicked, recording covers for fun.
They're moving towards the cinematic – and have their first potential opportunity to score a short film. By the end of the year they're planning on releasing at least one single, if not more.
Ramphele is an advocate for developing the African music scene, but specifically the Johannesburg scene because it's where he's been his entire life.
"I see so much incredible music, from very genre-focused work to very experimental and genre-fluid kind of work, that for all intents and purposes should be on the world stage, but the only thing holding it back is either marketing budgets or a good structure behind it to help push it forward. So I'm very much invested in trying to create more spaces where local music can thrive."
Monticoe wants to see more artists working together. When he hears about how the blues, and rock and roll artists came about – how it was all about collaboration, he wants to see more of that now.
"It wasn't even about the money in those days, but rather about just being able to play… Sechaba comes from the business point of view, but for me it's a lot about the art."
He says there are movements in South Africa which say 'support artists', yet artists are not supporting each other.
"The charity should start at home," Monticoe says. "We should look out for each other. In a nutshell, where South Africa music should be is we need to be playing more shows together. We need more initiatives of more artists collaborating with each other, supporting each other, being at each other's shows. Through that, your audience will come."
TITOSE NATASHA MACHA (TITOSE)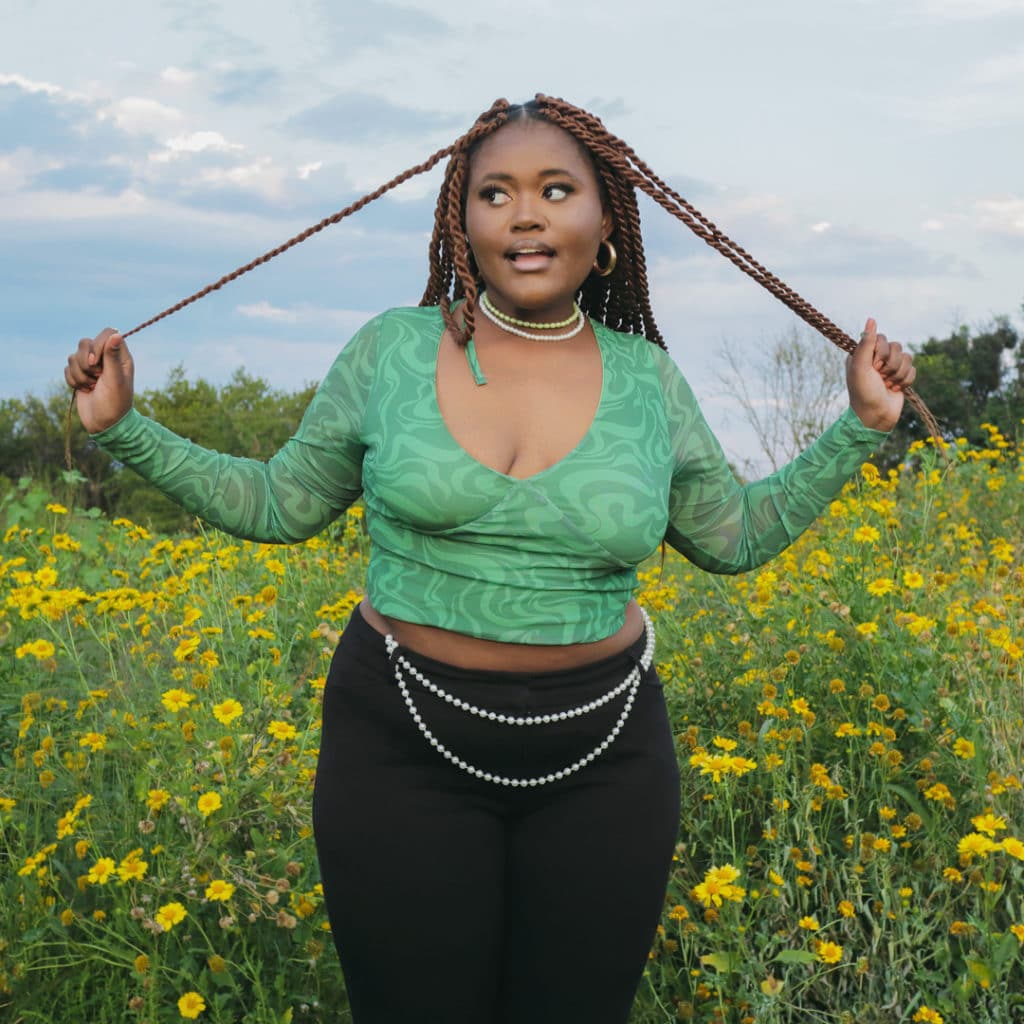 Macha is a young alternative R&B singer and songwriter from Gaborone, Botswana, and her popular name 'Titose' means 'we are together'.
Her mom told her she started singing as a two-year-old, something she doesn't quite believe. At boarding school, she sang, never thinking it would be her career.
She started off covering an Erykah Badu song in 2016, before releasing her own music on SoundCloud, collaborating with Zambian-born producer AmoBeatz.
She released her debut single Drowning in 2019. In November 2021, Titose released her first EP Was It Something
I said, which hit 1 million streams on Apple Music in a month. She's the first artist based in her country to partner with Apple's artist services company Platoon, and with the platform's help she released her debut project. Her EP also features South African rapper The Big Hash on the track Best Friends.
Her songs Forest and I Do have become popular, with Forest getting a million streams on Apple Music in June this year. She's featured on the artist Anything With Yusef's song Pretend.
"I just want my music to reach more people, to reach the people it needs to reach. For me, the most impactful music in my life was not music from the most popular artists, it was music that made me feel something. And so I just wanted to give that to as many people as possible."
Speaking on what she wants for the future of African music, she says she wants artists to take risks.
"I've noticed, if African artists are making an impact globally, they are either doing Afrobeats or Amapiano, and there's nothing wrong with that – that music is amazing. But I want other artists who don't fit into those genres to feel confident enough to take another route, to know they stand a chance."
Her audience can expect new music and a single out in September.
Not only is music healing for Titose, but she is going into her third year of nursing at the University of Botswana in August.