Launch Africa, a leading early-stage pan-African venture capital fund has invested in 133 startups in 22 African countries closing over $36 million in its first round. Janade du Plessis, its co-founder, shares the crucial highlights of this journey into the continent and what Sol Kerzner taught him.
It is important for Janade du Plessis to start from the beginning, recounting the time, the imagery and the vibe of the vibrant, sandy, sprawling Cape Flats area to the east of Cape Town where he grew up in South Africa.
It is important for the co-founder of Launch Africa Ventures and Five35 Ventures – two companies prominent in the venture capital (VC) space in Africa today – to start with his mother.
Based in 'Mother City' Cape Town, he is close to the subject – and memories of a childhood that inescapably defined his future.
Those experiences have been invaluable, in traversing the continent and adding value to the lives of entrepreneurs – especially women – in Africa's deepest pockets.
He has traveled to 50 of the 54 African countries, his bio states, but there are things you cannot include on your résumé – such as the beads of sweat and the tears of entrepreneurship that an itinerant life can bring.
But the 40-plus Du Plessis isn't complaining, he is used to the hustling. It was in his past, and he sees it in his present, in the many people and startups he hopes to turn around on his travels.
"I come from a family of female entrepreneurs, so the first six years of my life before school, all I saw was hustle and women running businesses. They always went somewhere and came back really tired afterwards. My mom was hustling to feed the family, my aunt had a bakery…the women were doing things in their communities. This was stuff I learned from a young age," he says.
Du Plessis taught himself to make things and sell them – baby steps for the future entrepreneur – and he also sold vegetables, peanuts and raisins to the community, learning the basics of cost management he still uses today.
"I always saw my mother struggle as an entrepreneur. Had the environment been ready, she would have been a fantastic leader in a big organization, but she never got the opportunity…That is why I am so deeply passionate about investing in women."
For many, this sentiment is an afterthought, a token tick-mark or the tail end of any corporate narrative on success.
Not for Du Plessis. His Five35 Ventures is a pan-African female-focused VC fund investing in Africa's female tech founders. Since its launch in April last year, it has completed 18 investments and is continuing to capital-raise, as currently, "only 1% of all VC funding goes to female founders".
"I grew up under apartheid. Although they were hustling, my mom and aunts could not scale their businesses ever. It wasn't allowed [at the time]…we don't have those challenges anymore and yet, women still struggle. That's my motivation to really provide capital to people left out or for some reason, marginalized…"
The "boring finance guy" that he calls himself did 18 years in the corporate world, including stints at the African Development Bank (AfDB) in Nigeria and Rand Merchant Bank (RMB) in South Africa, before founding Launch Africa. The corporate journey was an imperative rite of passage, especially in a country coming out of the apartheid era heralding the dawn of democracy and beckoning its educated youth to seize new opportunities.
With a post-graduate diploma in Actuarial Science from the University of Cape Town, Du Plessis' first assignment was as a corporate finance analyst in Johannesburg for Standard Bank, on the trading desk and then in the mergers and acquisitions (M&A) team, moving on to Goldman Sachs as an M&A analyst in New York for three years, where life only meant work. "People said, 'oh, you lived in New York' and I was like, 'I did not see anything, I was working'. But obviously, the world opened up for me. And looking back now, Africa really opened up to me. Nobody knew my name. They would just call me 'Africa', because I was the only intake from the continent.
"They would walk up to my desk and say 'Africa, there's this guy in Nigeria, can you contact him'? I quickly learned that, 'ah, there's a whole opportunity for me to make a name for myself'. So I upskilled and really became passionate about the continent."
An MBA degree from the London Business School followed and thereafter, the chance in London to learn from the best through his stint as Executive Assistant to South African business magnate and legend Sol Kerzner, the founder (now late) of Kerzner International.
"For two years, I absolutely loved it," says Du Plessis. "I went from this very technical corporate to learning how business is actually done on the other side, and Sol Kerzner was an excellent businessman. He always told me, 'never hire for personality, always hire for a role'. He taught me to always use other people's money and make sure your stakeholders are happy."
Back in Johannesburg, Du Plessis was offered a position as a director with hospitality group Tsogo Sun, and thereafter a role in corporate finance and M&A at RMB, where he stayed seven years, before deciding the GPS on his personal radar was not just South Africa, but all of Africa.
This trajectory led to him moving to Nigeria and starting his own social impact fund, Abrazo Capital, in 2004, when he even raised money from the Bill & Melinda Gates Foundation.
The mandate of the fund was to connect women in rural areas to peri-urban and urban areas and create a supply chain, but there weren't enough sustainable businesses in those rural areas, so Abrazo created its own businesses, bringing in women, training them, making them managers, and eventually, shareholders.
"[In the end], we do a management buy-out of ourselves in those businesses. So we create our own exits, obviously pumping some debt into it, and then we take the money out…"
The fund created 19 businesses in 14 African countries, and Du Plessis got to live in some of the continent's most rural and under- developed areas.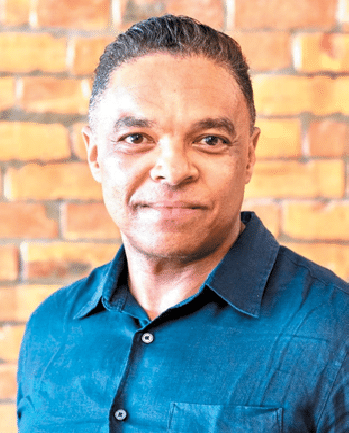 "I got to know these environments very well. And we had an exit IRR of 19%, where all impact funds back then were returning between 4% and 9% in dollar terms. So it was highly successful. It required me to be in those areas for three to nine months at a time. I am pretty much a city boy, but I loved it because you are building something, you're seeing it emerge, and you're seeing the impact it makes to other people's lives," smiles Du Plessis.
"Once you empower women, you know there is a shift. For me, that was not only an impact fund but a life-changing fund."
The AfDB called to say they liked his model and appointed him their Chief Investment Officer (Private Sector) which Du Plessis was for four years but he yearned to return to the grassroots and work with entrepreneurs.
He wanted to come back to South Africa, and this was also when big tech was making waves.
An assignment with Nedbank as the Head of Venture Capital & Alternative Investments in Johannesburg followed.
"We invested in Aerobotics, which was our first deal. It was a star performer. We came in at the pre-seed round, and funded it right up to Series A."
Both at Abrazo and the AfDB, agriculture had been one of Du Plessis' prime focus areas, so this was personally exciting.
"Through my Abrazo connections, overnight, after we did the investment, I introduced Aerobotics to about 40 co-operatives I previously worked with. Aerobotics have an amazing team, and [the company] is going to be a unicorn one day," he predicts.
After his tenure at Nedbank, at the height of the Covid-19 pandemic, in October 2020, Du Plessis co-founded Launch Africa with Zachariah George.
"When I took the Nedbank job, one of the first things I did was sign up Startupbootcamp (a network of multi-corporate-backed accelerators helping startups scale internationally) as a service provider to provide us pipeline." This is when he met George, a former Wall Street investment banker, now Launch Africa's Managing Partner with Du Plessis. "Zach too has an amazing story, very different from mine and very interesting. He came to South Africa to watch the Soccer World Cup in 2010 and never left because he was like, 'this is the land of opportunity'.
"He and I were always talking but from different perspectives, like his startups were great, but they were just not investment-ready for where all the capital actually sits, which is Series A and beyond. So we quickly realized that there is a massive gap at the seed stage; companies coming out of accelerators were doing whatever they could to raise Series A; but what they actually needed was 18 months of enough runway so they could get market traction, build a team; they don't actually need that much capital, but they need time to build out the capacity of the team and get clients. This was the thesis of Launch Africa [based on the environment in 2019-2020]," says Du Plessis.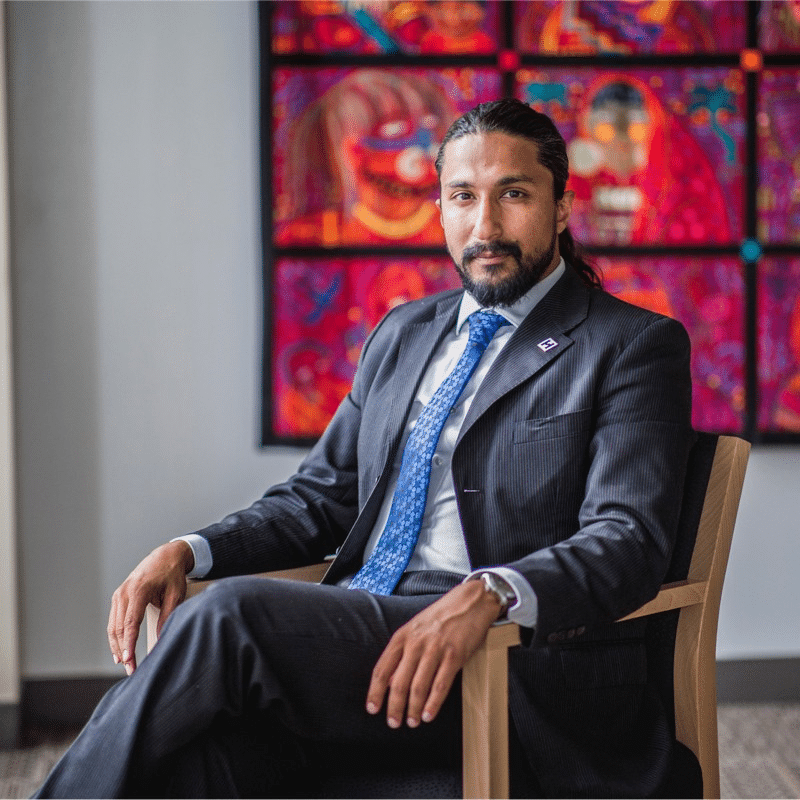 George attests that it has been a great journey so far but hard work: "People ask me, 'Zach, how did you build the biggest VC fund in Africa with Janade in just two years?' I tell people that if you are looking for shortcuts, don't work in the VC industry."
In April last year, they closed the first fund raising $36.2 million from 258 high-net-worth-individuals, family offices and funds; investors further invested an additional $16 million over and above into 44 of their startups.
They are invested in 133 startups across 22 African countries.
Seed Fund 2 was launched recently targeting $75 million to continue the work they did in Fund 1.
These are numbers Du Plessis is very proud of as he breathlessly reels off the facts: "We wanted to also change who we raised from. All the VCs in Africa are funded by the same people at the end of the day. I worked with a DFI and knew the restrictions they put on you and we wanted to have a high-value, quick decision-making fund. We targeted C-suite executives of global organizations to say, 'your organization doesn't have to invest, but why don't you give us a minimum of $100,000'. In return, you get to see a high-volume fund, you can learn as much as possible, and you get co-investment rights without any fees…So what that means is 'we will manage these deals on your behalf, and we don't charge anything for it'. And that resulted in us raising $36.2 million."
Next up was going beyond the big economies of Nigeria, Egypt, South Africa and Kenya, looking for more countries with an ecosystem that builds tech platforms – such as incubators and accelerators – where they could build relationships with them as with the corporates – such as banks and retailers – in these countries.
As examples, Du Plessis says they were the first institutional investor in the Democratic Republic of the Congo into a fintech called MaxiCash that's "doing phenomenally well"; they were also the first in Sudan with an Uber-like ride-hailing service called Tirhal.
"As we understand these markets more, we are now actually more optimistic about Francophone Africa because of seeing early signs of these great startups being built. We come in very early, but the upside in terms of returns is obviously much higher. So I'll tell you our star investment is a company called Gozem, the Uber equivalent in Togo and Benin."
With a team of 14 spread across the continent, and an advisory board, there have been many challenges to overcome.
"VCs in Africa have to do so much more than anywhere in the world," acknowledges Du Plessis.
But it's all worth it.
"Being a fund manager is 60% admin, and 40% pure joy," he laughs.
Du Plessis also runs the Abrazo Foundation in Cape Town, for refugee LGBTQ youth. It's his "side hustle", rehabilitating homeless young African people, who have escaped their countries looking for freedom, "because they can't be who they are in their own country". He manages to find them jobs or place them in companies.
"They come to South Africa where there are no employment opportunities and end up on the streets. They are skilled people who can value-add in society."
It's how Du Plessis defines impact. "For me, it's all this, doing something that lives beyond your time."