Despite growing fears of inflation and the onset of new variants of Covid-19, global stock markets have kept humming along in 2021. The S&P 500 and Dow Jones Industrial Average are both up by double-digits this year, boosted by a wave of IPOs and reverse mergers that minted several new billionaires. Cryptocurrencies have also been on a tear, generating a handful of newcomers to the three-comma club, while record venture capital and private equity activity has given rise to more ten-figure fortunes among owners and investors in private companies. Altogether, Forbes tracked more than 400 new billionaires in 2021, with an estimated collective net worth of more than $1 trillion. That's out of a total population of more than 2,600 billionaires globally worth nearly $14 trillion as of December 17. (Net worths for this article are all as of December 17, 2021.)
The richest new billionaire in 2021 is Miriam Adelson, the widow of late casino magnate Sheldon Adelson, who inherited his stake in Las Vegas Sands, which makes up most of her estimated $27.1 billion net worth. She's one of at least 60 women who became billionaires in 2021, including Melinda French Gates, who finalized her divorce from Bill Gates in August and now has an estimated net worth of $6.1 billion. Among those newcomers are several self-made women billionaires, including: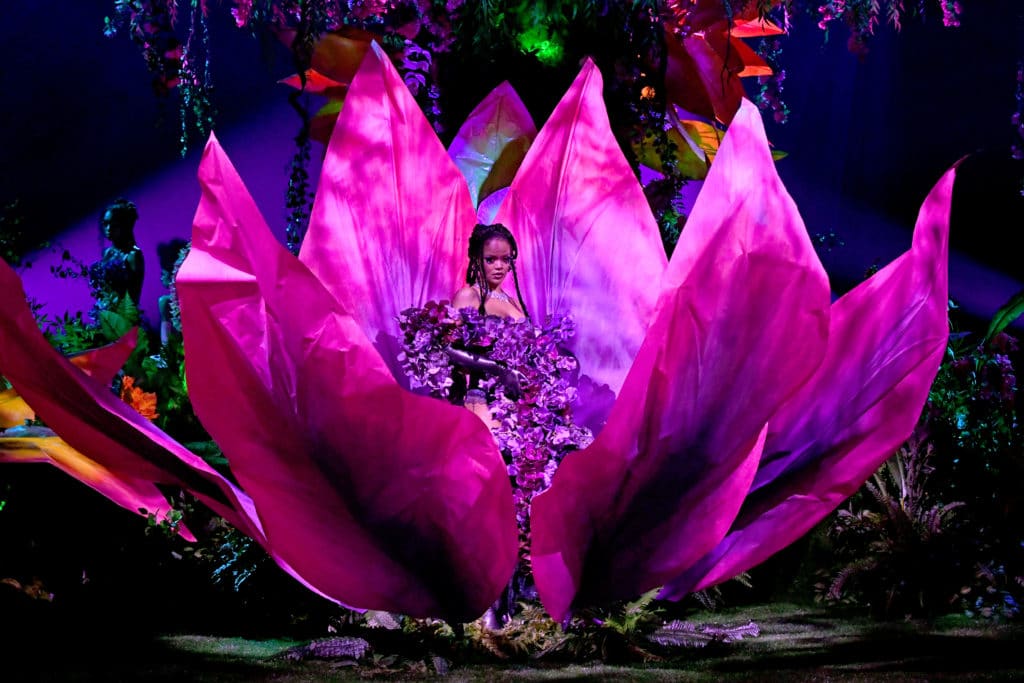 Kim Kardashian West, who filed for divorce from billionaire musician and footwear magnate Kanye West in February, also joined the three-comma-club, with an estimated $1.2 billion fortune largely made up of her stakes in cosmetics brand KKW Beauty and shapewear firm Skims. (The former reality TV star filed to drop "West" from her last name in December.)
Falguni Nayar of India, a former investment banker who founded Indian fashion and cosmetics retailer Nykaa, is the world's richest self-made woman billionaire to emerge this year with an estimated net worth of $6.8 billion after Nykaa's parent company went public on the National Stock Exchange in Mumbai, India.
Close behind her is Melanie Perkins, the Australian cofounder of design software firm Canva, with an estimated $6.5 billion fortune thanks to her estimated 18% stake in the company; her husband, Cliff Obrecht, and a third Canva cofounder, Cameron Adams are also billionaires—worth an estimated $6.5 billion and $3.2 billion, respectively—after two funding rounds in April and September that valued the firm at $40 billion. Perkins and Obrecht joined the Giving Pledge this year, promising to donate at least half their fortunes to charitable causes.
Most of the newcomers to the billionaire ranks this year came from China, which added some 160 new billionaires, followed by the United States, with nearly 100. India and Germany each added more than 20, while Sweden stood out among the rest by minting 12 new billionaires, all self-made. Besides Barbados, three countries also got their first billionaires in 2021:
Bulgaria, where the billionaire brothers Kiril and Georgi Domuschiev built a $4.2 billion empire across animal health, shipping, real estate and soccer by privatizing state-owned companies.
Estonia, home to Kristo Käärmann and Taavet Hinrikus, founders of money exchange transfer service Wise, which went public on the London Stock Exchange in July.
Uruguay, which gained three billionaires after the June IPO of cross-border payments startup dLocal; one has since fallen out of the ranks, but dLocal cofounders Andrés Bzurovski and Sergio Fogel are each worth about $2 billion.
More than half of the new billionaires in 2021 made their fortunes in three industries—manufacturing, technology and finance & investments. Manufacturing had the largest cohort, with the vast majority of them hailing from China, including:
Deng Weiming, the chairman of lithium battery component manufacturer CNGR Advanced Material, is the richest new manufacturing billionaire in 2021, with an estimated net worth of $9.4 billion.
Also joining the billionaire ranks in 2021 is Scott Watterson, cofounder of Logan, Utah-based gym equipment maker and Peloton rival iFIT, which produces treadmills, stationary bikes and other connected fitness machines; the firm postponed its October IPO, citing "adverse market conditions."
Cryptocurrencies and meme stocks made headlines this year, A new class of billionaires emerged starting in January, when video game retailer GameStop propelled the rise of Ryan Cohen—an activist investor and the founder and former CEO of pet e-commerce giant Chewy—into the three-comma-club. Cryptocurrencies continued to rise throughout 2021, minting many new fortunes including:
Sam Bankman-Fried, the founder of cryptocurrency exchange FTX, who joined The Forbes 400 list of the richest Americans this year as the richest self-made newcomer in the history of the list. He is worth an estimated $26.5 billion.
Crypto entrepreneurs and brothers Cameron and Tyler Winklevoss, each have an estimated $5 billion fortune thanks to their cryptocurrency investments and stakes in crypto exchange Gemini. Forbes featured the twins in a cover story in April.
Vitalik Buterin, the Canadian-Russian founder of blockchain platform Ethereum and its cryptocurrency Ether, the second-largest cryptocurrency by market capitalization, has an estimated net worth of $1.3 billion. (Buterin has fallen in and out of the billionaire ranks alongside Ethereum's seesawing price.)
Fintech company founders also became new billionaires across the globe as a result of IPOs andnew funding rounds in 2021. They include:
David Vélez of Colombia and Cristina Junqueira of Brazil, cofounders of digital bank Nubank, are now worth an estimated $9.7 billion and $1.2 billion, respectively, following the firm's IPO on the New York Stock Exchange in December.
Guillaume Pousaz, the Swiss founder of London-based payment processing firm Checkout.com, emerged as a billionaire after the company's $450 million funding round in January, which valued it at $15 billion.
Victor Jacobsson and Sebastian Siemiatkowski, cofounders of ​​Swedish buy now, pay later firm Klarna, became billionaires in March when the company raised $1 billion at a $31 billion valuation, giving them estimated $2.7 billion and $2.2 billion fortunes, respectively.
New listings reached record highs in 2021, both in the form of IPOs and in mergers with blank check companies known as SPACs (short for special purpose acquisition company). SPACs made up 64% of the 953 public listings in the United States so far this year, according to SPAC Analytics. That's up more than 140% from the total number in 2020, while new listings overall have more than doubled. New billionaires from SPACs and IPOs in 2021 include:
Mat and Justin Ishbia of Michigan-based United Wholesale Mortgage, the country's second-largest mortgage lender, which went public via SPAC merger in January; Mat's shares are worth an estimated $7.3 billion, while Justin's are worth an estimated $2.2 billion.
Sytse 'Sid' Sijbrandij, the Dutch founder of software development platform Gitlab, took the company public on the Nasdaq in a blockbuster IPO in October that made him a billionaire; he now has an estimated net worth of $2 billion.
Private companies have also been receiving record levels of investment from private equity firms and venture capitalists, elevating many founders into their billionaire ranks without having to resort to public markets. Others also became billionaires thanks to mergers and acquisitions by larger companies amid record M&A activity. Among those newcomers are:
Alex Shevchenko and Max Lytvyn, the Ukrainian-born founders of grammar checking tool Grammarly, are each worth an estimated $4 billion after Grammarly raised $200 million in November from investors including Baillie Gifford and BlackRock at a $13 billion valuation.
Lord of the Rings director Peter Jackson sold most of his New Zealand-based visual effects shop Weta Digital to video game software firm Unity Software for $1.6 billion in November, a deal that made him a billionaire, with an estimated $1.5 billion fortune.
By Giacomo Tognini, Forbes Staff